Here are the unofficial Fortnite Patch Notes for today's v12.30 Fortnite update.
Epic Games released the v12.30 Fortnite update today after announcing the release yesterday. The servers were down at 6 AM UTC and were back up in just over an hour. As with every major Fortnite update, Epic added new files to the game.
Data-miners have leaked the new files that were added which includes new Fortnite skins and other cosmetics, upcoming challenges, and more. There's been a number of different weapons and items added in today's v12.30 update which we'll cover in the patch notes.
Epic are still not releasing patch notes after deciding to ditch releasing them some time ago. There were a couple of updates last season that includes some brief Fortnite patch notes, but it looks like we'll go the whole season without any patch notes.
However, we've created our own Fortnite patch notes for today's v12.30 Fortnite update below.
Fortnite Update
There wasn't too much added in today's update that's live in-game. However, there is one major addition to the game which could change up the meta.
Fortnite Patch Notes v12.30
Data-miners usually leak new items that have been added to the game, but let one slip past during downtime today. The Fortnite servers were back up over half an hour ago, and when players jumped back into the game, they discovered a new item.
Crash Pad Fortnite
The Crash Pad is a brand new Fortnite item added in today's update. The Crash Pad new Fortnite item is essentially a mobile trampoline that's of rare (blue) rarity. Players can throw the crash pad down onto the ground to spawn it.
You'll then be able to jump on it and the more times you jump on it, the higher the crash pad will launch you into the air. If you fall to the ground after jumping off a crash pad, you won't take any fall damage.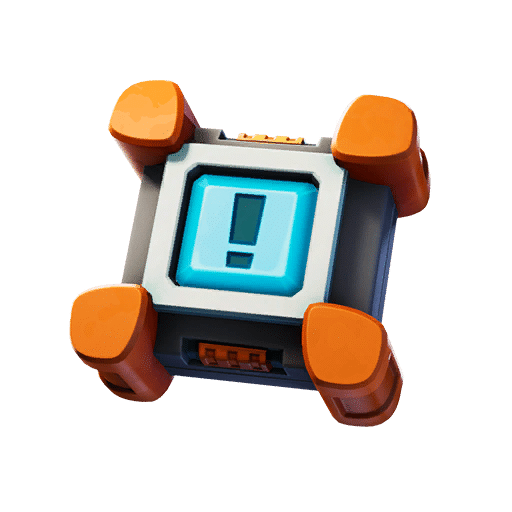 Players will now be able to create sky bases without fear if they have a crash pad on them. The crash pad can be instantly deployed as you're falling, preventing fall damage from any height.
The crash pads do deflate after a length of time, however, the time it takes to deflate is not yet known.
[adinserter block="4″]
The crash pads drop in stacks of 3 but as of yet, we're not sure what the max stack size is for the new item. However, it's likely to be six but we'll update this when we know for certain. Here's a look at the crash pad in action:
https://twitter.com/zyndetta/status/1244890711906029568
New Kingsman Fortnite Umbrella
There's a new Fortnite umbrella in today's v12.30 update, but it's not the usual cosmetic umbrella we're all used to.
The Kinsmans Fortnite umbrella is a weapon that is a legendary item. According to players that have come across the Kingsmans umbrella Fortnite weapon, it's available in the spy games along with the normal core games including solo, duos, and squads.
According to leakers, there's three different variations/rarities; rare, epic, and legendary. The new Fortnite umbrella, Kingsman, is a weapon that deals 50 damage when hitting an opponent that's close to you.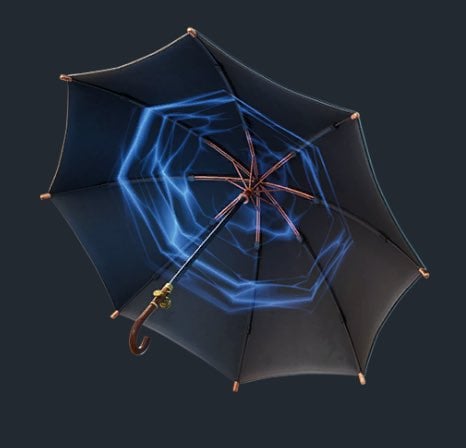 You can also use the Kingsman umbrella to block bullets and allows users to slow descent when falling from heights, but will not completely prevent fall damage. The new Kingsman Fortnite umbrella will break when falling from high heights.
Players can also charge the umbrella and push forwards as well as being able to deploy the glider with just a small jump in the air.
In order to block bullets, open the Kingsman in the direction you're getting shot from. You can break structures and farm materials using this, and you can also perform the small jump animations you could with the light sabers. This weapon is essentially the light saber but won't be as common to find.
Here's the new Fortnite Kingsman Umbrella weapon in action:
New kingsman umbrella #Fortnite pic.twitter.com/MtqDxEQMSG

— ⋆ASTRO⋆ (@AstroIoxy) March 31, 2020