Here's where you can use an alien hologram pad at Risky Reels or Sheriff's office in Fortnite.
Players have been able to get themselves free Fortnite cosmetics during events and collaborations. Most recently, players have been able to get their hands on cosmetics by completing the Rift Tour challenges.
Although the Ariana Grande Rift Tour event ended, Epic Games are still releasing new challenges / quests which provide players with XP and cosmetic rewards.
New challenges were released again today and here's a look at the new challenges:
Play matches with friends (10)
Open cosmic chests (2)
Use an alien hologram pad at Risky Reels or Sheriff's Office
Complete post Rift Tour Quests (6)
All three of the challenges provide players with 30,000 season 7 XP. Once you complete the six Rift Tour challenges (3 last week, 3 this week), you'll be rewarded with a glider.
We'll be going over the locations of the alien hologram pad at Risky Reels or Sheriff's Office.
Use an Alien Hologram Pad at Risky Reels or the Sheriff's Office Location
You only need to use an Alien Hologram Pad once at either of the locations in order to complete this challenge. You'll see them glowing when you're close enough and here's what they look like in-game: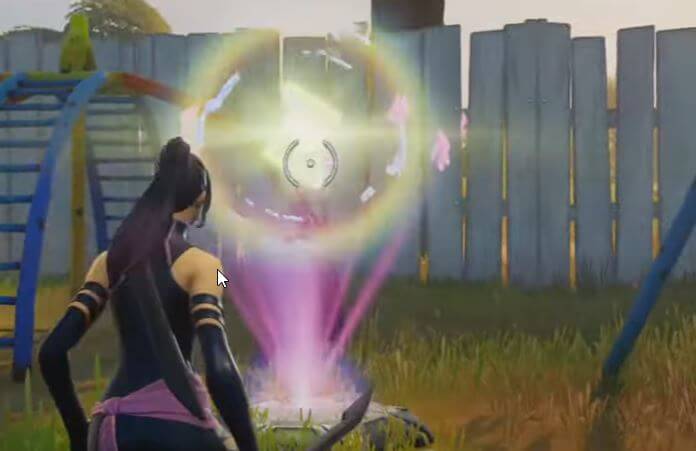 Here's where you'll find an Alien Hologram at Risky Reels:
It's likely there will be a number of players that won't know where the Sheriff's office will be located in Fortnite. Your best bet when completing this challenge is to land there as there'll be far more people dropping at Risky Reels.
The Sheriff's Office in Fortnite can be found northwest of Lazy Lake. Here's the exact location marked on the season 7 map: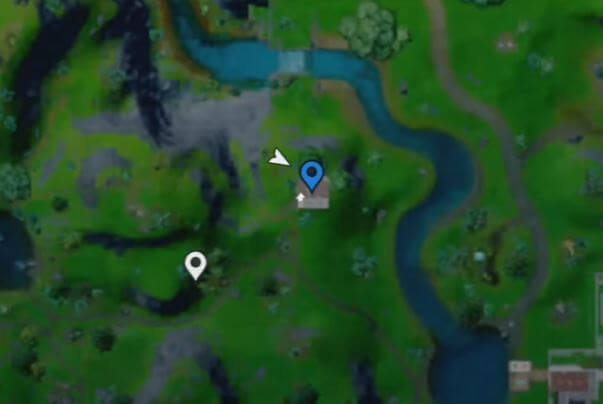 It'll be just outside the Sheriff's office on the north side next to a tree.