Here's our Fortnite patch notes for the v14.20 update that will go live today.
We already know Epic Games won't be releasing an official Fortnite patch notes for today's v14.20 update. They haven't released full patch notes in chapter 2, and it's likely we'll never see patch notes for an update again.
However, a couple of seasons ago, Epic began sending out emails to those in the support-a-creator program. The email highlights all the features and additions that'll be available in the upcoming update. The email is sent out a few hours before the servers come down for maintenance, similar to when Epic used to release patch notes more than 12 hours before an update.
Here's all the features and additions you can look forward to from today's v14.20 Fortnite update
Fortnite Patch Notes
Fortnite 3rd Birthday
We reported a few days ago that there were unfinished wraps that were leaked for an upcoming Fortnite birthday event. Epic have confirmed there will be a birthday event for battle royale.
The email states there's special birthday-themed plans for this weekend including more challenges that'll provide players with XP along with new free rewards and cake. We already know there'll be two wraps up for grabs.
New Wolverine Fortnite boss
Fortnite season 4 started off with only one boss whereas in previous chapter 2 seasons, there have been five bosses from the start. The first boss was Doctor Doom and in the v14.10 update, Epic added the Iron Man boss which added an additional two mythic superpower abilities.
Today's update will see Wolverine added as a Fortnite boss deep in Weeping Woods. Take him out and players can obtain Wolverine's claws mythic power, the same ability you can use in the Fortnite Marvel LTMs.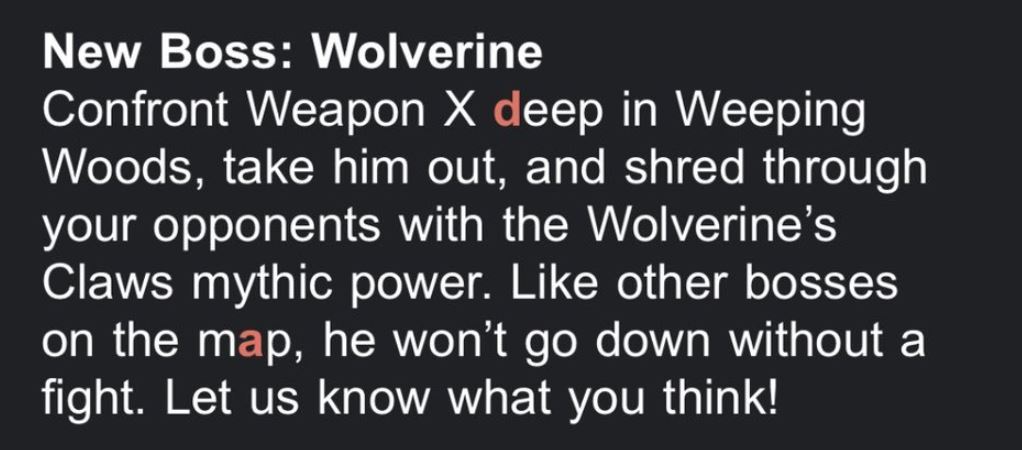 Takeover LTM
We have another Fortnite Marvel LTM to player. We'll see the Takeover LTM enter the rotation sometime this week. Earn points by capturing and holding outposts. The game begins with players receiving one random superpower, but more will appear on the map with comets dropping them from the sky.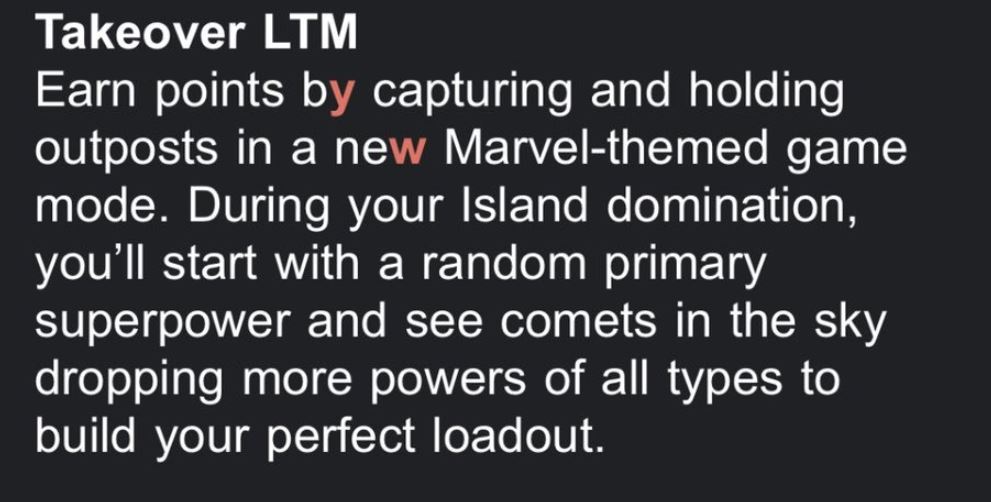 Llama-Rama & BTS in Party Royale
Epic have already announced the Llama-Rama and BTS in Party Royale events, but it's listed in the highlights for v14.20. Players can unlock free cosmetics in both Rocket League and Fortnite by completing challenges in Rocket League. The event will begin on 26th September.

BTS will premier their special dynamite video on 25th September at 8 PM ET. There'll also be BTS emotes available to purchase in the Fortnite Item Shop starting today.