There are some changes that were made in the content update to the Stone Family in Fortnite Battle Royale and the bicep of the left arm of the Robot has been added.
Epic have stated in the past that they will continue to make changes to the existing Fortnite map instead of introducing new maps, but have also said they would introduce a new map in the future. Map changes can be related to the seasons storyline or side stories, such as the Stone Family.
There are a few map changes that were made in the v9.30 Content Update #3 and the Robot was also updated. Here are all of the changes that have been made.
PRESSURE PLANT / ROBOT PROGRESSION
The Robot is slowly being built at Pressure Plant as every two days, a new piece is added. Earlier today, the left bicep of the Robot was added, as can be seen below: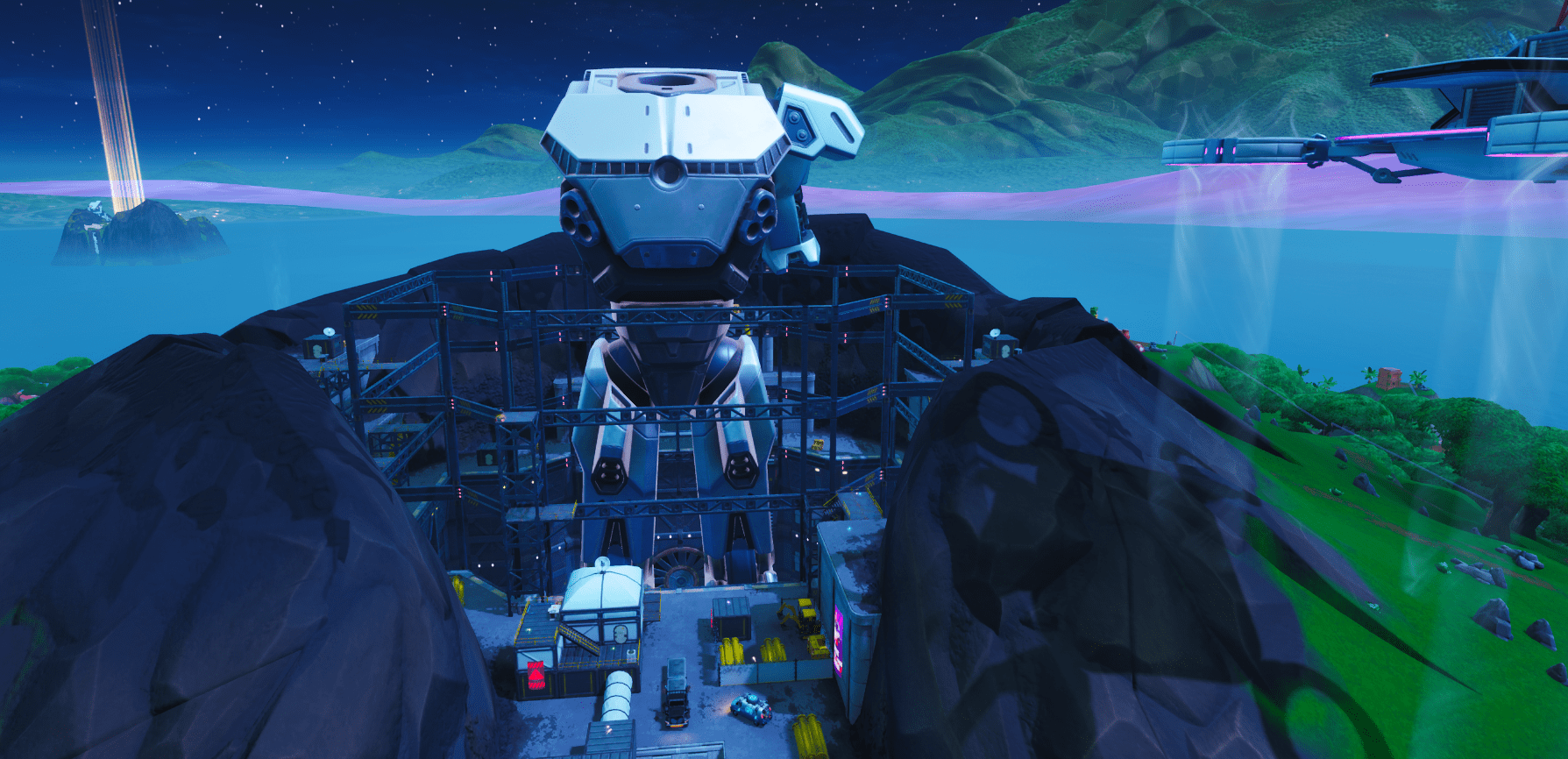 This is the sixth stage of the Robot and there are only two more stages that were added in the v9.30 Fortnite update. These are:
Stage 7: Bicep Right
Stage 8: Forearm Left
We should be seeing more stages added to the files in the next update as there is no 'Forearm Right' or 'Head' files that have been found. It is thought by the Fortnite Community that there will be a live in-game event where we will see the Robot fight the Monster, but this is yet to be confirmed by Epic.
STONE FAMILY
The Stone Family has been updating every update for the past couple of weeks and we have seen the Stone Child set off by himself as Mr & Mrs Stone work on their garden. In the last update, we saw the Stone Child may have been in danger as he was picking a flower on the edge of a cliff and this week, Mr & Mrs Stone can see he is in danger. Mrs Stone is covering her eyes and Mr Stone is stepping out of the garden.
As you can see, the Stone Child is hanging on to the edge of the cliff whilst the Stone Dog is watching below. This is the first time the Stone Dog has acknowledged/crossed paths with the Stone Child.
We will have to wait and see if the Stone Child survives in the next update, but until then let us know what you think will happen in the comments below.