Here are all of the leaked Fortnite Skins and cosmetics that were added in the v15.30 update.
Fortnite is updated quite regularly by Epic Games, with the updates taking place on either a weekly or biweekly basis. These updates could include new LTMs, weapons, items, map changes, and new cosmetics that will be releasing in upcoming weeks. When Epic had announced when the v15.30 update would be dropping, they also stated that the update would bring in the following:
Mando's Bounty LTM – Bring 'em in cold
Two new Exotics
New Devices and Options for Creative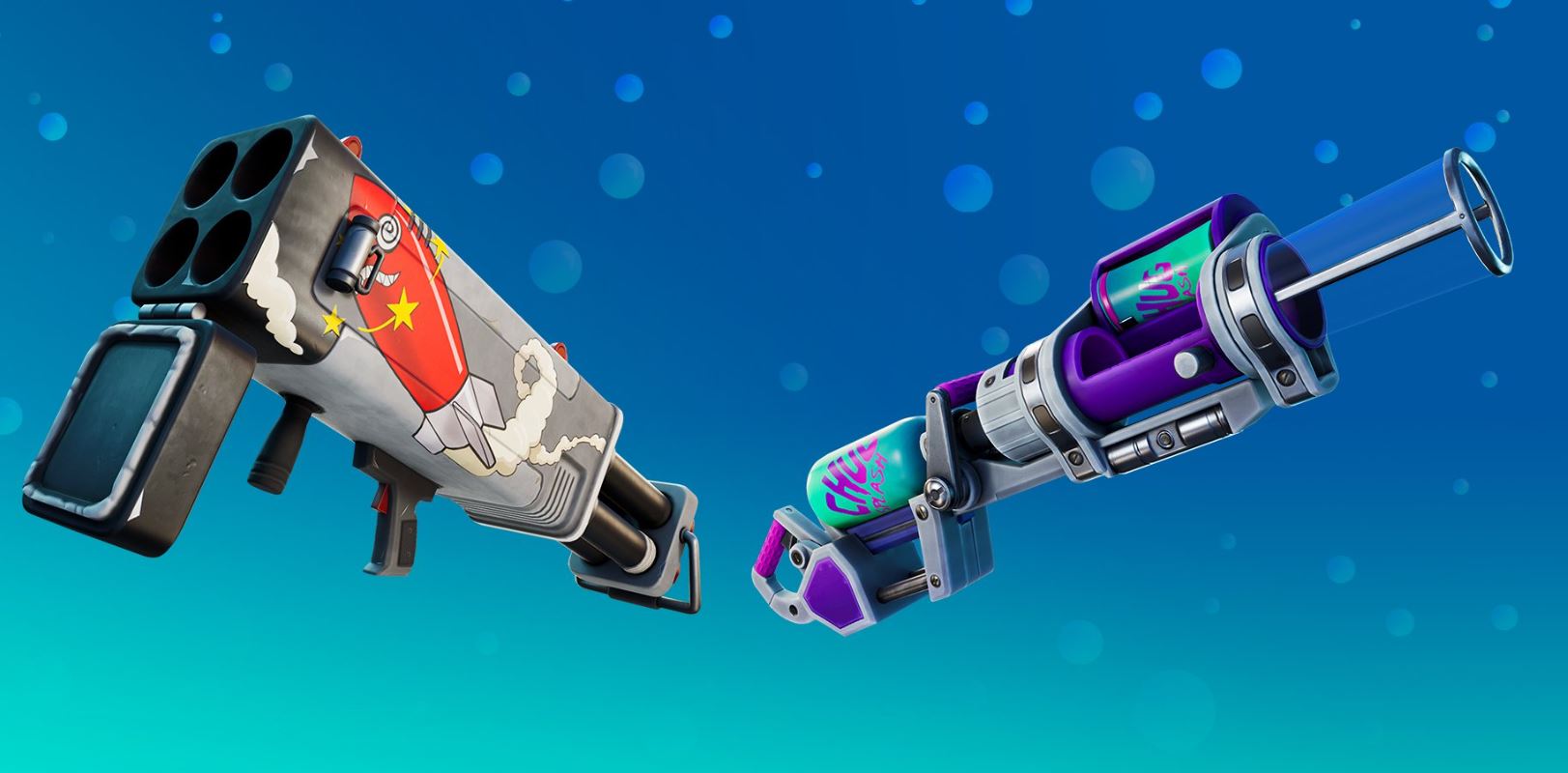 The two new weapons added are the Fortnite Chug Cannon (Slurp Bazooka) and the Burst Quad Launcher, both of which you can see above. In the update, there were also some Skins and cosmetics added, which have been leaked by dataminers and can be seen below.
Fortnite Valentine Skins & Cosmetics Leaked in v15.30
In almost every update that requires some downtime. cosmetics are added to the Fortnite files. These cosmetics can include Skins, Back Blings, Pickaxes, Gliders, Emotes and Wraps. As we are now in February and fast approaching Valentines Day, the cosmetics added in this update are mostly Valentines themed, as can be seen below:

There aren't many cosmetics that have been leaked by dataminers in this update, but Epic have been encrypted files in the updates, making it harder. but not impossible, for dataminers to leak. If more cosmetics are leaked, we will be letting you know, so make sure you turn the website notifications on!
As previously mentioned, the Mando's Bounty LTM was added in this update and the description for the mode reads, "Mando's Bounty- The best hunter in the galaxy wants to prove himself—against you. Challenge other players to see who can score credits the fastest. Take out bounty targets for extra credits and eliminate specially-marked hunters for high-tier loot. When the Mandalorian enters the match, he will hunt down the player with the most credits. You can get to the top but can you stay there?"
In Fortnite, a new umbrella is released every season and this is awarded to players who win a game in that season. Umbrellas have also been added for some of the new LTMs added to the game, and are only available for a limited time. A new umbrella has just been added in this update and will be awarded to players who win a Mando's Bounty LTM. The Glider is called Beskar Umbrella and has the description, "Bears the signet of a clan of two". You can see what it looks like below: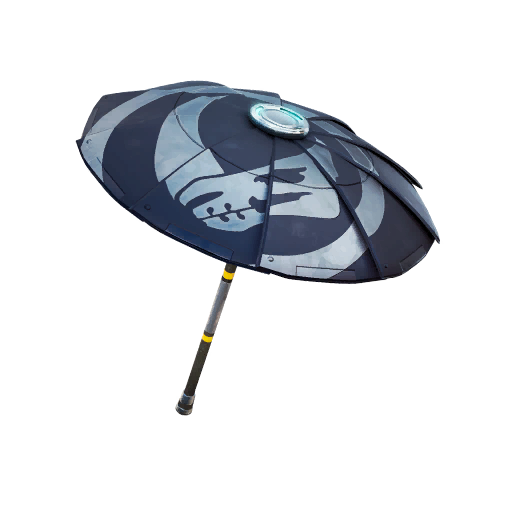 What are your thoughts on the Umbrella? Let us know in the comments section below.