Here's where to collect a vase of flowers from Lazy Lake.
We're onto Fortnite week 11 in chapter 2 season 7. We have just under a month left of the season and we're expecting the last update of the season in two weeks time. There's a good chance we'll get an end of season event in season 7 based on what data-miners revealed in yesterday's update.
Before the season ends, players will want to level up as high as possible. The new imposter game mode that was released in the v17.40 update makes it much easier to level up. There's also new legendary challenges releasing at 3 PM BST today.
One of the legendary quests for Fortnite week 11 require players to collect a vase of flowers from Lazy Lake. Here's the location where you can complete the challenge as quickly as possible.
Collect Vase of Flowers Fortnite Location
The collect a vase of flowers from Lazy Lake is extremely quick and easy to do. Players only need to collect one vase of flowers. The only trouble with completing this challenge would be other players dropping in at the location in order to complete the challenge at the same time as you.
We don't know if the vase of flowers will disappear if a players collects it before you get the chance to. So far, we only know one locations where you canf ind a vase of flowers in Lazy Lake.
You'll find one on the southeast side of the popular named location in the building that has a pool behind it. Here's the location marked on the season 7 map: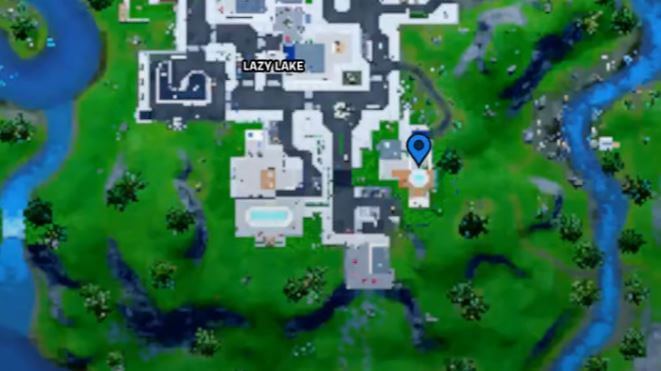 You'll find the vase outside to the left of Jonesy on the sunbed. Here's what it'll look like in-game: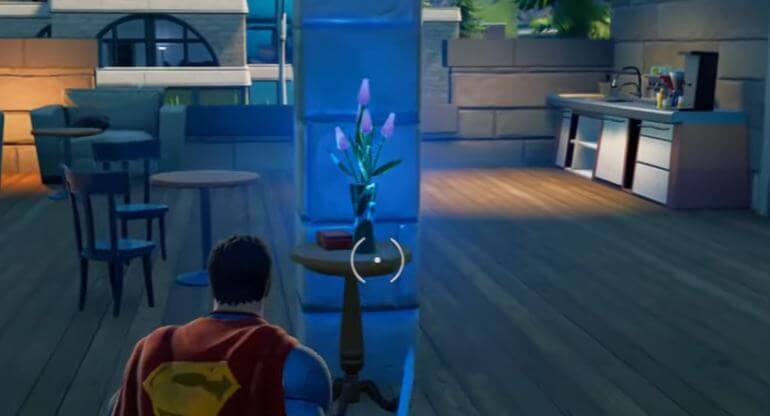 Update: Head to A lot of Auto building that's opposite the building above for another vase location. It'lls be on the ground floor right next to the entrance that's near the large bolder and sign for the building.