The Venom cup in Fortnite is official. Here's everything you need to know including how many points you'll need to get the skin for free along with all the details for the new Marvel cup.
We're onto the final stretch of the Marvel Knockout series cup. This will be the final cup before the super cup with $1 million up for grabs. We've had the Daredevil, Ghost Rider, and Black Widow cups, and Epic teased what the final cup would be in a social media post yesterday.
Data-miners leaked that there would be a Venom Fortnite skin added to the game and Epic all but confirmed the skin will feature in the new Marvel cup yesterday.
Prior to today's official announcement of the Venom Fortnite cup, data-miners leaked the skin and pickaxe ahead of time.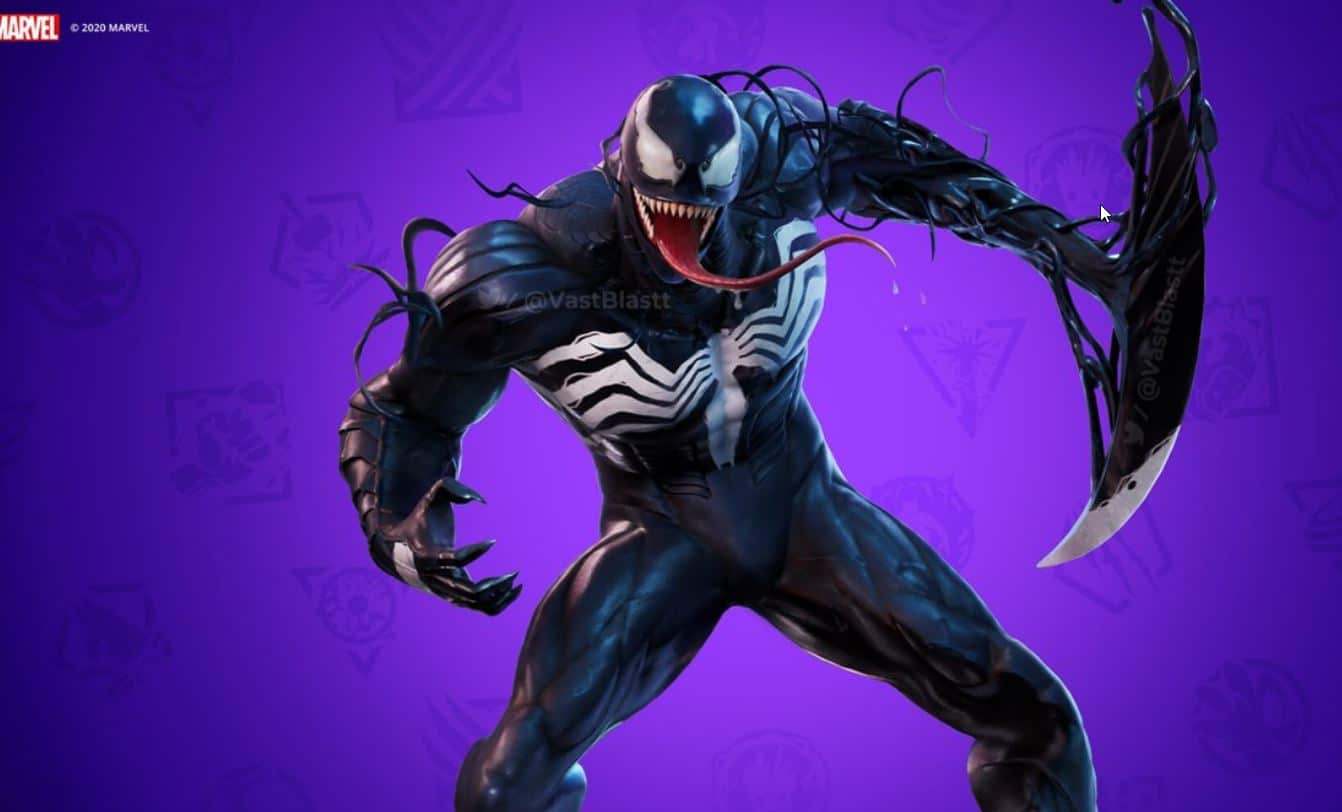 Here's what you need to know for tomorrow's Marvel cup.
Venom Fortnite Marvel Cup
The Venom Fortnite Marvel Cup will take place tomorrow, November 18th. The cup will start at 12 PM ET in Europe, 6 PM ET for NA East, and 9 PM ET for NA West. This cup will be duos instead of trios.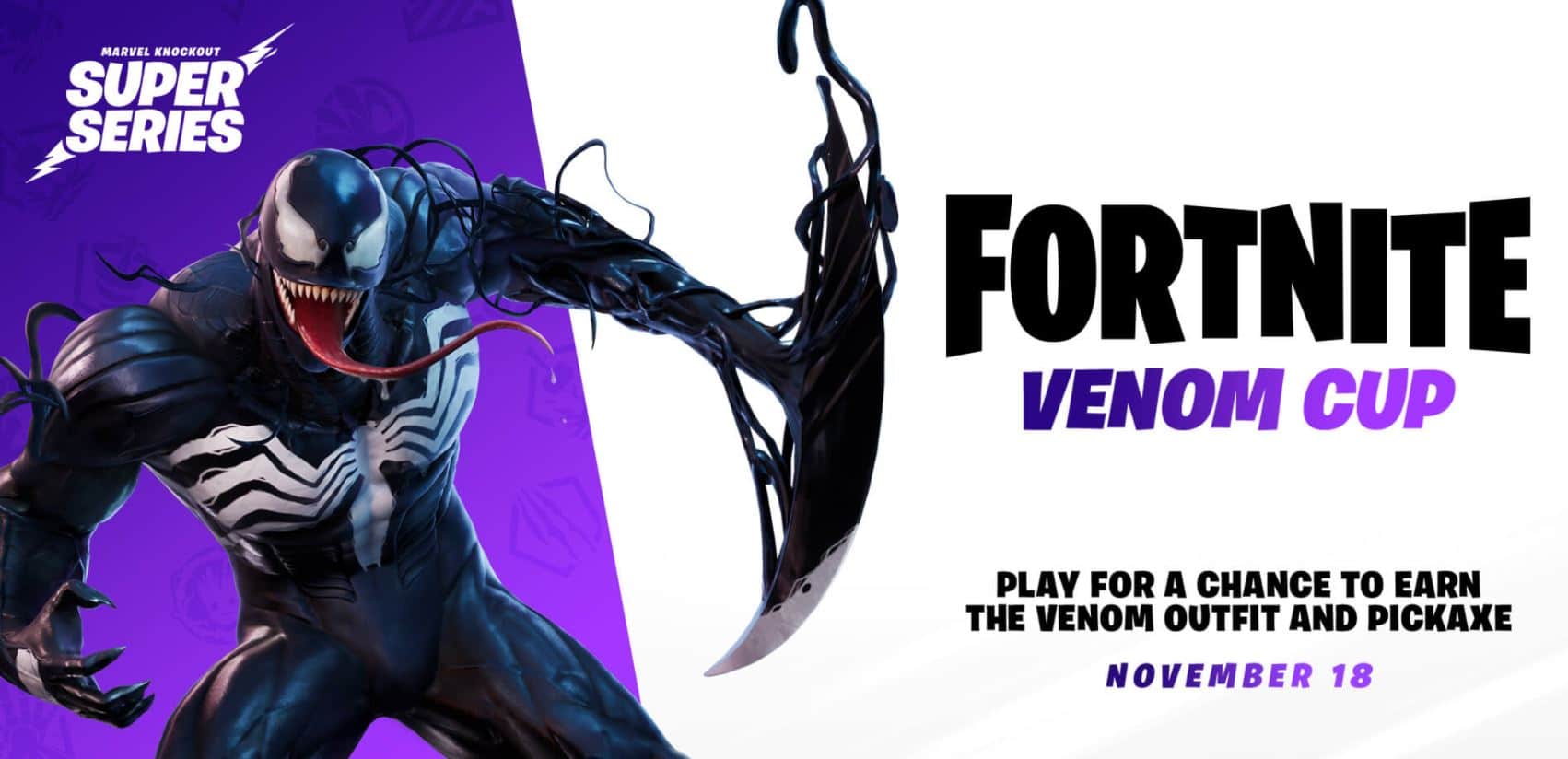 How to get the venom skin
In order to get the Venom Fortnite skin, players will need to place in the top 1,200, but this will depend on which region you are playing in. It'll be quite difficult to get the skin for free through placement, but it'll be available in the Fortnite Item Shop later this week along with the pickaxe and possibly more cosmetics.
Players also have the chance to earn the We Are Venom Built-In Emote, Tendril Tote Back Bling, and Symbiote Slasher Pickaxe before it hits the Item Shop.
We'll be posting a more detailed guide to the new Marvel Fortnite cup tomorrow a couple of hours before the tournament starts including what time it'll start in your region for your timezone, how many points you'll need to get the skin, and links to track the leaderboard for the cup.