The Fortnite Season 9, Week 2 challenges are now available to complete. One of the challeges requires players to visit certain items on the Fortnite map. Here's the location of the oversized phone.
The Fortnite Season 9, Week 2 challenges recently went live at 2 PM BST. During Season 8, the challenges would go live at 3:30 PM BST, but Epic have decided to release them earlier as they did in previous seasons.
One of the week 2 challenges requires players to visit different objects around the map, although the challenges is not a staged challenge thankfully. The full challenges is "visit an oversized phone, a big piano, and a giant dancing trophy fish".
This guide will show you location of the oversized phone.
Visit an oversized phone Fortnite challenge location
This week 2 challenge doesn't need to be completed in a certain order as it's not a staged challenge.
One of the locations players need to visit is an oversized phone, and we've marked the location of the Oversized phone on the map below to help you complete the challenge as quickly as possible.
The oversized phone can actually be found in two locations. If you recall one of the Fortnite season 8 challenges, players were required to dial numbers on two different phones, and these phones are still on the map.
You have the choice of visiting the oversized phone east of the block, near Lazy Lagoon on the north side of the map, or players can visit the oversized phone that's on the snowy mountain top surrounded by trees, which is west of Fatal Fields.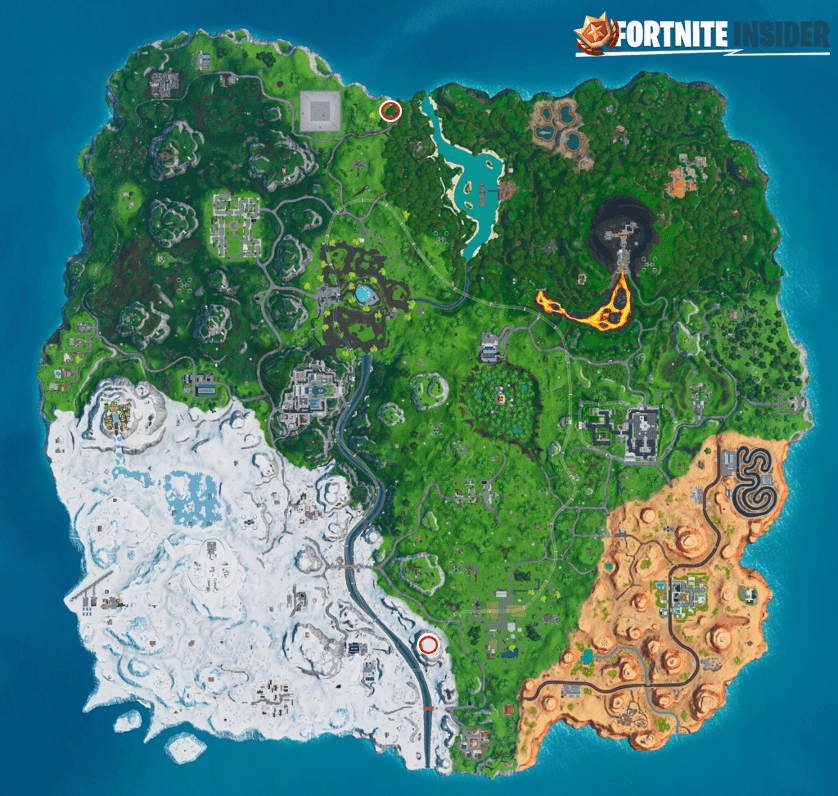 Here's the two oversized phone locations in-game:
All players need to do is visit one of the above oversized phones to complete that part of the week 2 challenge.
NEXT: Visit a big piano location
NEXT: Visit a giant dancing fish trophy