Here's the locations of Fancy VIew and the other two landmark locations to help you complete the week 6 Fortnite challenge.
We have seven brand new challenges today. Each challenge provides players with season 6 XP, and for the most part, the week 6 challenges are fairly easy to complete. The challenges were leaked by data-miners ahead of time, so we know what to expect.
One of the challenges requires players to visit Fancy View, Rainbow Rentals, and Lockie's Lighthouse. If you don't know where all of some of these landmark locations are in Fortnite chapter 2 season 6, we've got you covered with the locations for each.
Fancy View Fortnite Location
One of the challenges last season required players to know the Fancy View Fortnite location. However, if you've forgotten or didn't complete that challenge, we've got the map location in the image below. You'll find Fancy View on the west side of the map near the water.
Where is Rainbow Rentals in Fortnite?
As with Fancy View, Epic Games have used Rainbow Rentals for challenges in previous seasons. If you don't know where Rainbow Rentals is, you'll find it on the south-west side of the map. Here's the exact map location of where you can find and visit Rainbow Rentals: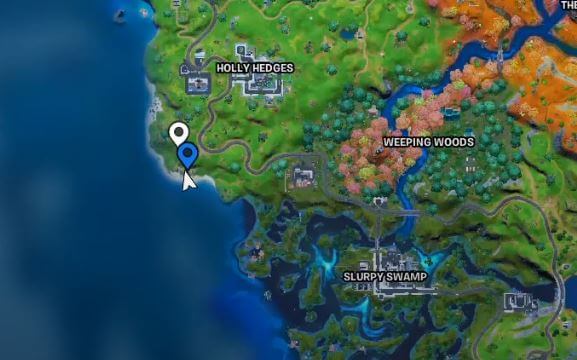 Lockie's Lighthouse Location
It's safe to assume everyone should know where Lockie's Lighthouse is in Fortnite regardless of whether you've played the game in previous seasons or whether you're brand new to the game. You can see the location of the lighthouse from half way across the map. Either way, here's the location of Lockie's Lighthouse: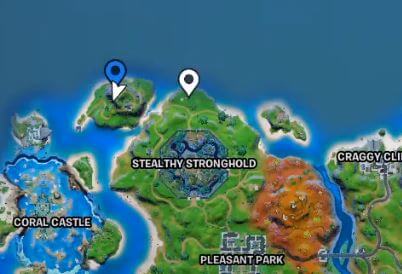 As with all challenges where you need to visit different locations around the Fortnite map, it's probably best to get yourself a vehicle so you can drive to each of the above locations and get the challenge done in one match. Have fun visiting these locations!