Here is a concept for a Skin, Back Bling, and Pickaxe that could be added to Fortnite Battle Royale.
The Fortnite Community are very creative and have come up with various different concepts that have been incorporated into the game in the past, some of which include POIs, items/weapons and Skins.
Reddit user Joloxsa_Xenax has posted a cosmetic set concept, inspired by synthwave, on the Fortnite Fashion Subreddit which includes a Skin, Bakc Bling and Pickaxe, all of which can be seen below.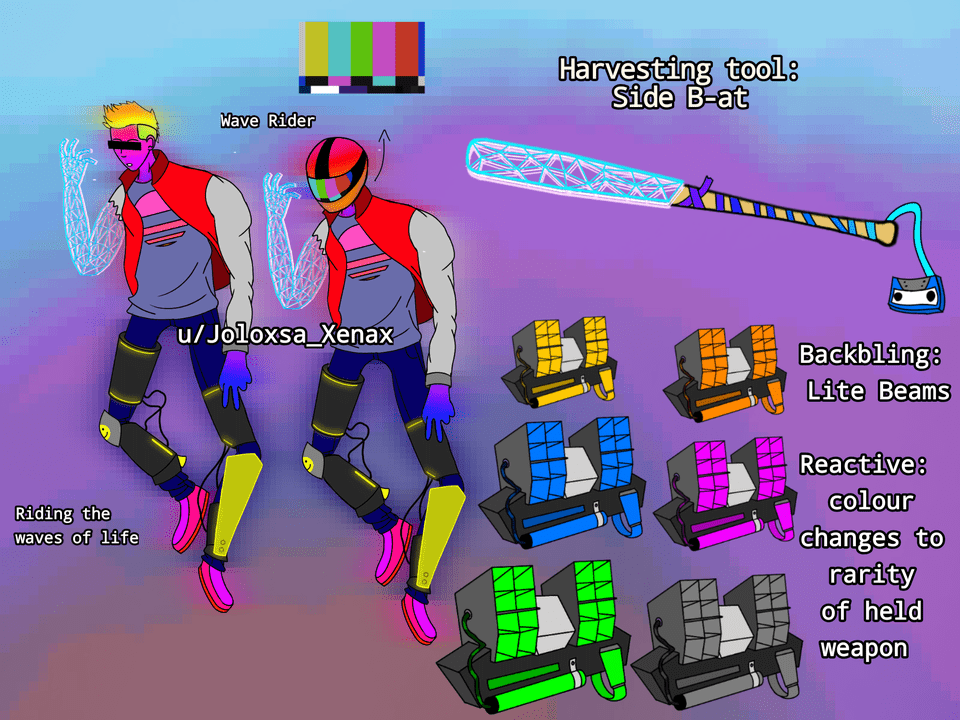 Skin: Wave Rider – Riding the wave of life
Back Bling: Lite Beams
Harvesting Tool/Pickaxe: Side B-at
There is a selectable style for the Skin where you can choose to keep the helmet on or take it off. The Back Bling will also be reactive and it is suggested that the colour will change depending on the rarity of the weapon the player is holding.
Having a Back Bling that shows the rarity of your weapon could be a 'pay to lose' situation as enemies would be able to see it and push or retreat accordingly. It could be argued that opponents will most likely not be paying attention or notice the Back Bling if they are already in a fight.
It has been suggested in the comments that the Back Bling could change colour for a few seconds after swapping or picking up a weapon so it is not easily noticeable.
What do you think about this concept? Let us know if you would purchase this set or anything from this set in the comments section below.