Here is the location of the Weather Station in Fortnite to help you to complete the first part of Storms Awakening Challenges.
Epic have introduced Awakening Challenges for the Marvel Skins in Fortnite Chapter 2, Season 4 and once you have reached level 60 you will be able to complete three different Awakening Challenges for Storm in order to unlock the Gale Force built-in Emote to unleash your inner Storm Goddess style for Storm.
When you are completing these challenges, you will need to make sure you have the Storm Skin on as all of the Awakening Challenges for Storm require you to be wearing the Skin. The first stage of the challenge is to visit the Weather Station as Storm and if you do not know where the station is located, keep reading and we have made a complete guide on how to complete the challenge.
Visit the Weather Station as Storm
Where is the Weather Station Location in Fortnite
The Weather Station can be found on the mountain located south of Catty Corner, east of Misty Meadows and we have marked the exact location on the map below: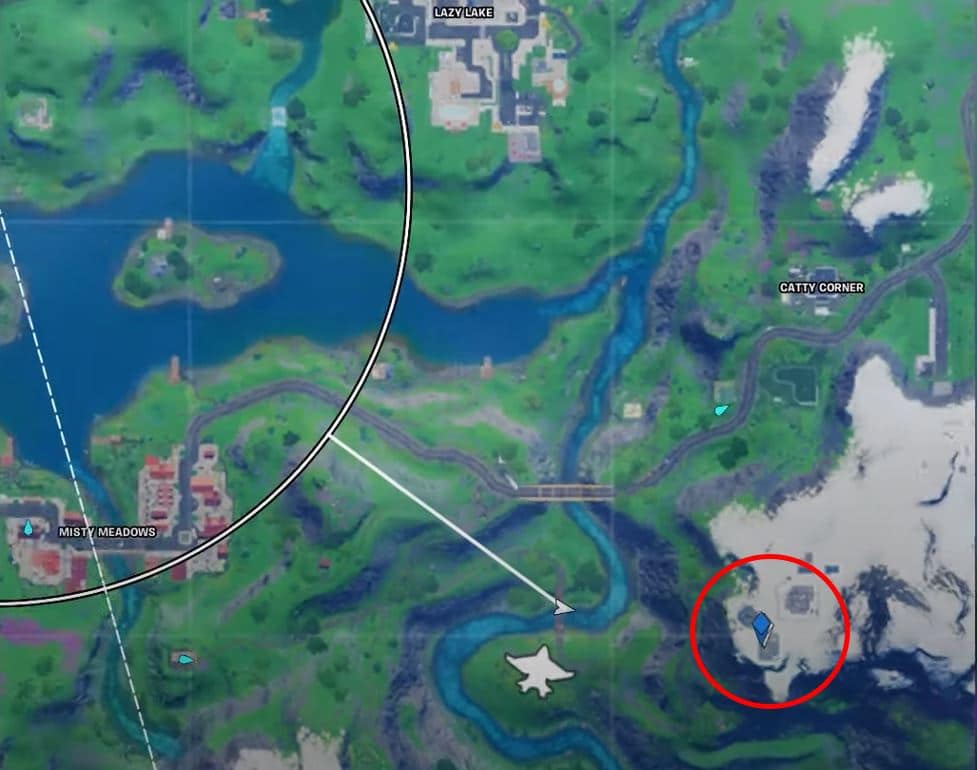 All you need to do for this part of the challenge is to land at the Weather Station whilst wearing the Storm Skin to complete the challenge. You can see what the Weather Station looks like in-game below and once you have completed this part of the challenge, you will get a notification on the left side of the screen to notify you that you have completed the challenge.
You will know you have landed in the right place as the Weather Station is a Landmark and so you will see Weather Station on the bottom left side of your screen. Once you have completed this stage, you will then have unlocked the second part of this challenge, which is to ride the Steamy Stacks in the Storm as Storm. If you need help with challenge, click here.
[quize]