Here are where the Welcome Signs are located in Pleasant Park and Lazy Lake in Fortnite Battle Royale.
Challenges are normally released on Thursdays, but Epic have decided to switch things up a bit this season with the Legendary Challenges being released a day earlier than the Epic Challenges. The Legendary Challenges last season only have five different stages to them, but this season there are six.
The Legendary Challenges have a limited time in which they can be completed, which means its best to complete these challenges first. The third stage of the Legendary Challenge for Week 3 requires you to place Welcome Signs at Pleasant Park or Lazy Lake and we will show you exactly where you need to go in order to complete this challenge.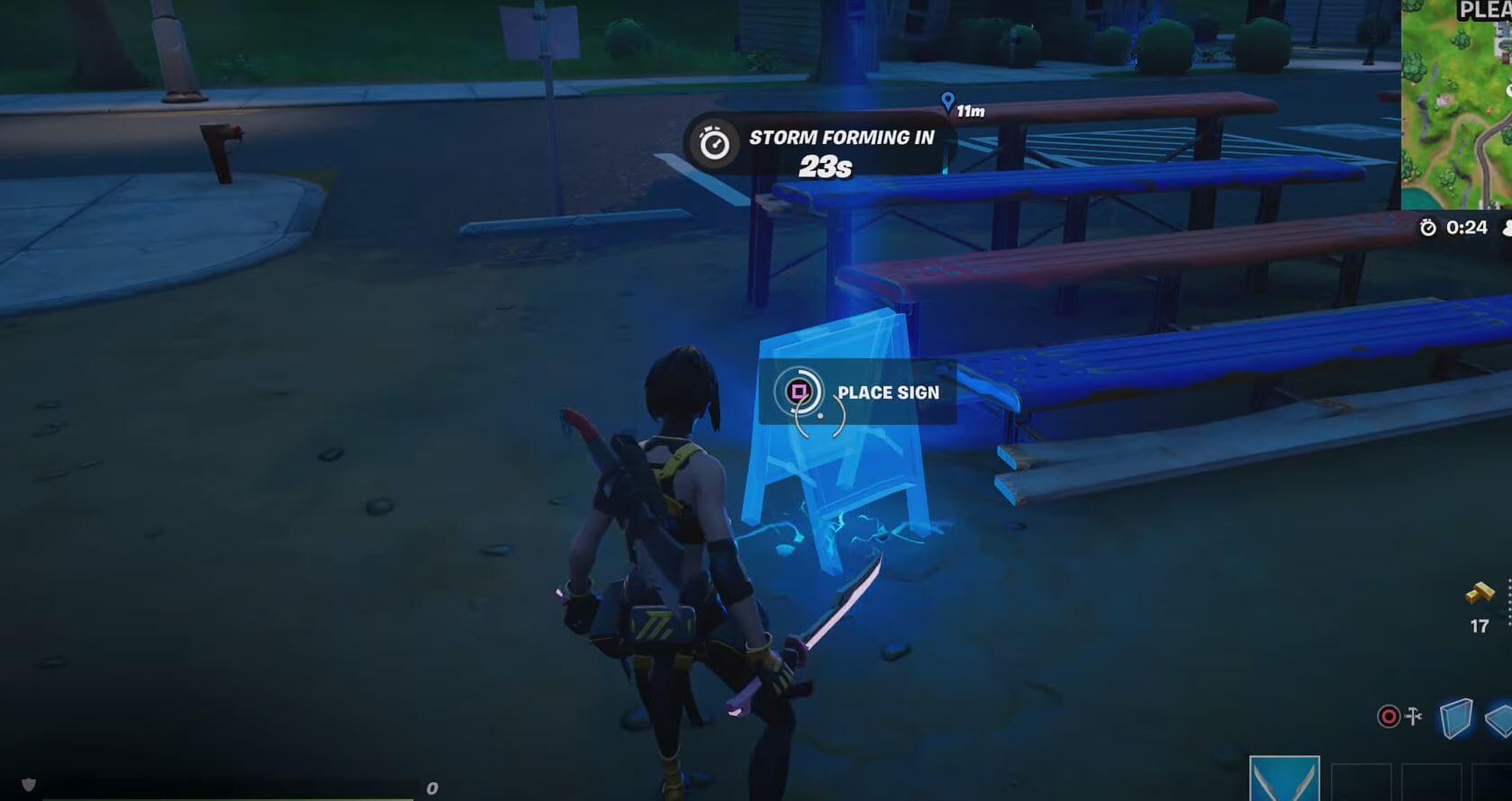 Where are the Welcome Signs in Fortnite?
The challenges stages that you must place the Welcome Signs in either Pleasant Park or in Lazy Lake. There will be a blue area you will see in the locations and which you can interact with to place the sign, as seen in the image above. In order to complete this challenge, you will need to place a total of four signs in any location and to help you complete this challenge, we have shown the exact locations in each POI on maps below.
Pleasant Park Welcome Signs Location Map
There are a total of five different locations in which you can place the signs in Pleasant Park, as seen in the map below:
Lazy Lake Welcome Signs Location Map
There is only four different places in which you can place the sign in Lazy Lake, but that is all you need to complete the challenge. You can see each location on the map below: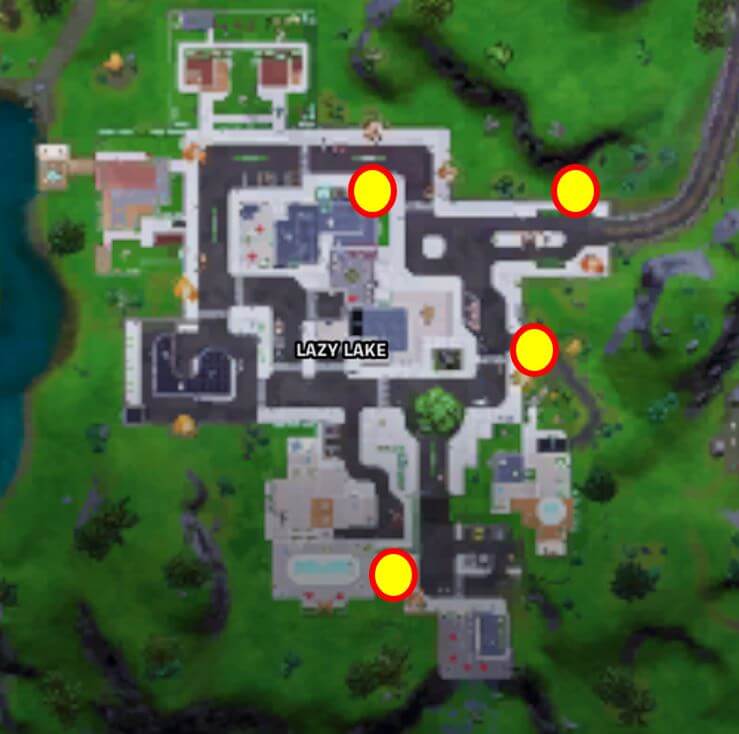 Once you have completed this stage of the Week 3 Legendary Challenge, you will be notified on the left side of your screen and you will earn an easy 30,000XP to help you level up and earn more Battle Stars.