Here's where you can find Behemoth Bridge in Fortnite chapter 3 season 2.
At the start of every new season of Fortnite, a new set of challenges is released. Each season will differ slightly in regards to how many different types of challenges that are available for players to complete.
There's always the standard weekly and daily challenges along with the milestones. Outside of that, Epic Games will chop and change the challenges depending on the theme of the season.
This season, we've had boot camp challenges that gave players a chance to get to grips with the mantling and tactical sprint mechanics. There's also been rebuilding quests along with Resistance quests.
It looks like there will be a new set of resistance quests every week on Tuesday. The first set of challenges were released on the launch of season two, and four more challenges are now available.
One of the challenges requires players to cross Behemoth Bridge in a vehicle. Here's where you can find the bridge on the Fortnite chapter 3 season 2 map.
Where is Behemoth Bridge on the Fortnite chapter 3 season 2 map?
Although there were a few map changes with the launch of the new season, Behemoth Bridge is not a new location on the map. However, as far as I can remember, there hasn't been a challenge that requires players to know where it's located on the map.
You can find Behemoth Bridge southwest of Shifty Shafts. Here's the exact location marked on the map: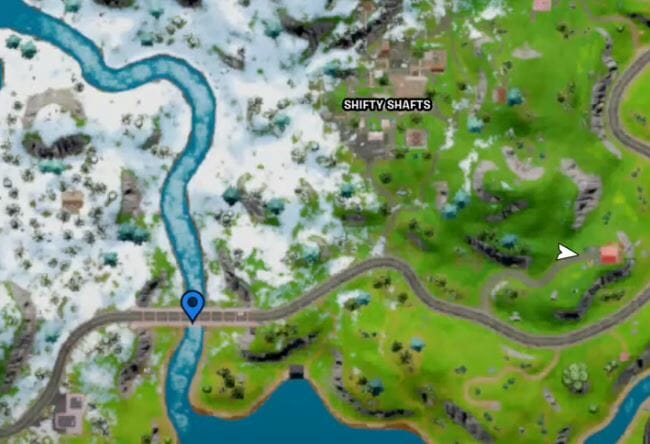 You'll want to get yourself a vehicle before getting to the bridge. Land at small wooden building that's located on the right side of the map above. You should find at least two cars at this location.
Once you have a vehicle, all you need to do is drive it down the road and cross Behemoth Bridge by driving over it.