Here's where you can find all the locations of where you can destroy special sandcastles in Fortnite.
We're just over two weeks away from the end of Fortnite chapter 2 season 6. As usual on a Thursday, we have seven brand new Fortnite quests to complete along with one legendary quest. The legendary quest is only available to complete until the next set of weekly challenges complete next week.
The Epic quests are available until the end of the season, and you'll need to complete a certain amount if you want to unlock some of the Neymar Jr cosmetics.
There's two sandcastle related challenges for week 10. One of them requires to build them at two different possible locations. There's also a challenge that requires players to destroy special sandcastles. Here are the Fortnite locations where you can destroy special sandcastles.
Destroy Special Sandcastles Fortnite
In order to complete the destroy special sandcastles Fortnite week 11 challenge, you'll need to destroy a total of 3 sandcastles. Similar to the build challenge, you'll find the sandcastles at beaches around the Fortnite season 6 map.
There are two possible locations where you can destroy sandcastles for you to destroy. However, if someone lands with you and is destroying the special Fortnite sandcastles, we're guessing you won't be able to see them, which means you might need to know both locations where you can get this challenge done.
One of the locations where this quest can be completed is south east of Slurpy Swamp. Here's the exact map location: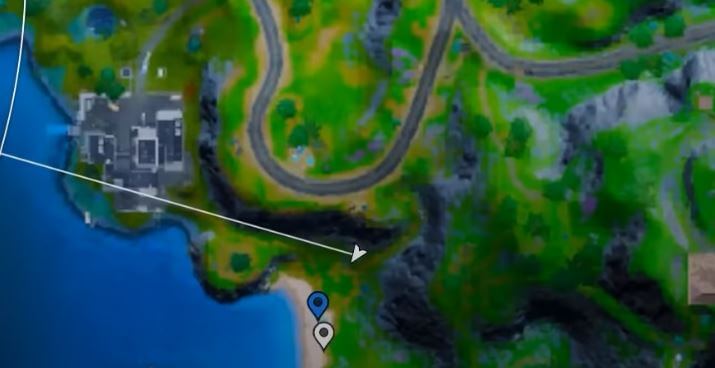 The other location where you can destroy special sandcastles in Fortnite is north east of Craggy Cliffs. Here's the exact location of the three sandcastles:
Depending on the bus route, it's best to drop at the further of the two locations to avoid running into players trying to complete this challenge at the same time. Have fun destroying sandcastles, you monsters!