Here's the Fortnite locations for the green, yellow, blue, red and purple steel bridges to unlock the Cameo Skin style called Chic.
Epic Games changed up the Fortnite challenges by introducing missions in Season X. They've continued with mission in chapter 2 season 1. They've also added challenges called Alter Ego this season.
In previous seasons, players would need to gain a certain amount of XP in order to unlock a new style for the Battle Pass skins. This season however, players need to complete the Alter Ego challenges in order to unlock skin styles.
The Alter Ego challenges each consist of three stages. The stages are requiring players to reach a certain level in the Battle Pass followed by completing a certain amount of missions entirely, and finally to perform a certain action in-game with the skin you want to unlock a style for.
In this article, we'll be covering a guide on how to unlock the style for the Cameo Fortnite skin called Chic. In order unlock the style, players need to have reached level 80, completed seven missions fully, and then will need to spray a green, yellow, blue, red or purple steel bridge whilst wearing the Cameo outfit. Here's the location of those steel bridges.
Spray a Green, Yellow, Blue, Red, or Purple Steel Bridge While Wearing the Cameo Outfit
In order to unlock the Chic Style for the Cameo skin, players will need to jump into a game and spray one of the steel bridges. Here's the locations of the all the bridges.
Green, Yellow, Blue, Red & Purple Steel Bridge Locations
Remember, you only need to spray one of the steel bridge locations marked on map below: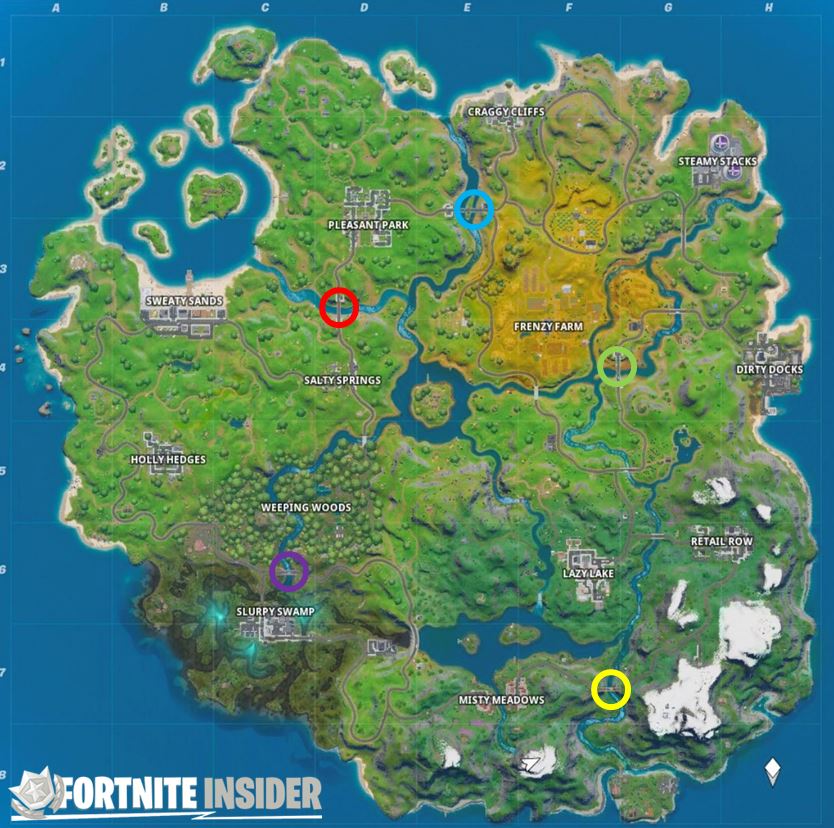 Simply walk up to a steel bridge and spray it with any spray you want. Just be sure to be wearing the Cameo outfit!
Fortnite Cameo Chic Skin Style
Once you've completed this Alter Ego challenge, you'll receive the Chic Style for the Cameo Battle Pass skin.