Here's the locations of Apres Ski, Mount Kay, and Lockie's Lighthouse for the Chapter 2 Season 2 Week 1 Brutus' Briefing challenges.
Epic Games released season 2 of chapter 2 today which means a brand new set of Fortnite challenges. The challenge system has been updated, and all challenges can now be viewed on the challenge table.
You'll need to move around to different locations on the challenge table in order to see all of the challenges you can currently complete. One of the challenges requires players to land at Lockie's Lighthouse, Apres Ski, and Mount Kay. We've created a quick guide on the locations below.
Land at Lockie's Lighthouse, Apres Ski, and Mount Kay
Lockie's Lighthouse Fortnite Location
I'm sure you're aware of where Lockie's Lighthouse is on the map at this point. However, if you're not, we've marked it below:
Apres Ski Location
Apres Ski is a ski lodge that can be found towards the south side of the map near Mount Kay. The location was added in the v11.30 update prior to the Fortnite Winterfest event going live.
Apres Ski is a dance club filled with a dance room, a bar and multiple other things. It's quite similar to the warehouses POI that was in the first chapter of  Fortnite.You'll find a big Dance sign on Apres Ski as you can see from the image below:
Here's the Fortnite location of Apres Ski: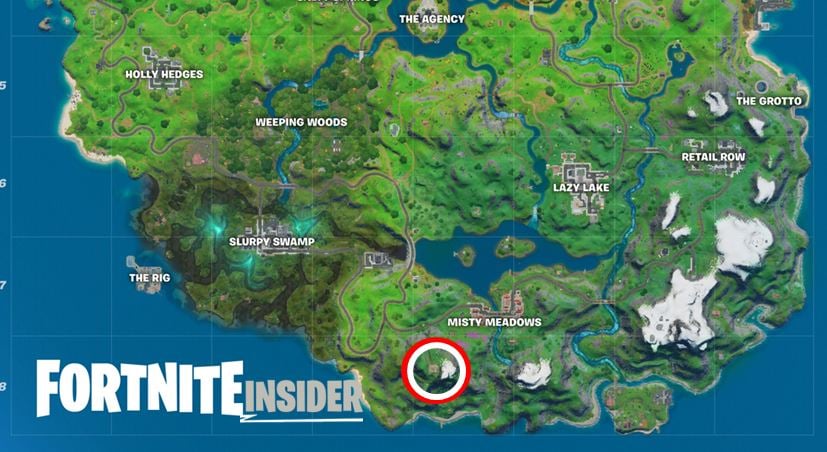 Mount Kay Location
The location of Mount Kay was required for one of the overtime challenges for chapter 2 season 1. It's west of the above Apres Ski location. Here's the location of Mount Kay marked on the Chapter 2 Season 2 map: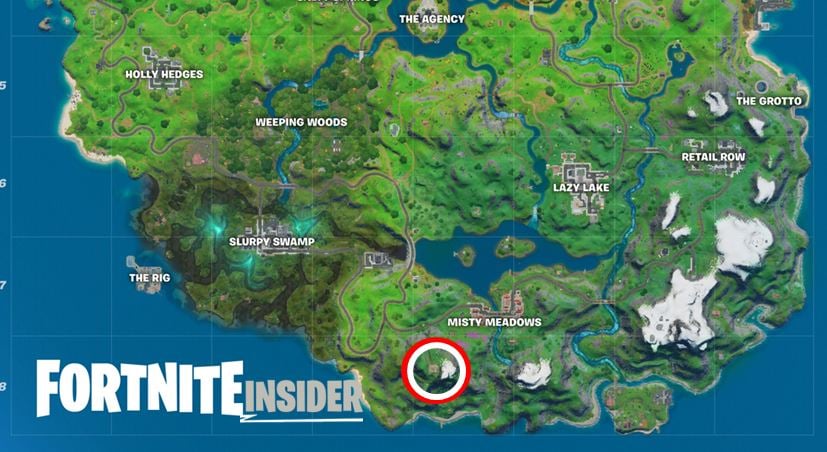 Remember, all you need to do is land at these locations unlike in previous challenges in season 1 where you needed to dance at different locations. You likely won't be able to land at these three locations in one game, but you can definitely at least land at two locations in team rumble using glider redeploy.
Here's all three locations marked on the map below: