Here's where to place light communication device on Mountain Tops for one of the week 3 legendary Fortnite quests.
The week 3 legendary quests are live in Fortnite. There are a number of different challenges to complete which you might need a guide for. Unlike last season, each stage of the legendary quests are different.
This week, players are tasked with either having to find pet food at different locations of placing signs are specific named locations around the map. Most of these challenges are actually quite easy to complete if you know the locations.
One of the challenges requires players to place alien light communication device on mountain tops. I'm guessing this will somehow tie in with the storyline this season or at least I hope it does.
We've created a quick guide in order to help you quickly find the locations of where to place alien light communication devices in Fortnite.
Place Alien Light Communication Device on Mountain Tops Fortnite Locations
With the amount of challenges Fortnite have released in chapter 2 that require you to know where mountain tops are on the Fortnite map, you should know exactly where to find Mountain Tops.
Fortnite Alien Light Communication Device Location 1
One of the locations is south east of Misty Meadows. As you're hovering or running up the this mountain top location, you'll find a blue outline of the alien light communication device which is hard to miss. Once you see it, simply go up to the outline and use the interact button to place the alien light communication device.
Here's the location on the Fortnite season 7 map: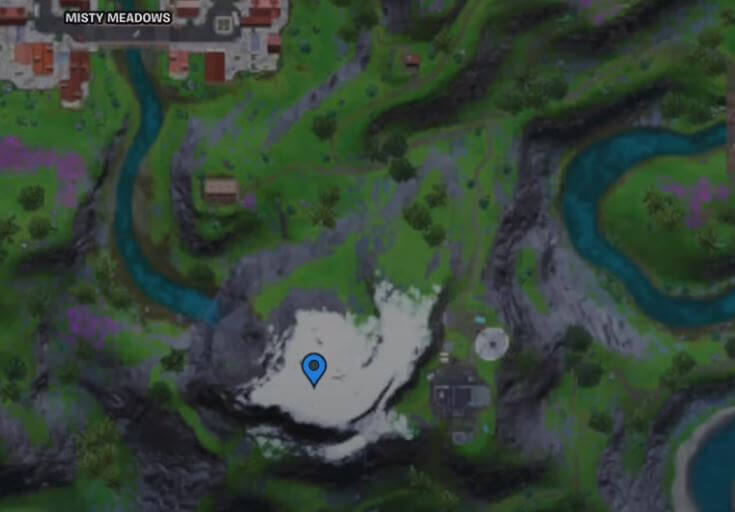 Alien Communication Device 2
The second location where you can find and place an alien light communication device on mountain tops is near the location mentioned above. It's the other mountain top towards the easy of the location outlined above.
Again, fly down from the bus and you'll see the blue outline where you just need to interact with the device in order to complete the challenge.
Here's the map location: