Here is where you will find the Zipline that goes from Retail Row to Steamy Stacks in Fortnite for the Week 6 challenge.
The weekly Fortnite Challenges for this season rewards players with 25,000 XP upon completion and there are six normal challenges and one team challenges released every week. There are also Punch Cards you can complete for additional XP to help you to complete this seasons Battle Pass quicker, as well as some secret quests/challenges, which you can find guides for by clicking here.
In Week 6 of Fortnite Chapter 2, Season 4 there is a challenge which requires players to ride a Zipline from Retail Row to Steamy Stacks and this article will show you exactly where you can find the Zipline to do this.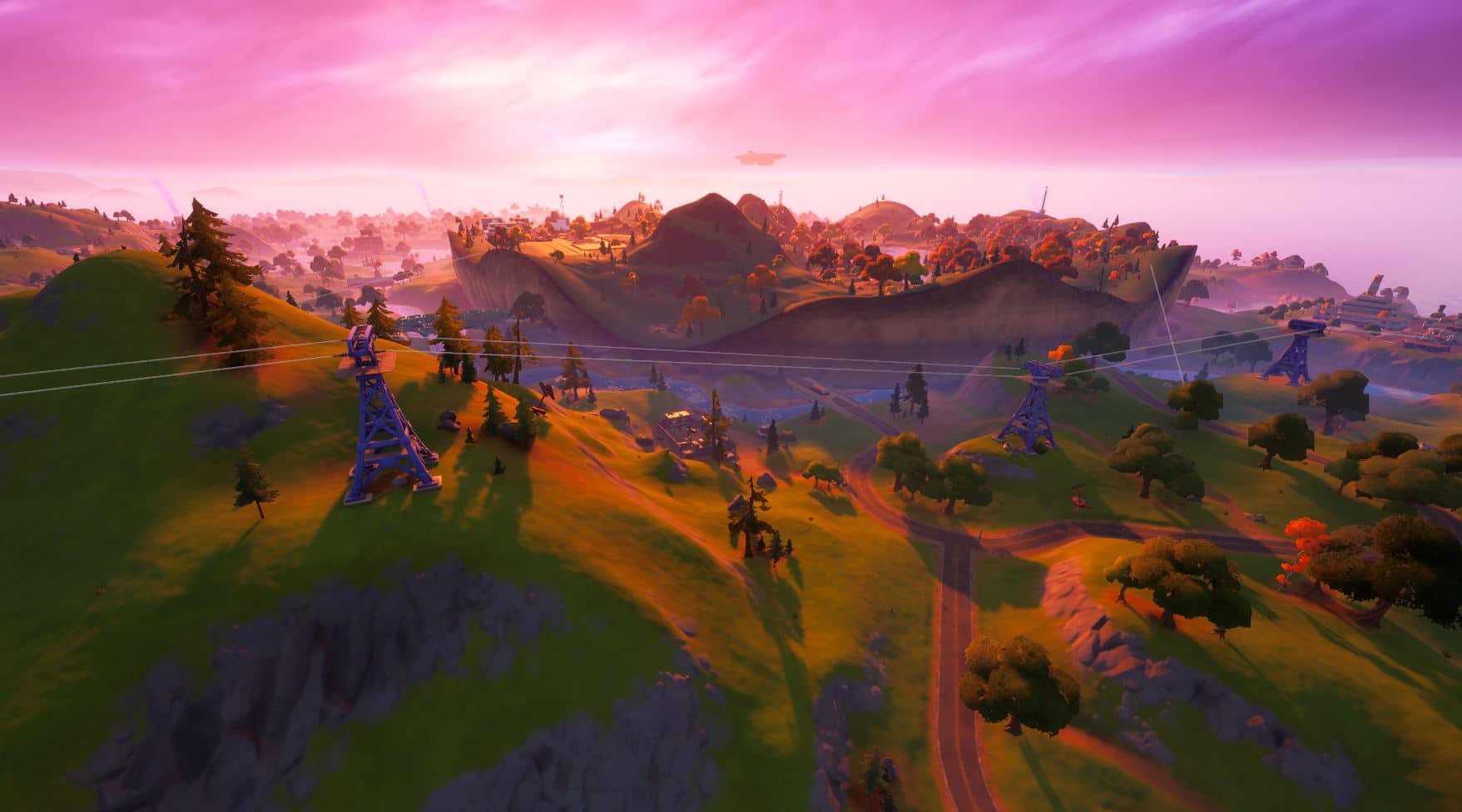 Fortnite Ride a Zipline from Retail Row to Steamy Stacks
Ziplines can be found in different places on the Fortnite map and using the Ziplines can be an effective way of navigating to other areas of the map, getting high ground and getting away from enemies where needed.
One of the Week 6 Fortnite challenges requires you to ride a Zipline from Retail Row to Steamy Stacks and to complete this challenge, you will need to start at Retail Row.
In Retail Row, you will find that you can 'enter Zipline' when you go to the building located top right of the POI, which you can see in the mini-map of the image seen below: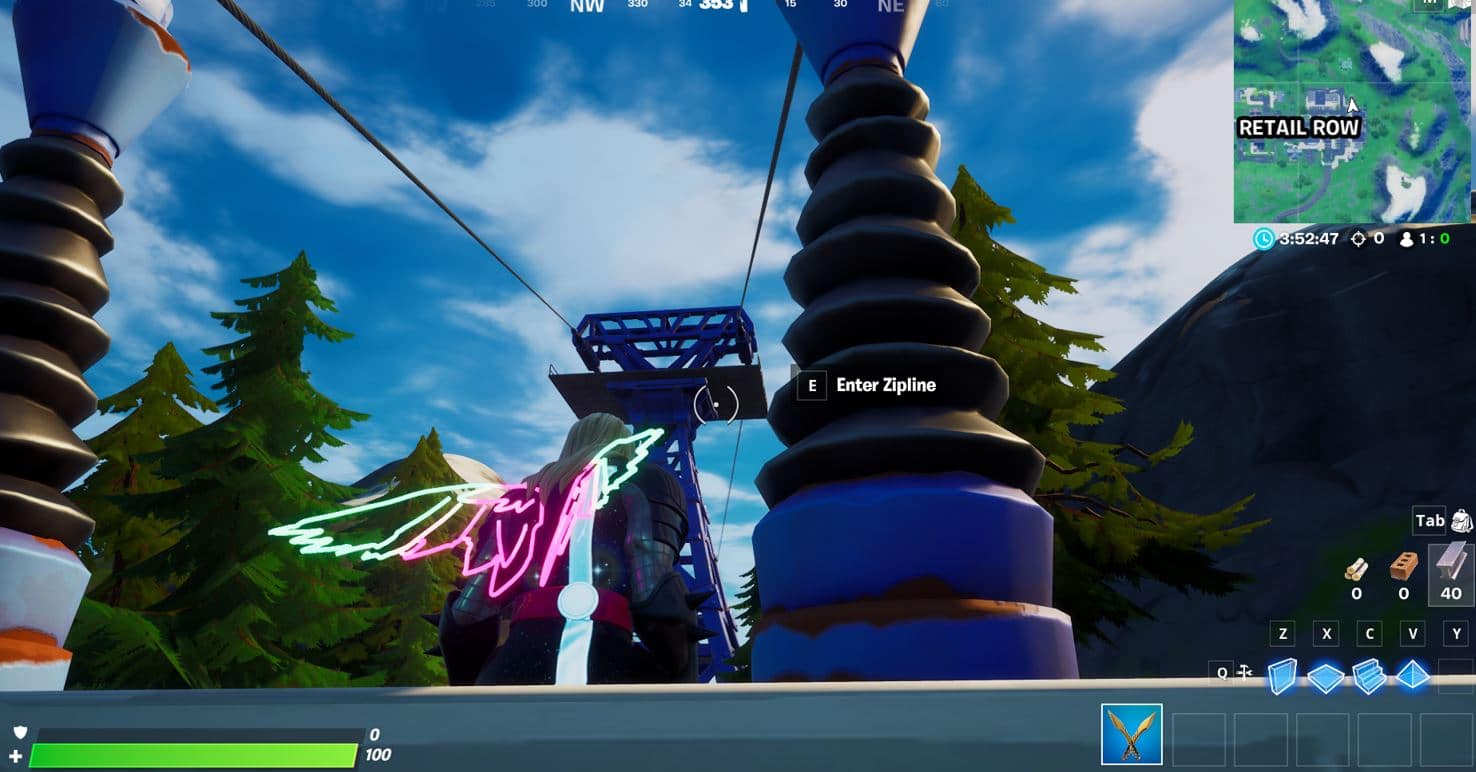 All you will need to do is simply keep riding the Zipline until you get to Steamy Stacks to complete the challenge. Upon completion, you will get a notification on the left side of your screen to show it has been completed and you will be rewarded with 25,000 XP.
This is a fairly easy challenge to complete and shouldn't take you long, however there will likely be other players trying to complete the challenge at the same time and you may be killed by enemies whilst riding the Zipline as it does leave you vulnerable. We would recommend completing this challenge in the Team Rumble mode as you are less likely to be killed.