Here is where you can visit a familiar training location in Fortnite to complete the Dragon Ball Z challenge.
New challenges have just been released in Fortnite for the Dragon Ball z collaboration. There are quite a few challenges that are live for you to complete now in-game and completing these will award you wiht a Dragon Ball or with power.
The Dragon Ball Power Unleashed Event has its own page, where you can see the cosmetic rewards you will receive for powering up. The way in which you power up is by completing quests with new ones being made available throughout the event, which will last for approximately two weeks.
Fortnite Visit a Familiar Training Map Location
In order to complete this challenge, you will need to just land at the familiar training location on the Fortnite map. This can be found on the east side of the map on a little island northeast of The Joneses, which has been marked on the map below: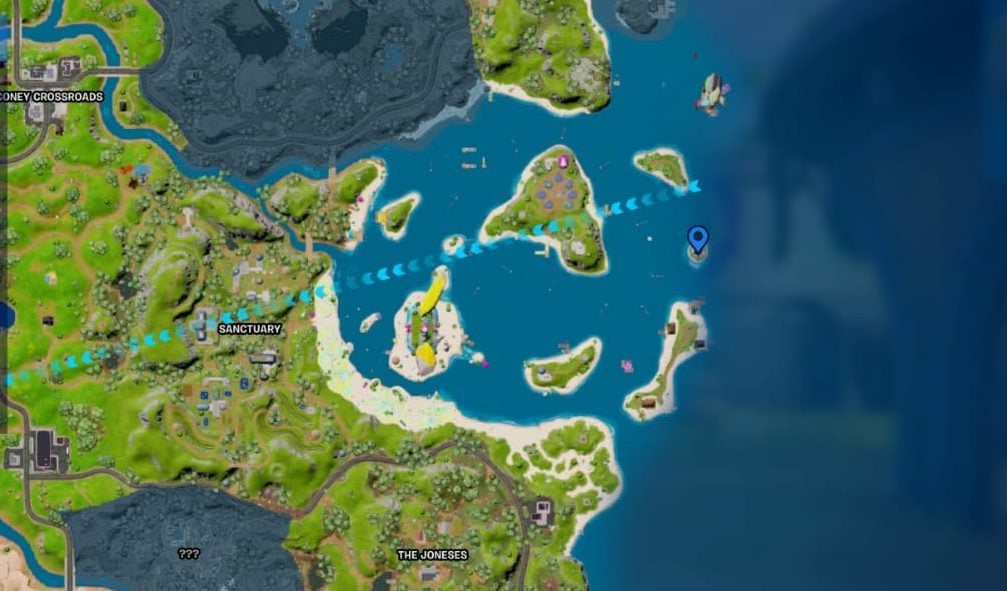 The easiest way to complete the challenge is to simply land directly on the island as there are many players that will be trying to complete the challenge at the same time. You will have completed the challenge as soon as you land and you will be notified of this on the left hand side of the screen.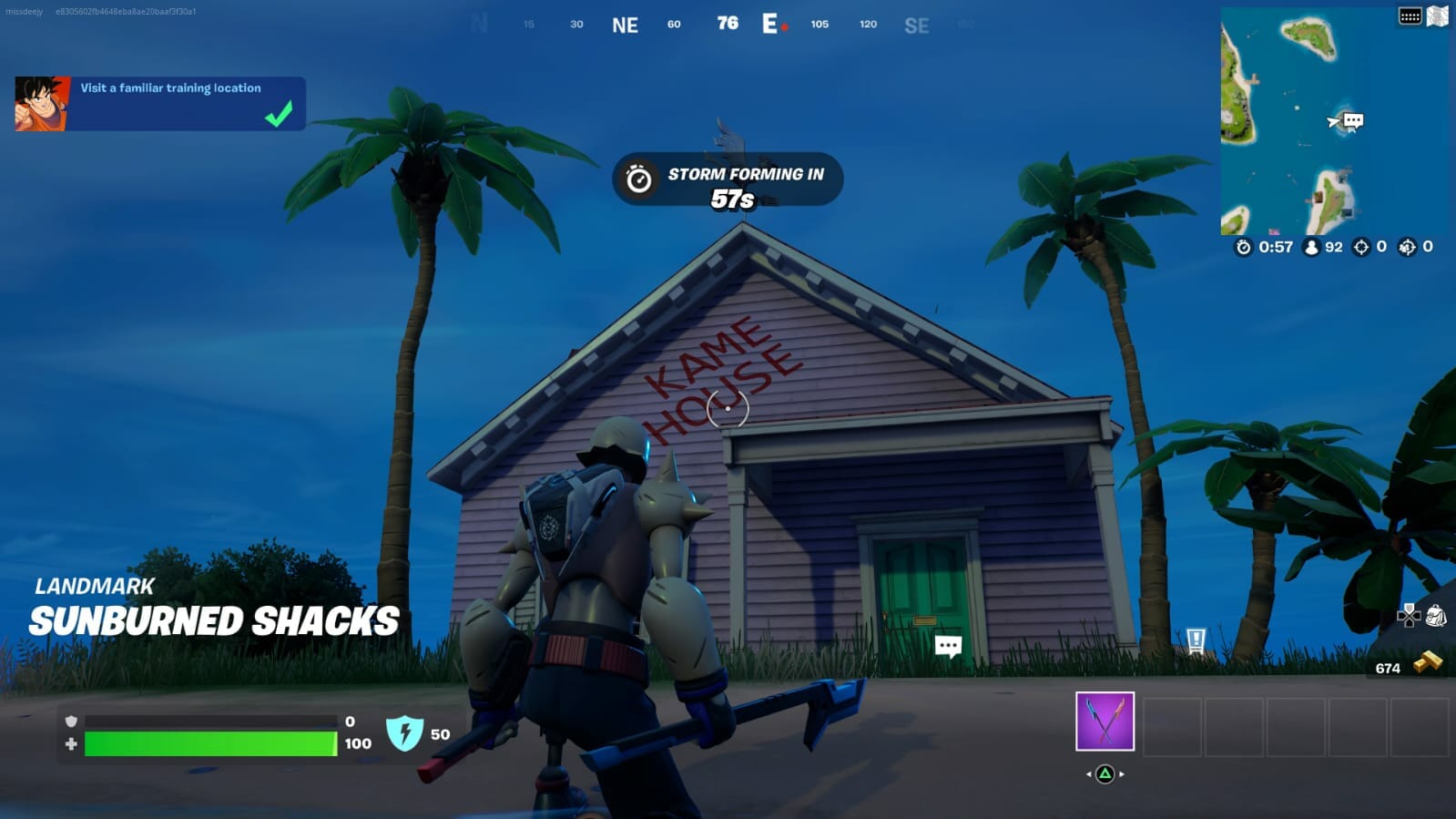 Completing this challenge will earn you some power for the Dragon Ball Z event. This is one of the easiest challenges to complete for this event as all you have to do is land at the location.
You will notice that the house says 'KAME HOUSE' on it, and in Dragon Ball Z, this is a house on a very small island in the middle of the sea. It is the home of Master Roshi, and, for much of the Dragon Ball series, Launch as well. It also becomes Krillin's permanent residence. During the Majin Buu Saga, he still lives there along with his wife and daughter. In Dragon Ball Super, Krillin and his family move to Satan City.