Epic Games have just announced Wild Weeks for Fortnite Battle Royale.
We're a month away from the launch of Fortnite chapter 2 season 7 and we still have two major updates before the season ends. The next Fortnite update, v16.40, should go live next week with v16.50 going live two weeks later.
We haven't as much new content as previous seasons, however, Epic Games have now announced Fortnite Wild Weeks. The first week kicks off today, May 6th, 2021, and will last until this time next week when the new weekly challenges are released.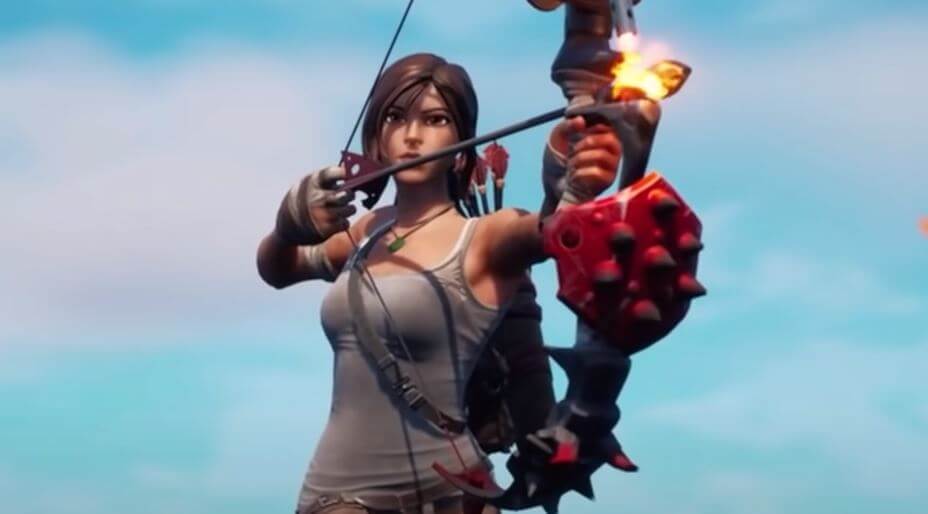 A YouTube video and a blog post have been released to explain what Fortnite Wild Weeks is and what players can expect. Here's a breakdown of the new weekly event.
Wild Weeks Fortnite Week 1
As mentioned, Fortnite Wild Weeks begins today. It'll last until next Thursday when week 2 will go live when the new weekly quests are released. Each week, a unique gameplay dynamic is emphasized. In week 1, players will notice a number of fire related items and weapons will have greater availability.
In week 1 of Wild Weeks, players will come across more fire related items. Fireflies and flame bows will have a higher spawn rate. Furthermore, fire will now deal more damage and will spread faster than it has done previously.
The Flare Gun Is Back
The Flare gun was added to the game in chapter 2 season 3. However, data-miners actually leaked the weapon back in chapter 1, but for whatever reason Epic decided not to release it until the second chapter of Fortnite Battle Royale had begun.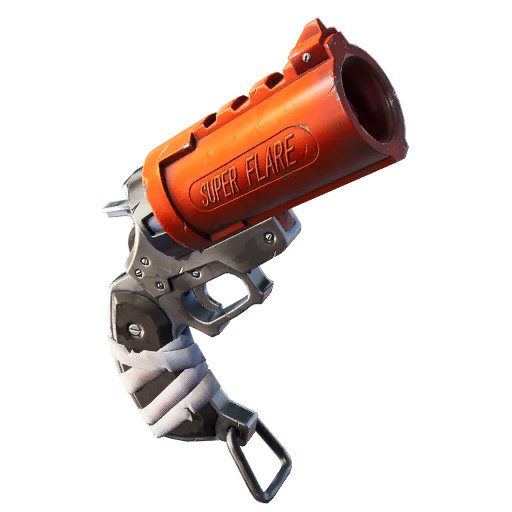 The Flare Gun in Fortnite is a unique weapon as when shooting it in the air, opponents around you will be marked, allowing you to see exactly what's going on around you. When fired, it will mark all opponents within a 50m radius for exactly sixty seconds.
Firing the Fortnite Flare Gun at structures will cause them to catch on fire and will deal fire damage. A direct hit on an opponent will deal 60 damage and the Fortnite Flare gun has a reload time of 1.5 seconds with a magazine size of one. Here are the full stats: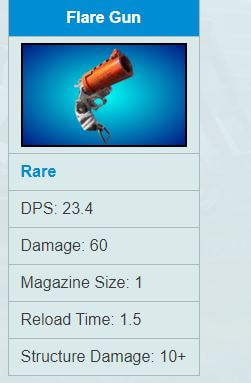 The Flare gun can be purchased from Blaze or Raptor for 245 gold bars. However, you'll only be able to get the Flare Gun until next Thursday. You can also get fireflies from chests for the first time, but again, this will only last until next Thursday.
The next Fortnite Wild Weeks will start on May 13th, May 20th, and June 3rd. There will be more information regarding what each week will entail as we get closer to Thursday.