Epic have finally added support for split-screen play on the PlayStation 4 and Xbox One.
Epic Games released Fortnite Battle Royale more than two years ago. However, there has been no support for split-screen play on console platforms since it's release and there's been no hint previously that it'll be added any time soon.
Usually, new features and items are leaked by dataminers ahead of time. However, Epic accidentally leaked that console split-screen would be available for Fortnite Battle Royale in today's v11.30 patch update.
Fortnite Split-Screen
A new Fortnite support page went up yesterday that began appearing on several different Fortnite leak accounts. The support page leaked the fact that there will be a split-screen game feature coming to Battle Royale in the very near future.
The support page outlines how you use the split-screen feature on console. The information on the page states that split-screen functionality is only available for PlayStation and Xbox consoles and that mobile, Nintendo Switch, and PC platforms are not supported.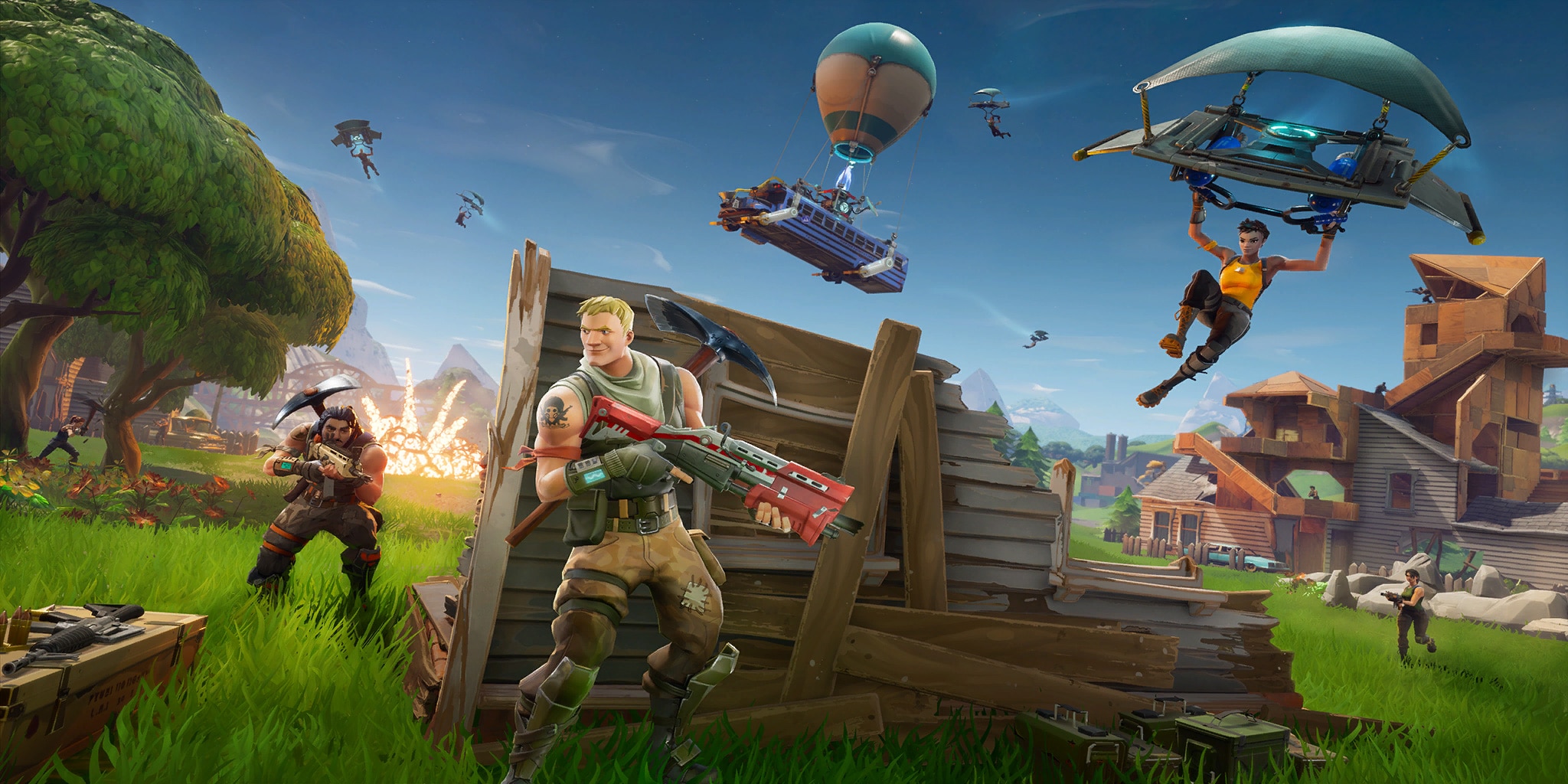 It goes on to state that the feature is limited to Fortnite Battle Royale duos and squads. That means once the Fortnite split-screen feature is released, it won't be available for creative, limited time modes, Save the World, or obviously Solos.
The bottom of the support page states that you must have a stable internet connection, and if one players disconnects or exits the match, the split-screen session will end. The lobby and all menus do not work on split-screen, and the feature only works while you're in a match. Here's a look at the support page which has since been removed: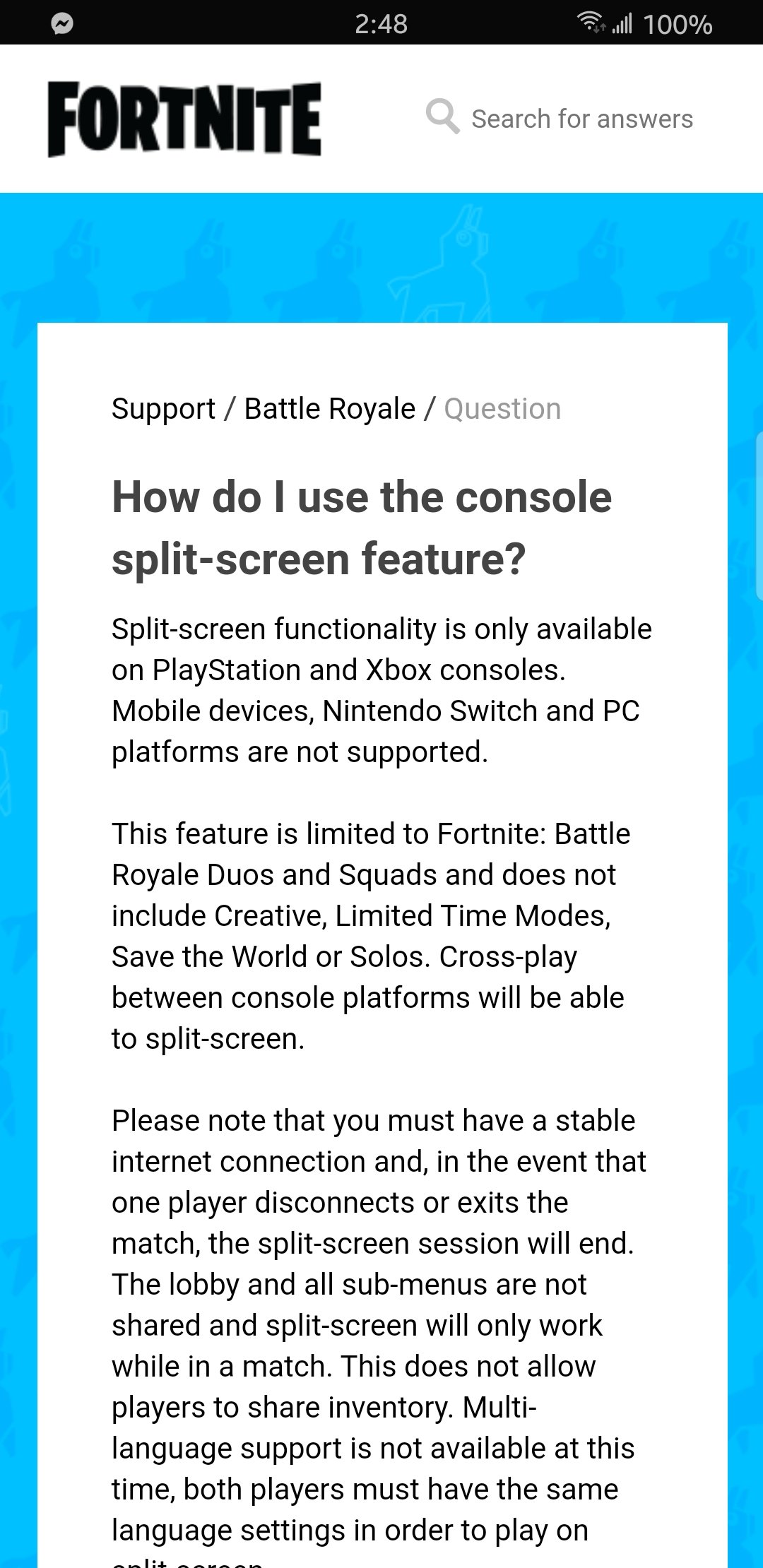 The feature is likely to be added in today's v11.30 Fortnite update, but there's a possibility it will be delayed.
We'll keep you updated with the latest news and leaks from today's update including the patch notes for the update.