Here's what we know about Fortnite Winter Royale 2020 so far including a possible start date.
UPDATE: Added link to the officially announced prize pool and scoring system under the prize pool heading.
Epic Games announced the first Winter Royale tournament on November 20th, 2018. The Winter Royale open had a prize pool of $1,000,000 and the whole tournament was played online. The top performers in each region for North America and Europe were verified and invited to participate in the Fortnite Winter Royale finals.
In a tweet on December 5th, Epic Games announced the Fortnite Winter Royale tournament for 2019. The tournament was held online for three days with an enormous $15 prize pool split over three days. The tournament started on December 20th and ended on December 22nd.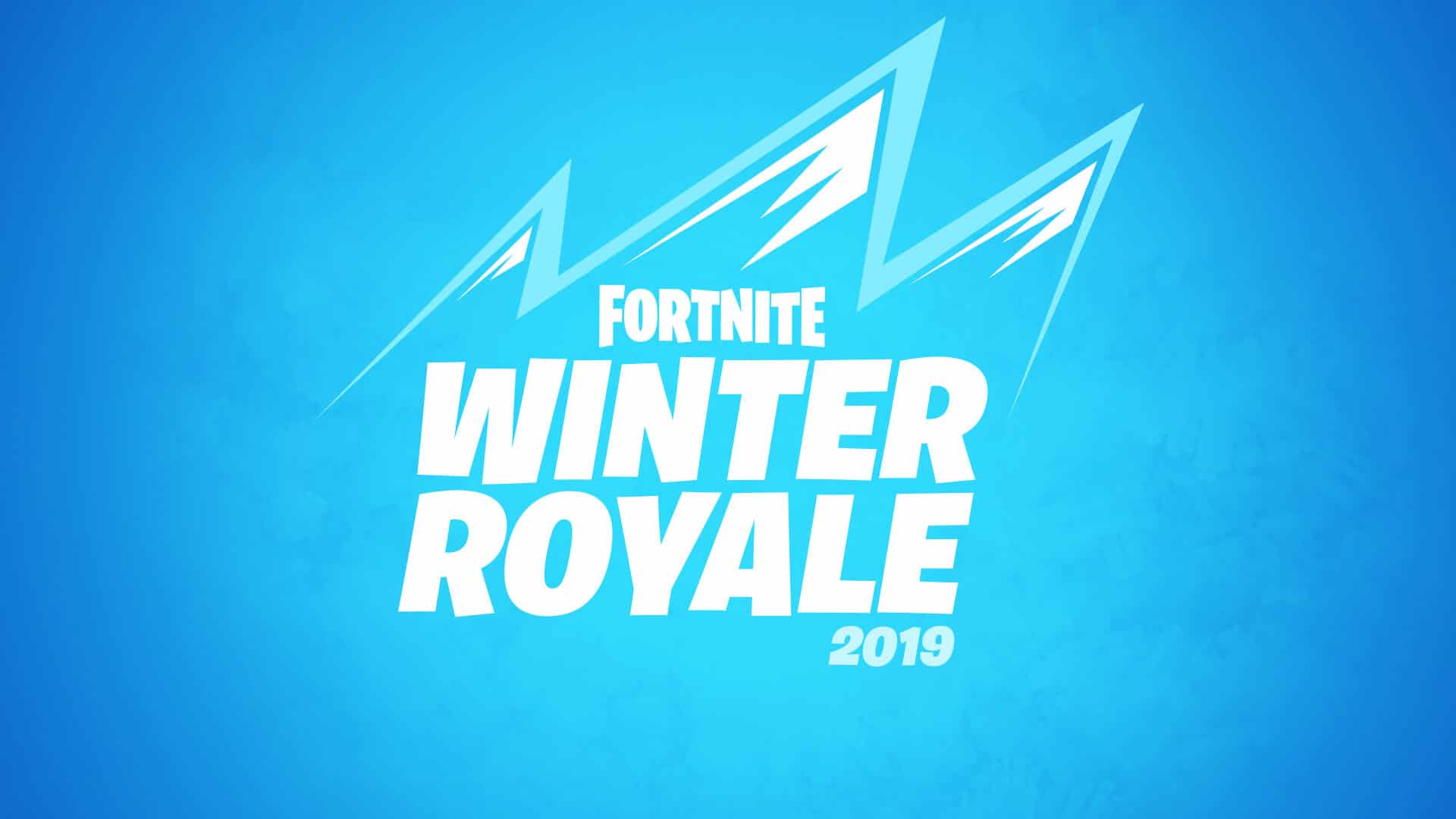 Winter Royale 2019 was a duos tournament and there's a good chance Fortnite Winter Royale 2020 could be the same. Here's what we know so far about one of the biggest Fortnite tournaments of the years.
Fortnite Winter Royale 2020 Start Date
Based on a tweet from the competitive Fortnite Twitter account, The Fortnite Winter Royale 2020 tournament will start on December 12th and end on December 13th. However, it looks like the name won't be Winter Royale for the upcoming tournament.
Fortnite Frosty Frenzy
After two years of Fortnite Winter Royale, it looks like it won't be the name for the Winter 2020 Fortnite tournament. The Fortnite Competitive Twitter tweet clearly states the tournament will be Frosty Frenzy. With the date so close to when Winter Royale has been in the past, there's no doubt this is essentially the Winter Royale tournament. You can take a look at the announcement tweet below.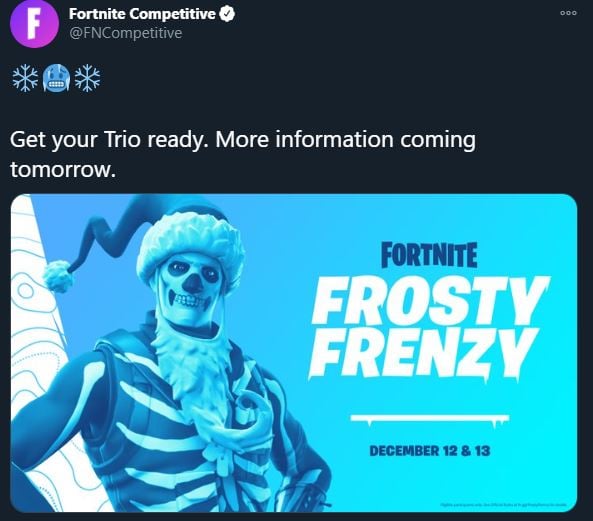 Fortnite Frosty Frenzy Prize Pool
We don't know any other information apart from what was included in the tweet on the Fortnite competitive Twitter account included above. However, there will be more information tomorrow and we'll be sure to update this post as soon as an announcement is made. Based on the fact that the tournament is two days instead of three like last year, we'd expect the prize pool to be less than the $15M we had last year.
UPDATE: Take a look at the official rules and prize pool by clicking HERE.
Game Mode
Fortnite Winter Royale 2020 (Frosty Frenzy) will be played as trios.
We'll provide more information when the official Frosty Frenzy Fortnite tournament is announced. Stay tuned!