There's currently a bug with the search the holiday stockings to unlock the challenge in the Fortnite Winterfest Cabin/Lodge.
It's day 15 of the Fortnite Winterfest event, which means tomorrow will be the final challenge that'll be available during the event. Today's challenge requires players to Light a Frozen Firework found on beaches in Sweaty Sands, Craggy Cliffs, or Dirty Docks.
Upon completing the challenge, players will receive what I consider one of the best cosmetic rewards you can get from the Winterfest event. The reward is the 2020 Glider which you can check out below: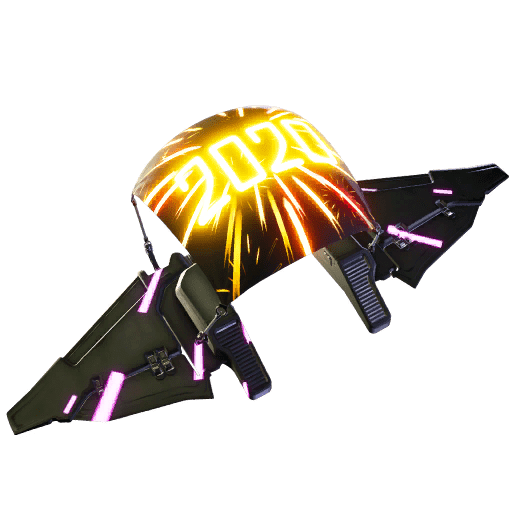 There appears to be an issue with the holiday stockings in the Winterfest Cabin, and here's how to fix the issue/bug.
Fortnite Winterfest Cabin
Where is it?
If you're wondering where the Winterfest Cabin is located, it's the place where you open the Fortnite presents. Click the snowflake in the top navigation bar and click 'visit lodge'.
Search Holiday Stockings in/at the Winterfest Cabin/Lodge
In order to unlock each Winterfest challenge that's available each day at 2pm UTC, you have to go to the Winterfest Cabin and search the holiday stockings. When a new challenge is available, you can't see the challenge, it'll simply say "search Holiday Stockings in the Winterfest Cabin".
Once you've searched the holiday stockings, you'll see the challenge you need to complete. If you've not searched the holiday stockings for more than a day, you'll unlock and see all the challenges that were released during the time you last visited the cabin.
Empty holiday stockings
Players are experiencing a bug whereby there's nothing in the holiday stockings, which means they can't search it in order to unlock the new challenge that's available. However, there's an easy way to fix this issue.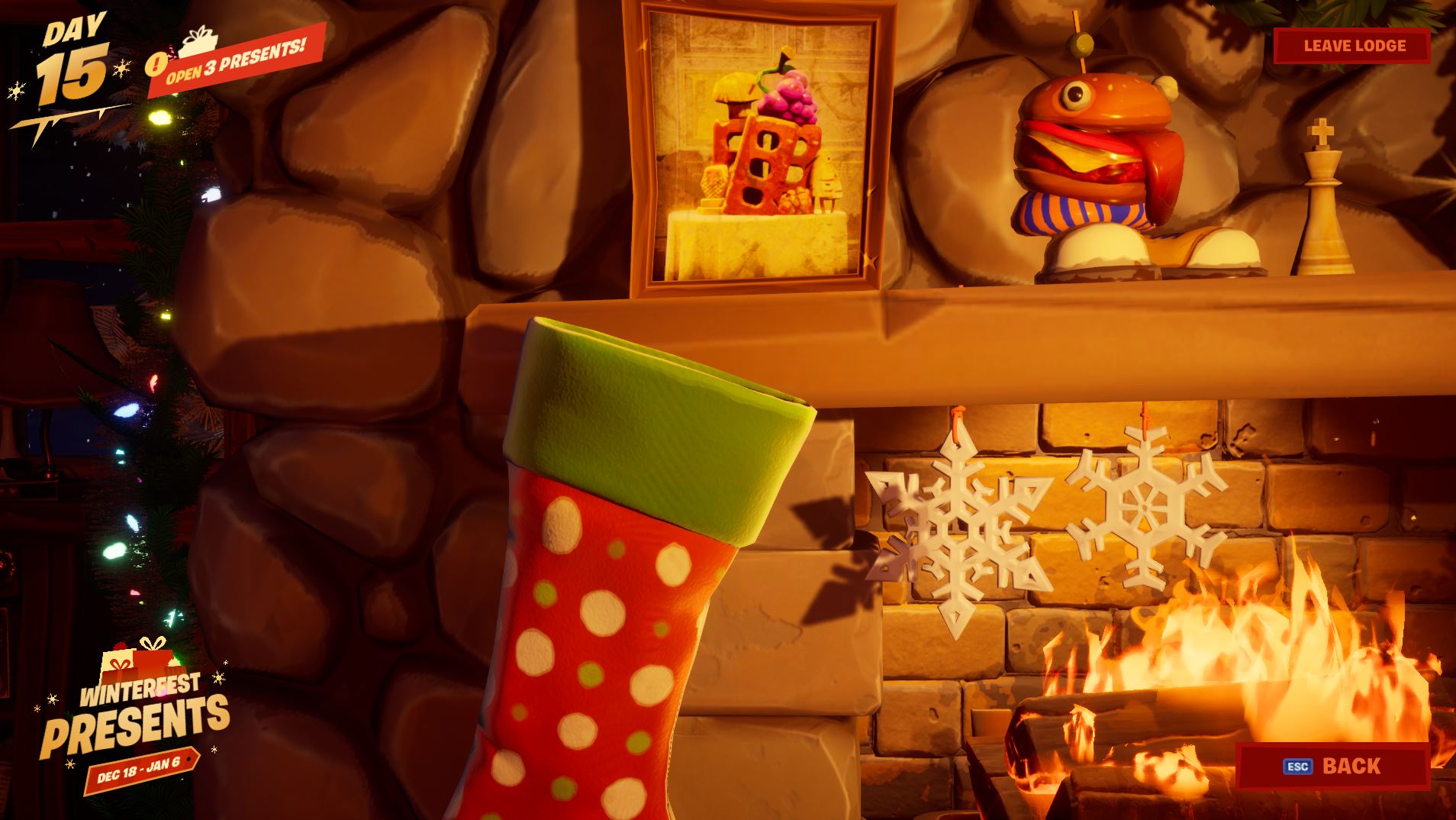 The Fortnite Status Twitter account tweeted stating that players that are experiencing this issue can either restart the game or player a match, and then visit the cabin/lodge in order to claim the new challenge.