Here's the location of where to find a Witch's Broomstick for Fortnitemares 2021.
Epic Games released the first phase of Fortnitemares 2021 two weeks ago with the release of a new crossbow weapon and new Halloween-themed skins. Earlier today, Epic released the second phase of Fortnitemares when the v18.21 update went live.
A new POI was added to the middle of the map, Cube Town, along with the Cube Queen. The Cube Queen can't be attacked at the moment, but it's likely she'll become a boss at some stage during the Halloween event.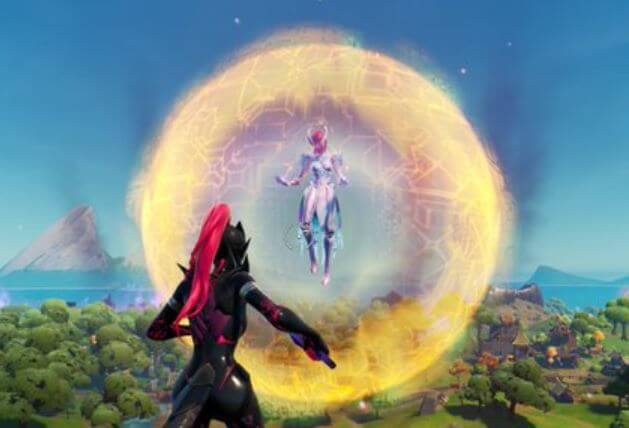 We have some new challenges and punch cards to complete, one of which are Fortnitemares 2021 Quests. It looks like they'll roll out slowly until the event finishes in the middle of next month.
So far, there are three challenges to complete which we've included below:
Land while riding a Witch's Broomstick (5)
Collect Candy (15)
Eliminate an opponent with a Pumpkin Launcher (1)
For those of you that don't know where to find and ride a Witch's Broomstick during Fortnitemares 2021, we've created a quick guide with everything you need to know.
Where to find a Witch Broomstick in Fortnitemares 2021 Location
Last year, players could find broomsticks at haunted hunts that were located at more than five locations around the map. They could be found in a wooden barrel with a 100% spawn rate. This season however, they can only be found as floor loot.
The best place to drop in order to find a broomstick as quickly as possible during Fortnitemares 2021 is landing at the new Cube Town located in the middle of the map due to the amount of floor loot there is there and how quickly it is to loot around using the jump pads.
Here's what the Witch's Broomstick looks like in-game: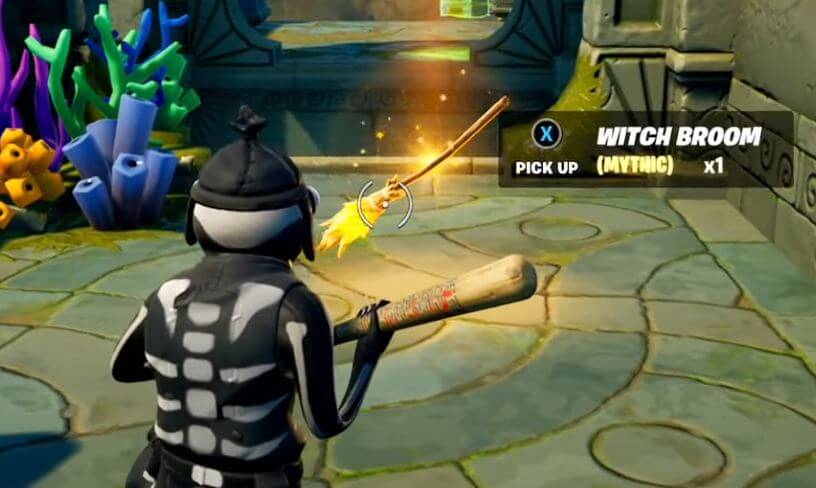 In order to Land while riding a Witch's Broomstick, all you need to do is use the broomstick and you'll fly for a few seconds, as soon as you land, you'll have completed the challenge.