Here's where and how to investigate the mysterious claw marks in Fortnite.
Fortnite Chapter 2 Season 4 is now available. All of the battle pass skins are Marvel-themed, and we have a not so secret skin once again this season. In season 2 we had deadpool, last season we had Aquaman, and this season players can unlock the Wolverine skin.
There'll be one new Wolverine Fortnite challenge that releases every week. The first challenge is now available for players to complete. The challenge requires players to investigate mysterious claw marks.
Here's a guide on how and where to investigate the claw marks as quickly as possible.
Investigate Mysterious Claw Marks Fortnite Locations
In order to complete this challenge, players will need to investigate a total of 3 mysterious claw marks.
All of the Mysterious claw marks can be found within a close distance at Weeping Woods. The very first claw mark that you can find in Fortnite is on the bottom side of the large wooden cottage in Weeping Woods.
Here's the location of the first mysterious claw mark:
From the above image, go to your right. You'll come across the small pond that has a bush and a stone on top of each other. You'll find the second claw mark on the bottom stone as shown below: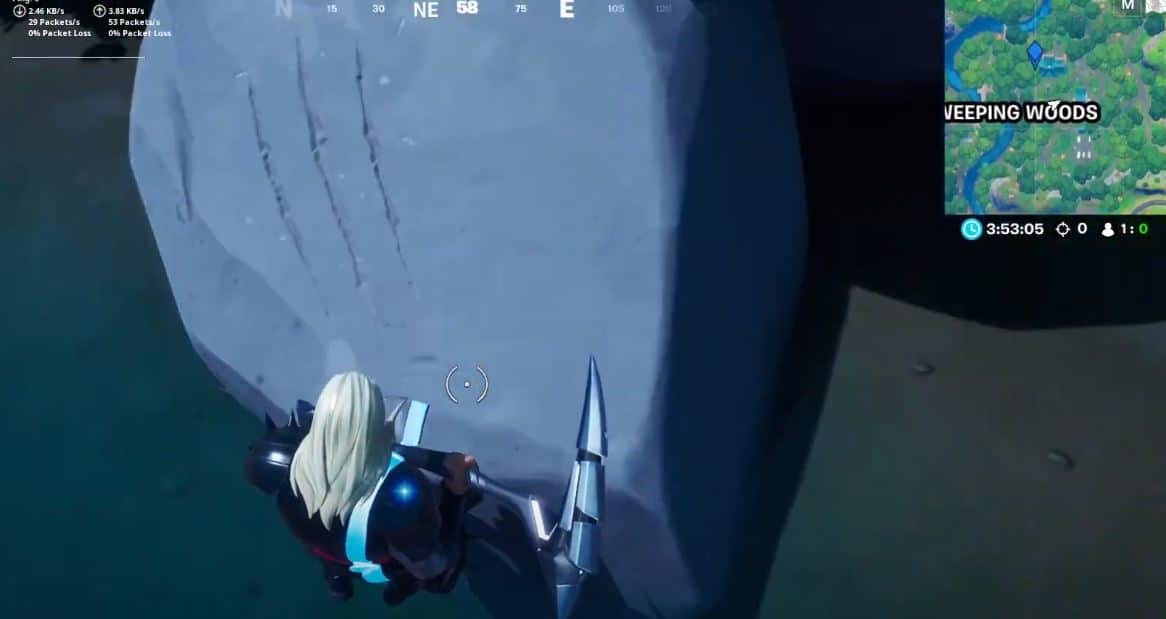 [quize]
From the above image, you'll want to continue going right into the trailer park at Weeping Woods.
You'll see a blue and purple caravan and behind that to the left you'll find a green one. You'll find the third and final mysterious claw mark on the green caravan. In order to actually investigate the claw marks, players simply need to walk up to them in order to complete that part of the challenge.
Once you complete this challenge, you'll be rewarded with the Berserker Barrage spray that you can check out below: