A brand new Fortnite skin, World Warrior, and a brand new World Cup style for Fishstick will be available in today's item shop.
The very first Fortnite World Cup kicks off tomorrow, July 26th and will end on July 28th. Epic announced last week that players will be able to earn free Fortnite cosmetics by watching at least 20 minutes of the World Cup on YouTube.
On each day of the Fortnite world cup, 26th, 27th and 28th July, players can earn one free cosmetic reward for watching 20 minutes of the livestream on YouTube. Players will need to connect their Epic Games account with their YouTube account in order to do this.
Players can earn the Game Jam Spray tomorrow, the World Cup Spray on the 27th, and the Red Line Wrap on the 28th July. Again, players need to watch 20 minutes or more of the YouTube Fortnite World Cup live stream to obtain these free cosmetics. You can see the cosmetic rewards below:
In a blog post on the 23rd July, Epic stated that the Fishstick skin will be available to purchase in the Item Shop with a brand new World Cup style available. Players who already have Fishstick have already been given this style.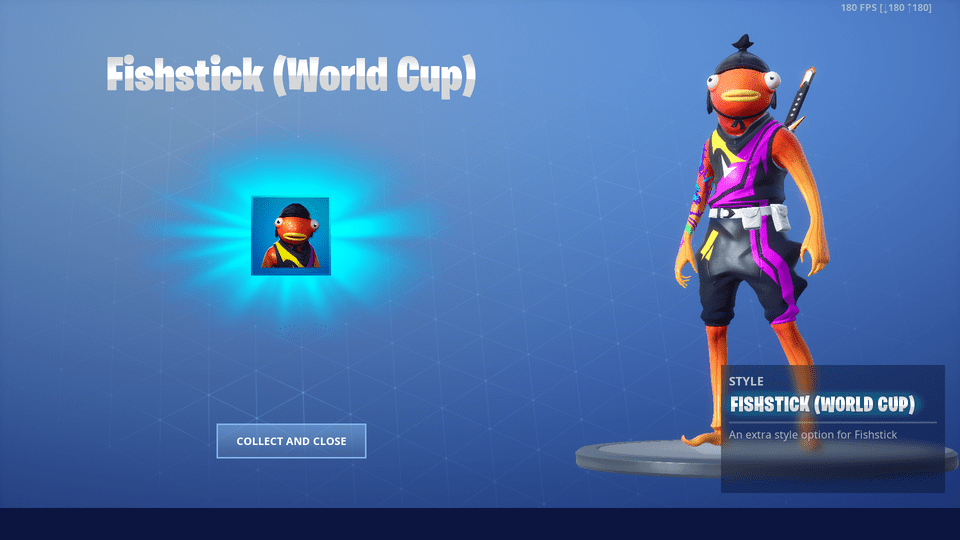 Epic also stated that a new World Cup skin, World Warrior, will be available to purchase in today's item shop. A kiss the cup emote will be available on Friday and these cosmetics will never be sold in the shop again.
The rarity and price for these cosmetic weren't announced by Epic, but the shop will be updating in under an hour, so we'll know that information soon enough.
Will you be purchasing these Fortnite World Cup cosmetics from the item shop? Let us know in the comments section!