The worldwide creative director at Epic Games, Donald Mustard, has had his Twitter account hacked.
It's been a pretty boring season so far with very little added since the release of Fortnite Chapter 2 and no update or item expected until next week's v11.21 Fortnite content update. However, it seems like hackers are taking their boredom out on one of the main voices of Fortnite, Donald Mustard.
Donald Mustard is the worldwide creative director at Epic Games and is known to change his Twitter bio when there's a major upcoming storyline thickening throughout a Fortnite season.
His Twitter account has recently been hacked by a group called 'Chuckling Squad' but has since regained access to his account and undone the damage the hackers caused.
There was the usual tweets from the hackers asking for Donald Mustard's followers to follow his own personal account along with tweets directed at Faze Jarvis, Ninja, and the Fortnite Guy.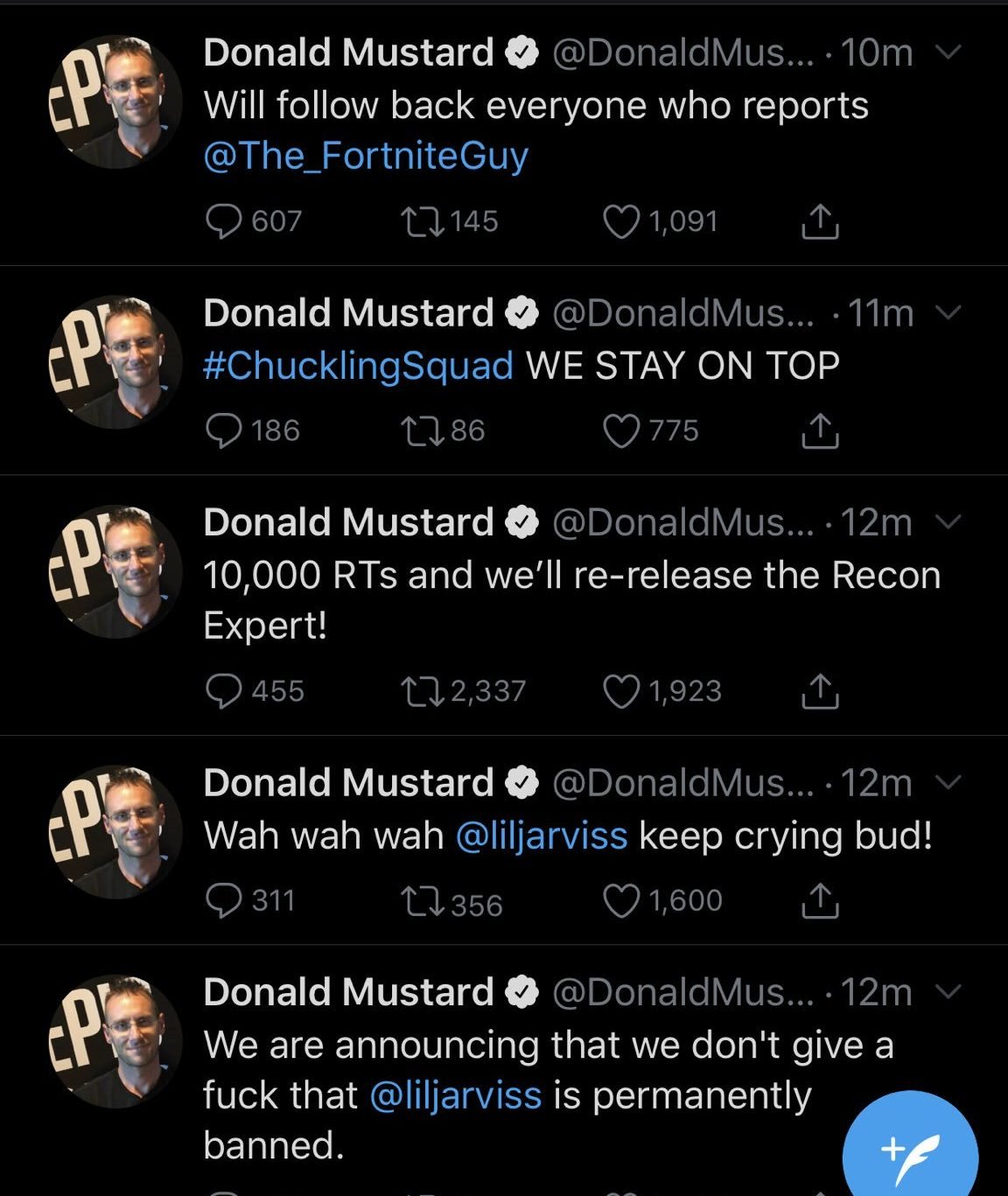 One of the tweets mentioned that Winter Royale Duos would be returning to the game, and Geoff Keighley, creator of the game awards, replying saying that the announcement of Winter Royale duos was supposed to be at the Game Awards which was clearly a joke.

As of writing, Donald Mustard has managed to regain access to his Twitter account and all the tweets posted by the hackers has been deleted and the bio has been reverted back before the hackers changed it.
Twitter recently changed their 2FA system from SMS-based 2FA to a 2FA system that'll allow users to download an app which supports the FIDO2 webauthn protocol. This will prevent SIM swap techniques allowing access into Twitter accounts. If this was how the hackers managed to get access to Donald Mustard's Twitter account, changing to the new 2FA system would have prevented this.