Here are the leaked cosmetics for the Fortnite x Among Us collaboration, including the Distraction Emote and Crewmate Back Blings.
UPDATE: It has been officially announced by InnerSloth, more Information below!
Epic Games are always bringing new collaborations to Fortnite with different personalities, franchises, designers and even other games. These collaborations have brought different things to thing sot Fortnite, where it might be new Skins, map changes, challenges, exclusive creative maps and more.
When Epic had released the Imposter Limited Time Mode to Fortnite, it looked like they had copied the game Among Us as the aim of the game is to catch the imposters or complete the tasks in-game before the imposters eliminate players.
Epic did acknowledge that the mode was inspired by the viral game at the time in October and now new cosmetics have been leaked to show there is a collaboration between Fortnite and Among Us.
Fortnite x Among Us Cosmetics Leaked
There were no hard feelings with Fortnite and Among Us when the game mode was released as Fortnite had tweeted some fixes to the mode, and acknowledging Among Us in the tweet. This led to a conversation between the two where Fortnite said, "Big fans! We never got to talk about how you inspired us. What do you think about working on something fun together sometime?"
To which Among Us replied, "yesssss have ur Agents contact our Crewmates." 
yesssss have ur Agents contact our Crewmates 🤝

— Among Us (@AmongUsGame) October 12, 2021
This conversation started back in October 2021, which means this collaboration has been in the works for a while and it comes to no surprise that this collaboration has taken place. There are new cosmetics that have been leaked by dataminers, which confirm that this collaboration should be taking place soon.
The name of the Fortnite x Among Us Back Bling is called Crewmate and comes in ten different colours, which you can see in the image below: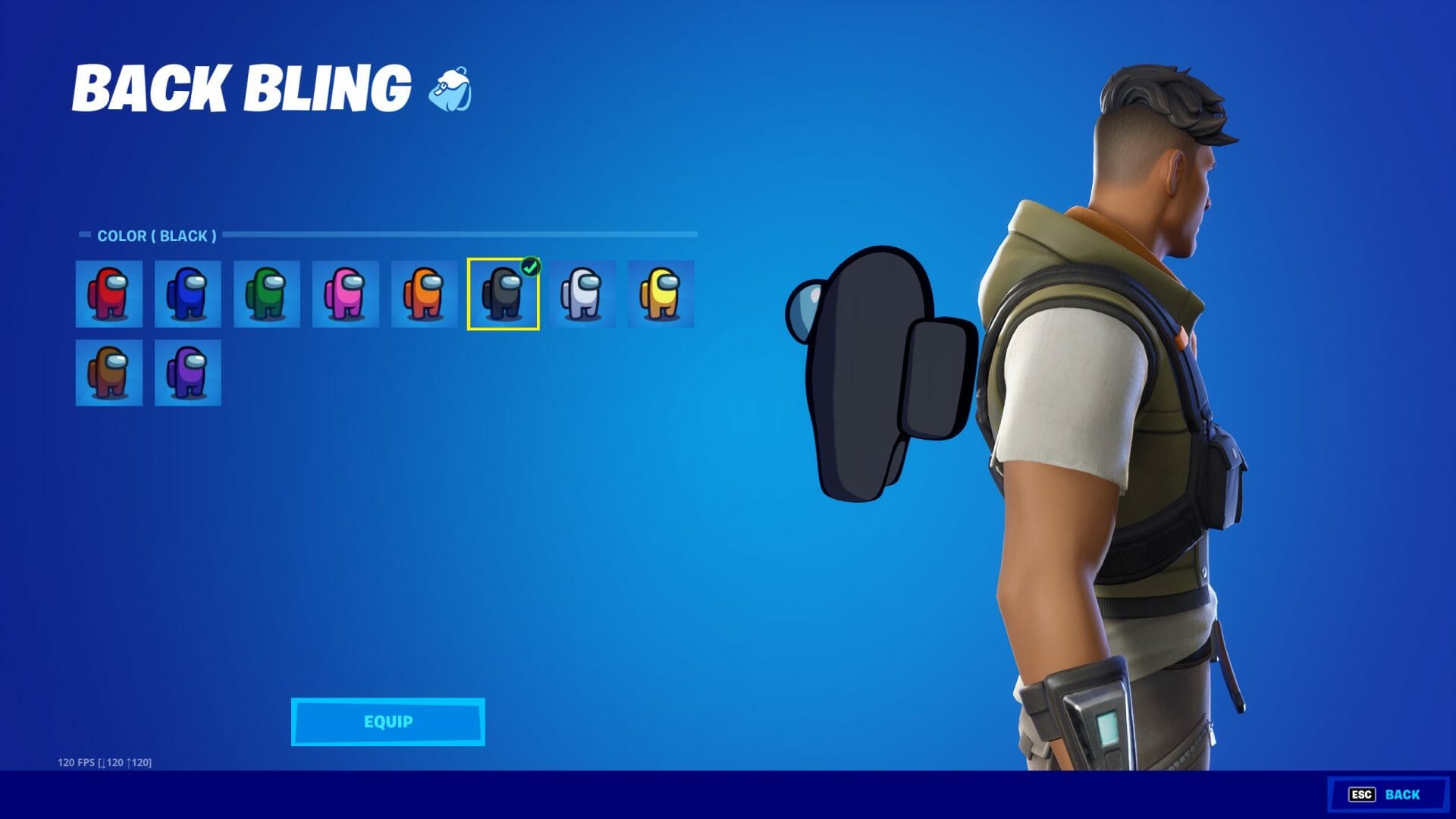 According to @iFireMonkey the Back Bling is reactive and when you get an elimination in the game, it will play the Impostor kill sound from Among Us.
There is also an Emote that has also been leaked, called the Distraction Emote, and you can see what that looks like in the video below:
Here is the Distraction Dance emote in Fortnite! pic.twitter.com/rsyaBtVjrb

— iFireMonkey (@iFireMonkey) June 9, 2022
At the time of writing, no official announcement has been made by Fortnite or Among Us so no confirmed date of this collaboration has been revealed as yet, but we will keep you updated with the latest!
UPDATE: Here is some more information released by InnerSloth
You can get the the Crew Mate Back Bling and Emote for free if you purchase the Among Us Game from the Epic Games Launcher. The promotion is available until June 9, 2023, at 11 AM ET, so you have time to get it!
If you do not want to purchase Among Us, you can also purchase the Among Us Stars pack in the Item Shop, which should be made available soon.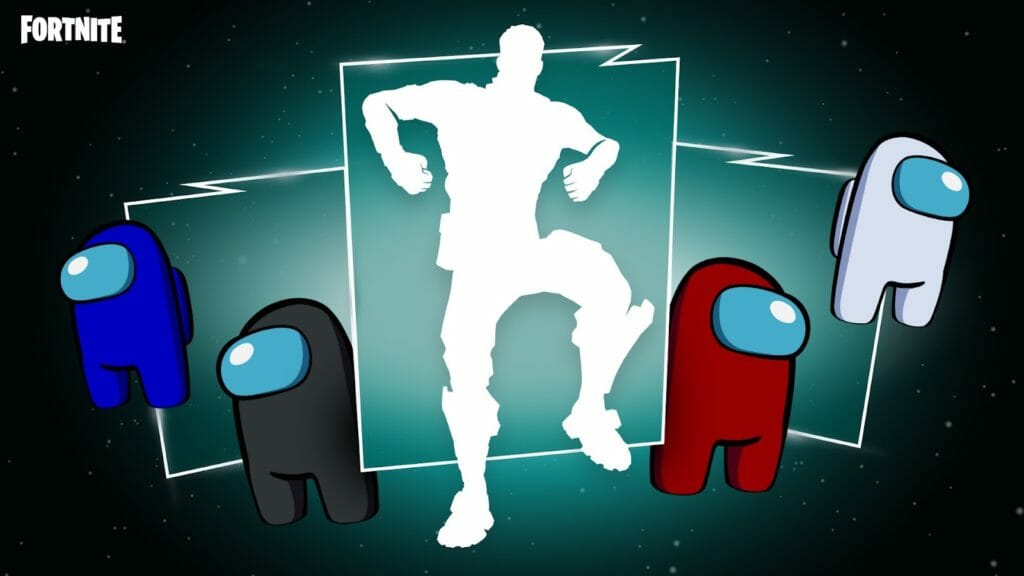 Here are some answers to other questions you may have:
WHAT DO I HAVE TO DO TO GET THE AMONG US COSMETICS IN FORTNITE?
Head to the Epic Games Store on your PC between 11am ET, June 9, 2022 and 11am ET, June 9, 2023 and purchase Among Us or any Among Us Stars pack to be automatically awarded these cosmetics in Fortnite.
DURING WHAT TIME ARE THE COSMETICS AVAILABLE?
These cosmetics are being offered with any eligible purchase between 11am ET, June 9, 2022 and 11am ET, June 9, 2023.
DO I NEED TO HAVE AN EPIC GAMES ACCOUNT TO GET THE COSMETICS?
Yes, purchasing anything from the Epic Games Store requires an Epic Games account.
IS IT POSSIBLE TO GET THESE COSMETICS BY PURCHASING ON ANOTHER SYSTEM SUCH AS A CONSOLE?
This promotion is part of the Epic MEGA Sale, and to get the cosmetics you must make the purchase on the Epic Games Store during the promotional window.