Epic Games have announced a reveal date for the upcoming Fortnite X Batman collaboration.
In the v10.31 Fortnite update this week, dataminers leaked several cosmetics, challenges and items that hinted at a Fortnite X Batman collaboration.
Epic Games have tweeted, on the official Fortnite Twitter account, a link to a YouTube live stream that will be going live at 8 AM ET to announce the upcoming Fortnite X Batman collaboration. You can take a look at the tweet below:
As mentioned earlier, thanks to dataminers, we know what to expect from the event. Dataminers leaked the challenges for the collaboration which are called "Welcome to Gotham City", you can view the challenges below: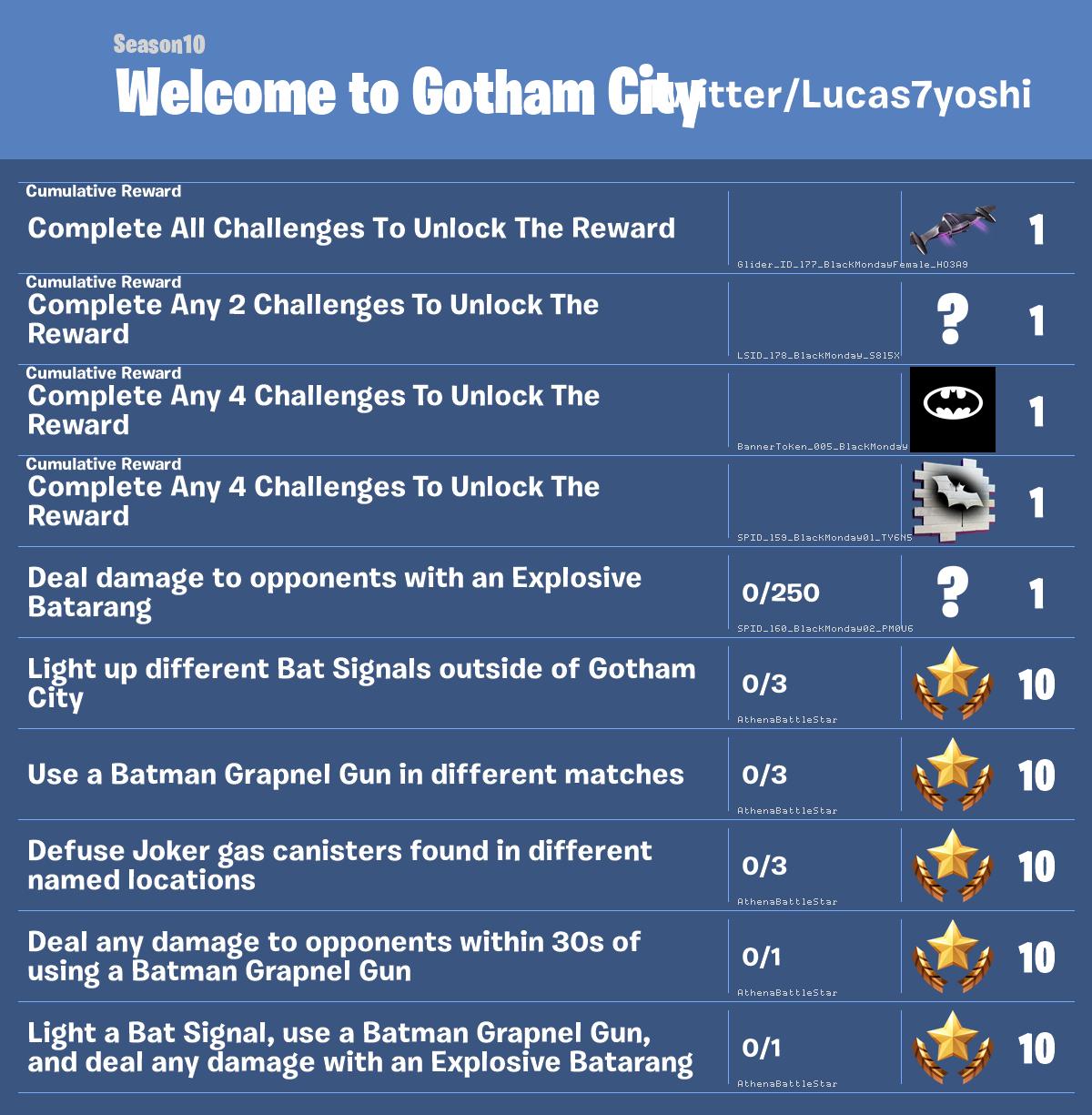 The collaboration will also include two batman themed items, the Batman Grapnel Gun and the Explosive Batarang: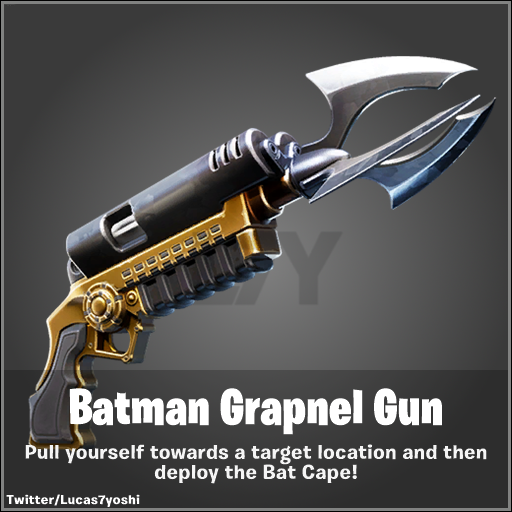 We'll also see Tilted Town changed into Gotham City, which has been teased in the week 8 loading screen:
Epic Games will likely showcase a video of Gotham City during the live stream along with the two batman themed items. We also know that there are encrypyted skins for this collaboration, two of which are male. It's very possible we could be getting a Batman and Joker skin during the collaboration.
As always, we'll keep you up to date with the latest news and we'll be covering the live stream tomorrow.