The Fortnite x Hawkeye collaboration has been leaked by dataminers and here are the leaked cosmetics that will feature in-game including the Hawkeye skin.
Fortnite Battle Royale has grown immensely over the years and even though it was very popular at launch, thanks to streamers showcasing the game and genuinely enjoying the game, it has become even more popular and brought new audiences to the game by collaborating with many different companies. These collaborations have ranged companies such as Disney, Balenciaga, Ferrari, NFL, Marvel and DC to name a few, to even celebrities such as Marshmello, Ariana Grande, Major Lazer and more.
Epic Games have also collaborated with different games and streamers in order to bring a larger audience to the game and it looks like the collaborations will not be stopping any time soon! It looks like dataminers have managed to find more files that were added in the v19.10 update that took place earlier today and have discovered even more cosmetics for an upcoming collaboration!
Hawkeye Fortnite Skin Leaked
The new collaboration will be with Hawkeye! Hawkeye is a character that is a part of the Marvel universe and we have already seen a few characters from Marvel enter the Fortnite world, such as Thor, Captain America, Iron Man, Black Widow, Loki and Ant-man, etc, so it comes as no shock that Hawkeye would be featuring in Fortnite at some point.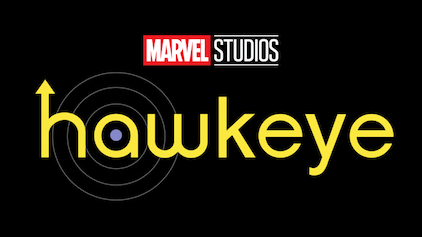 There is a new Hawkeye series that features on Disney+ which features the Clint Barton and Kate Bishop characters from the comics and it takes place just after the Avengers: Endgame film. Dataminers have found cosmetics on both these characters in the files and you can see the full list of cosmetics leaked by dataminers below:
Fortnite Clint Barton Skin Leaked
The Hawkeye Clint Barton Fortnite Skin has the description. "He's a super hero. Seriously." This Skin will also come with Hawkeye's Arsenal Back Bling that has the description, "Whatever you do, don't mix 'em up." There is also a Taut Slicer Pickaxe you can purchase in this set, which has the description, "Nocked and ready for action" and you can see all of these featured in the image below:
Fortnite Kate Bishop Skin Leaked
The Kate Bishop Skin has the description, "Being a super hero is amazing, Everyone should try it." The Back Bling that comes with the Skin is called Kate's Quiver and has the description, It's all about the muscle memory." Another Pickaxe you will be able to purchase in the Item Shop once it has been released is the Pickross Bow, which has the description, "Ready to deploy at at moments notice." You can see what all of these cosmetics will look like in-game in the image below: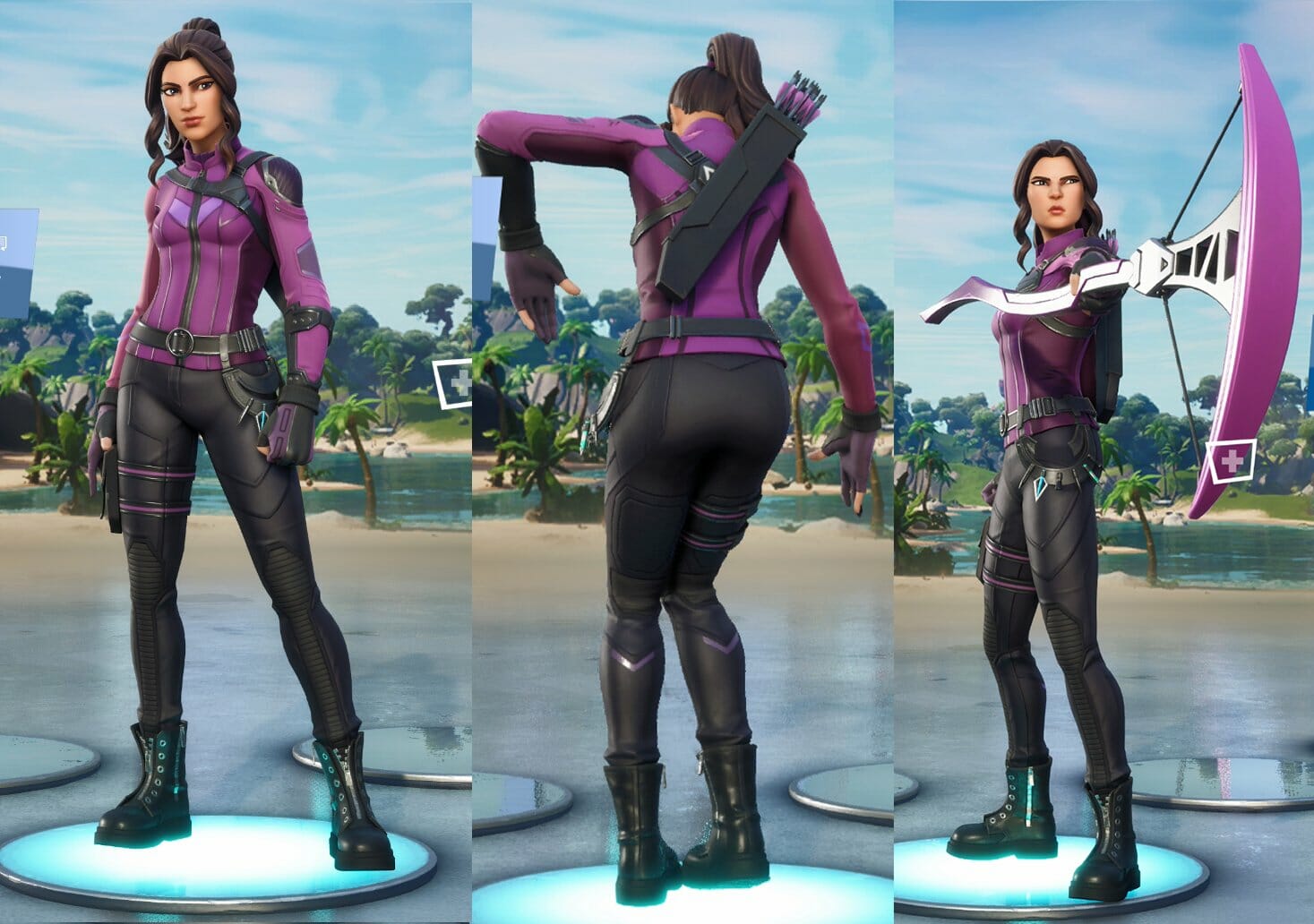 There will also be a Glider you can purchase called the Aerial Archer, which has the description, "All that training's gotta be for something." There is also a loading screen that has also been leaked by dataminers and has the description, "Keep your Hawkeyes on the prize." This collaboration has not been officially been announced by Epic Games as yet, so we do not know exactly when this collaboration will be released in-game, but it should be in the next couple of weeks.