Fortnite and League of Legends are collaborating to bring Jinx to the Fortnite metaverse.
We've already seen a few collaborations in Fortnite and it looks like Epic Games are looking to announce at least two new collaborations each month. We had Chapulin Colorado arrive to the metaverse recently along with Chris RedField and Jill Valentine.
We also had the Fortnite x Dune collaboration with Paul Atreides and Chani coming to the map. According to data-miners, we should finally see a Naruto skin this month along with a newly announce collaboration.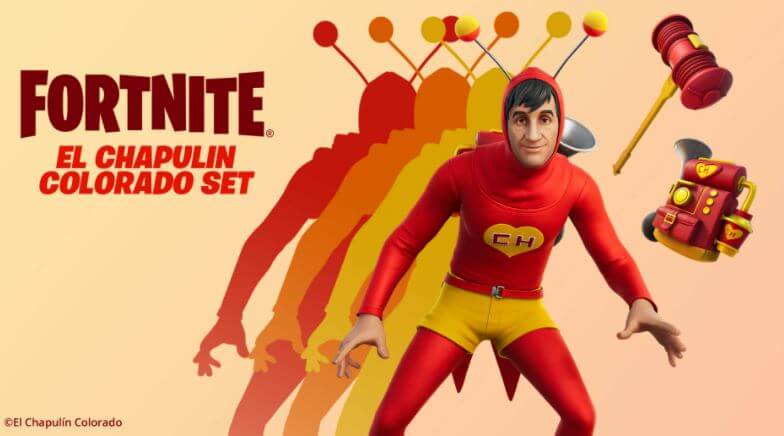 Streamers and data-miners knew Epic Games would be collaborating with LoL (League of Legends) but it has finally be officially announced on social media and through a blog post. Here's everything you need to know.
Fortnite x LoL Jinx Skin
Riot Games' have an ipcoming animated series called Arcane. In order to celebrate the launch of the series, Jinx from League of legends is making her way to the map.
The Jinx skin will be part of the Arcane: League of Legends set along with the Jinx's Dream Monkey Back Bling, the Pow Pow Crusher Pickaxe, and the Playground Lobby Track which is from the Arcane Original Soundtrack.
Here's a look at all of the League of Legends Fortnite Jinx cosmetics:
Players can purchase the bundle for V-Bucks and get additional cosmetics including the Jinxed Spray, and the Wrecking Havoc and Katchoo! loading screens.
Release Date & Price
There's no price available for the Jinx skin but we're guessing it'll cost players 1,500 V-Bucks. However, if you want all of the cosmetics, they'll be a bundle available which will allow players to pickup all the cosmetics at a discounted price.
As for the release date, it'll be available starting November 4th, 2021 at 8 PM ET and will likely be available for at least a week.