Epic Games have just announced the collaboration of Fortnite with Rocket League with new challenges and free cosmetics coming soon.
Epic Games have partnered with many franchises to bring different content and audiences to Fortnite and they have just announced what the collaboration with Rocket League will entail. Rocket League will be going free tomorrow and to celebrate this, there will be a crossover event where players will be able to complete Rocket League Challenges to unlock rewards in both Rocket League and Fortnite.
The Llama-Rama event will start this Saturday on September 26th and will be live after the DJ Slushii Party Royale concert.
Rocket League x Fortnite Llama-Rama Challenge Rewards
As previously mentioned, there will be challenges available for this collaboration and you can see these below:
CHALLENGE 1: LLAMAS, START YOUR ENGINES!

Rocket League Challenge: Play an Online Match in Any Playlist
Rocket League Reward: Llama Flyer Antenna
Fortnite Reward: Rocket League Spray

CHALLENGE 2 – FLAGGED FOR VICTORY

Rocket League Challenge: Win 1 Online Match in Casual with the Llama Antenna
Rocket League Reward: Top Llama Topper
Fortnite Reward: Holodata Drop Contrail

CHALLENGE 3 – TOP OF THE WORLD

Rocket League Challenge: Get 5 goals, saves, or assists with the Llama Topper
Rocket League Reward: Loot Llama Octane Decal
Fortnite Reward: Rocket Groove Music Track

CHALLENGE 4 – AN EPIC ENDEAVOR

Rocket League Challenge: Win 5 Online Matches in Any Playlist with the Llama Decal (Octane)
Rocket League Reward: Llama Wheels
Fortnite Reward: Rocket League Emoticon

CHALLENGE 5 – LLAMA LEGEND

Rocket League Challenge: Get MVP in any Online Match with the Llama Wheels
Rocket League Reward: Battle Bus + Battle Balloon Antenna, Battle Bus Wheels, and Battle Bus Engine Audio
Fortnite Reward: Octane RL Backbling + style variant
You will need to complete these challenges in the Rocket League game, not Fortnite, but you will receive rewards fro both games.
Here is what all of the rewards looks like: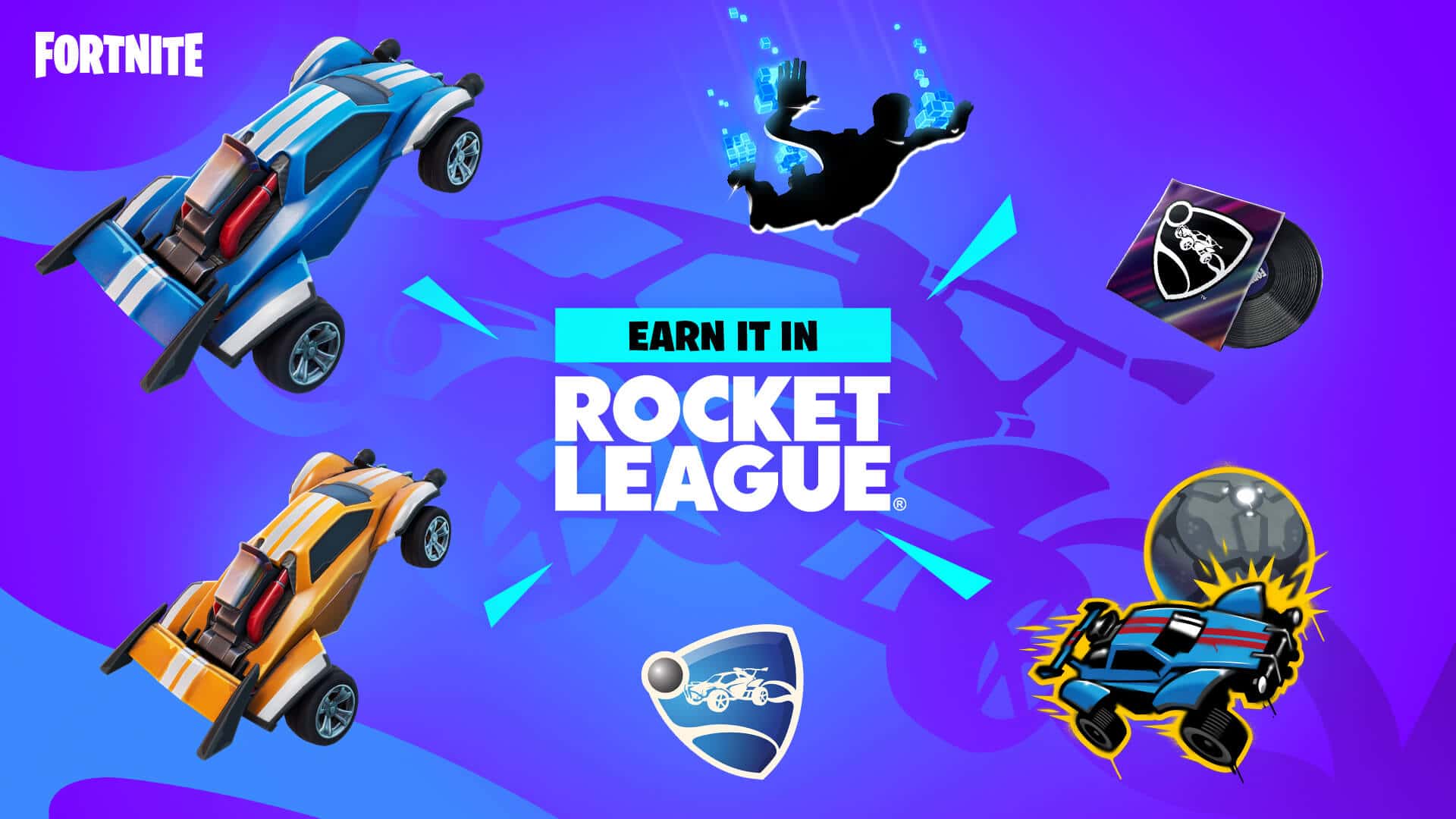 How to claim the Fortnite x Rocket League Rewards
Once you have completed the Llama-Rama challenges, you can view the Rocket League Event Challenge Page where you can redeem the rewards for any completed challenges in Rocket League. In Fortnite, you will automatically claim your rewards so you do not need to do anything. Even if there are some rewards you have not collected, they will be auto-claimed when the event ends on October 2nd.
Rocket League will be available to download on the Epic Games Store on September 23rd and if you add it to your library between the 23rd September – 23rd October, you will also receive a $10 EGS coupon. You will also instantly receive the Sun Ray Boost and the Hot Rocks Trail as soon as you launch the game.