Epic Games announced everyone can receive the TIE Whisper Glider. Here's how to claim yours.
The Fortnite X Star Wars: The Rise of Skywalker live event took place yesterday, but a large number of players couldn't login due to unprecedented demand according to Epic Games.
The Star Wars Fortnite event was expected to begin at 2pm ET, however, due to to the issues Epic announced that the event would be delayed for 10 minutes whilst they work on the login issues, giving more players a chance to witness the event. The event ended up going live at 2:15pm ET.
At the game awards, the creative worldwide director at Epic Games, Donald Mustard, announced that players participating in the event would get the TIE Whisper glider for free. Due to the issues, Epic announced everyone will receive the TIE Whisper Glider.
How to get the TIE Whisper Glider
If you were lucky enough to avoid the login issues and experience the Fortnite Star Wars event, you should have received the TIE Whisper glider as soon as the event was over and you left the game.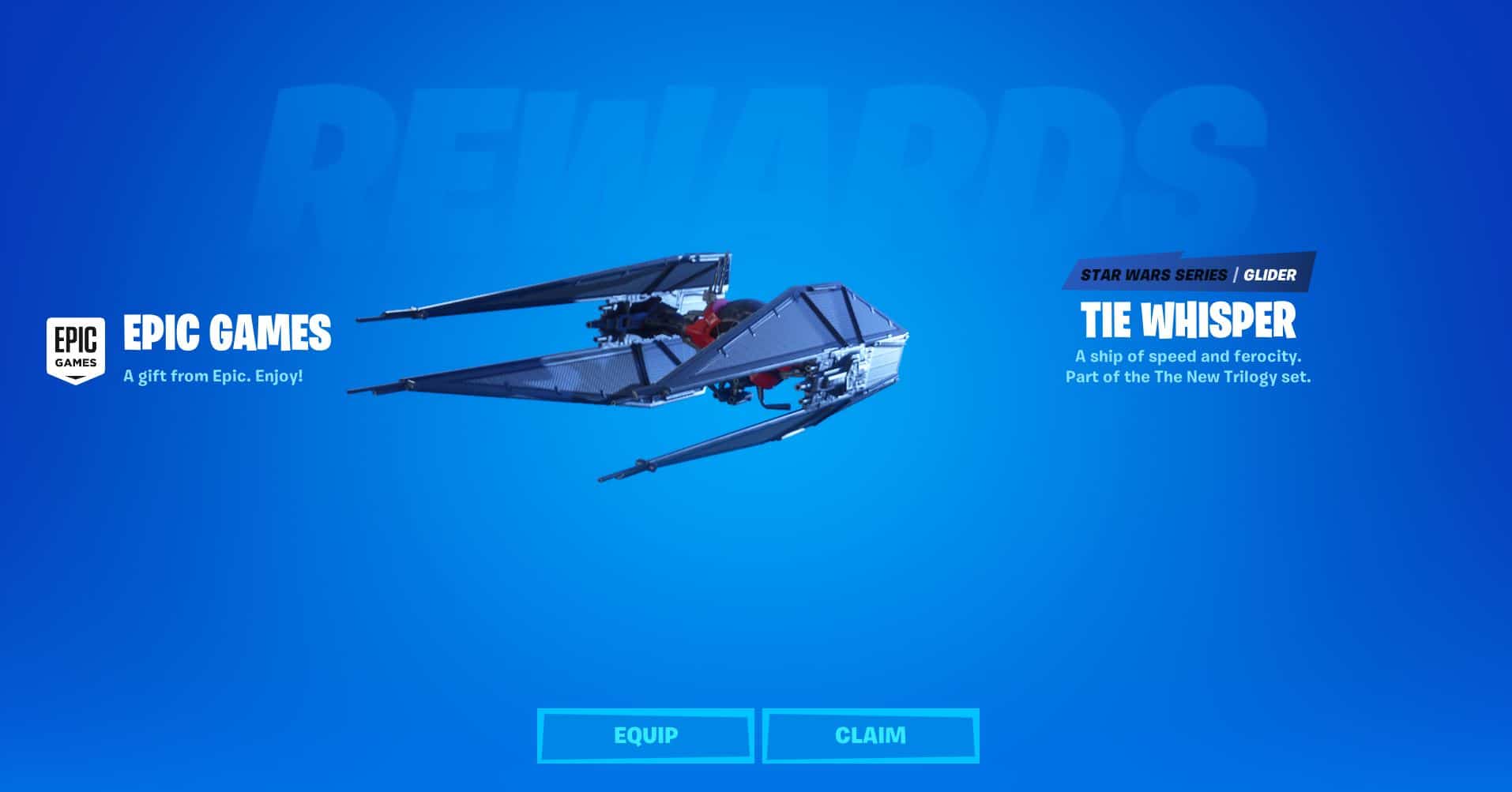 If you were plagued by the server issues, you can still get the glider, but you'll have to be quick.
You'll need to login to Fortnite before 8pm ET on December 15th (today). From the tweet Epic put out, it doesn't appear as though you need to play a game to receive the TIE Whisper glider, you just need to login.
Remember, there's also Fortnite Star Wars challenges to complete in order to receive three Star Wars cosmetics for free. Dataminers also managed to leak Kylo Ren and Zorii Bliss Fortnite skins that should be in the Fortnite Item Shop tonight.