The Fortnite Star Wars Risky Reels event has concluded. There are now Star Wars challenges and rewards available for players to complete.
Epic Games first announced the Fortnite Star Wars event at Risky Reels last week. A teaser trailer video was played on the screen at Risky Reels, and posters were plastered around the map.
The event has concluded, players have the chance to complete some Fortnite Star Wars challenges and receive some free rewards upon completing the challenges. In total, there's 5 staged challenges for players to complete.
Some of the challenges have stages, and once all stages are complete, you'll unlock the reward. Here's a look at all the Fortnite Star Wars challenges along with all the possible free cosmetic rewards you can unlock.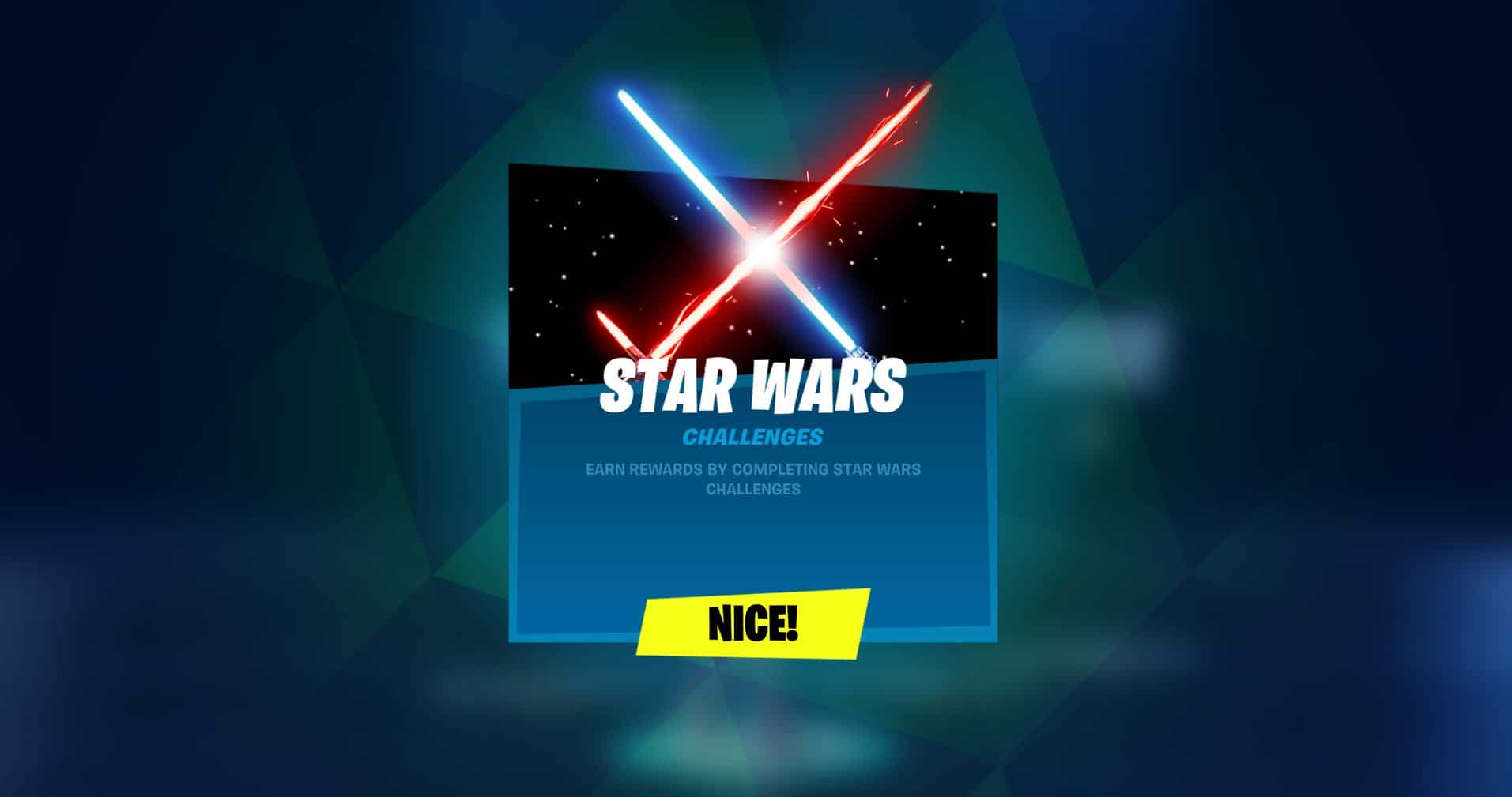 Fortnite Star Wars Challenges and Rewards
Challenges
As mentioned before, there's a total of 5 Fortnite Star Wars challenges to complete. Here's a list of every Star Wars challenge:
These challenges are all stages challenges. Click the highlighted challenges to view a guide on how to complete it.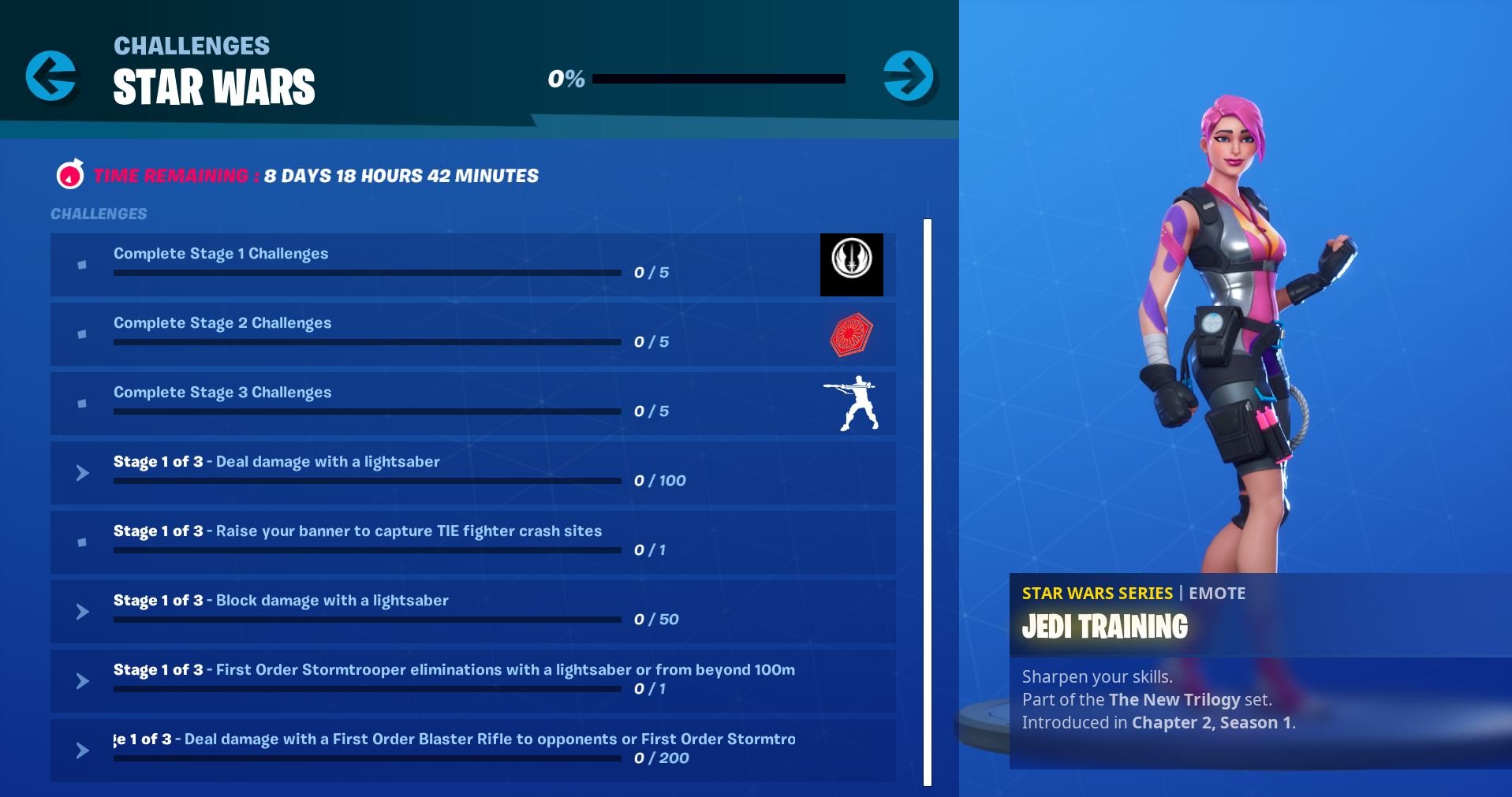 Rewards
Not only do players receive the free TIE Whisper Glider just by attending the event, Epic has been generous enough to offer players a chance to receive free Star Wars cosmetic rewards by completing the challenges found above. Here's a look at every free Star Wars challenge cosmetic reward:
Star Wars Banner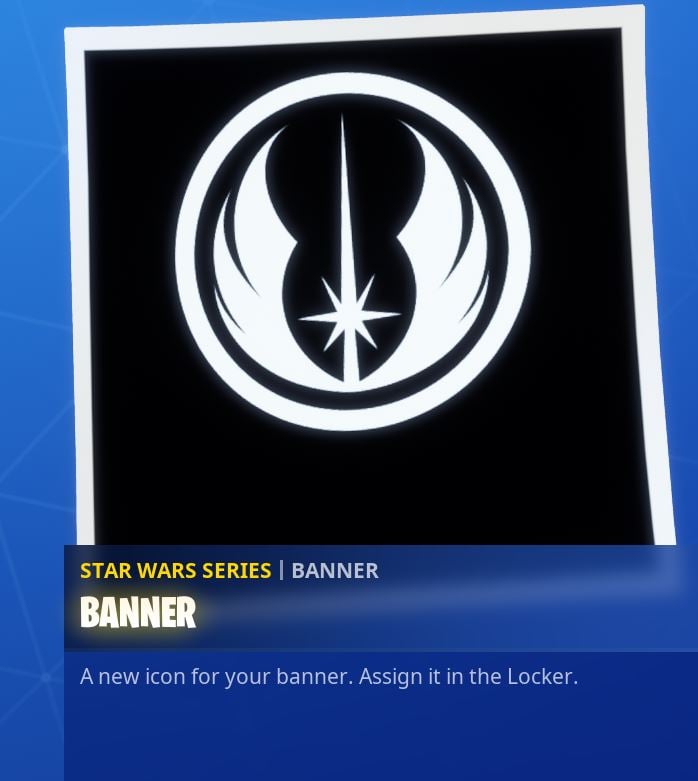 Fortnite First Order Back Bling
Fortnite Jedi Training Emote