Another day, another upcoming Fortnite collaboration got leaked. Expect a Wu-Tang x Fortnite collaboration soon.
Epic Games are known for the collaborations they've secured for Fortnite with new cosmetics being added to the game consistently. The season launched with Doctor Strange and The Prowler in the Battle Pass, and we've had more collaboration skins as the season has progressed.
On March 23rd, Mary Jane Watson and Chloe Kim Fortnite skin were released followed by two Assassins Creed outfits. Last week, a couple of Coachella cosmetics were released, and yesterday, Epic surprised the player base with the Moon Knight skin.
The Moon Knight set includes the outfit along with the Mr. Knight skin styles, Moon Knight's Cloak Back Bling, and the Crescent Darks Pickaxe. There's no information as to how long it'll be available, but we'd assume it'll be available for three days.
The new collaboration that's all but confirmed is Wu-Tang x Fortnite. Here's the information we know so far.
Wu-Tang Clan Fortnite Skins
In the latest Fortnite update, 20.20, there weren't any new skins added to the files that weren't decrypted. Epic encrypt skins that they don't want data miners to leak including cosmetics that are part of a collaboration.
For that reason, it was easy to come to the conclusion that there were several cosmetics added to the files that were for a couple of upcoming collaborations as well as the May crew skin.
Popular data miner, ShiinaBR, tweeted that one of the most influential hip-hop groups would be coming to Fortnite this week, however, there was no further information at the time.
More recently, it's been confirmed that the Wu-Tang Fortnite collaboration includes two outfits, two back blings, one pickaxe, and more. Both of the outfits will have at least two styles, and the Back Bling will be reactive to music.
The pickaxe apparently has a paint effect, and all of the cosmetics should be decrypted today or tomorrow. The Fortnite Wu-Tang collaboration was all but confirmed when the Wu-Tang Clan posted an image of the upcoming collaboration.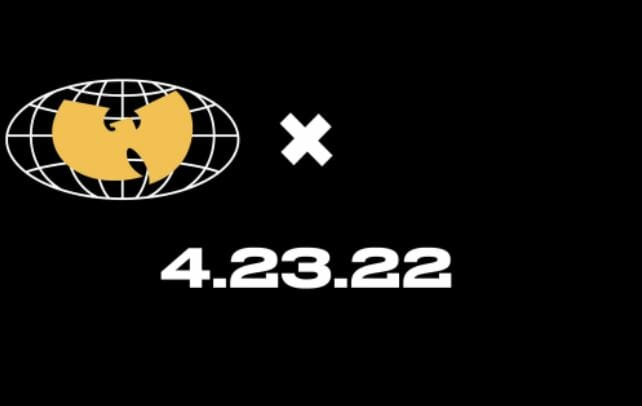 Fortnite x Wu-Tang Clan Cosmetics Release Date
The collaboration is set to go live when the item shop resets on April 23rd, 2022.