Players are getting a "you do not have permission to play" and checking epic services queue errors. (December 5th, 2021)
Although there was never an official release date and time for Fortnite chapter 3 season 1, data-miners revealed the servers would be back up today at 10 AM ET. Whilst that is true, there are some issues.
Epic Games purposely don't state when the Fortnite servers will be back up after an update, especially when it's a new season due to the amount of players that will try logging in and the same time leading to server issues.
We have Fortnite server issues now with players facing numerous issues and errors when trying to log in and experience the new chapter. Here are the current errors and how to fix them.
You do not have permission to play Fortnite
One of the errors which we've seen in the past is the you do not have permission to play. Unfortunately, there is no way to fix this error as this is the error that appears when the servers are under heavy load. For those worried, this does NOT mean you've been banned.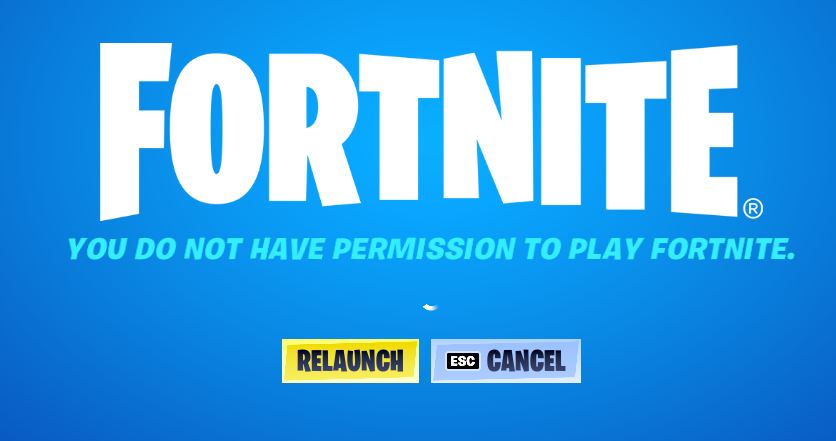 Checking Epic Services Queue
Other players that do not get the above error get text saying "checking Epic Services queue" which doesn't appear to leave. When it does, Fortnite will ask you to relaunch the game but players still won't be able to play as they'll run into other issues.
Fortnite Not Loading, Stuck on Drifting White Screen
The game is supposed to start and allow players to begin the next chapter, but the screen remains white with Drifting appearing in the bottom right corner. If you have this, do not close your game as it should load you in eventually.
Update: We've managed to get through and watch the cut scene, however, the screen goes black and it logs you out of Fortnite. It appears as though it might take some time for Epic to address and fix these issues.