Epic Games have confirmed the date for Fortnite chapter 2 season 6 along with a live event, the Zero Crisis Finale.
Fortnite Chapter 2 Season 5 launched in December and we've already had the five major updates of the season. This week, the last set of Fortnite weekly challenges and XP coins will be released. Players will have less than a week to complete them as the season will end near the start of next week.
In the last major Fortnite update, v15.50, data-miners and players alike expected an event at the end of the season. However, data-miners didn't find any new files pointing towards a season 5 live event, and the encrypted files aren't big enough to be an event.
However, Epic Games have just released a blog post stating that there will be a Zero Crisis Fortnite live event and have confirmed the end date of Fortnite chapter 2 season 5 along with the start date of Chapter 2 Season 6.
Fortnite Zero Crisis Finale Live Event
In the blog post, Epic Games stated that Fortnite chapter 2 season 6 will start on March 16th with "the explosive conclusion of the events of season 5". When players first launch into Fortnite Chapter 2 Season 6, you'll be able to play through the ending of Agent Jones' mission in the Zero Crisis Finale event.
The Zero Crisis Finale in Fortnite is a solo experience and players will be able to play through it whenever you first log into Fortnite when chapter 2 season 6 launches.
Players will also be able to watch the event only and Epic Games will be sharing more information regarding when and how you can watch the global premiere. They've also stated this is the most ambitious story cinematic they've done for Fortnite.
In the mean time, players need to spend their gold bars and they'll reset at the end of the season. The exotic weapons are hugely discounted, so get spending those Gold Bars before they go to waste.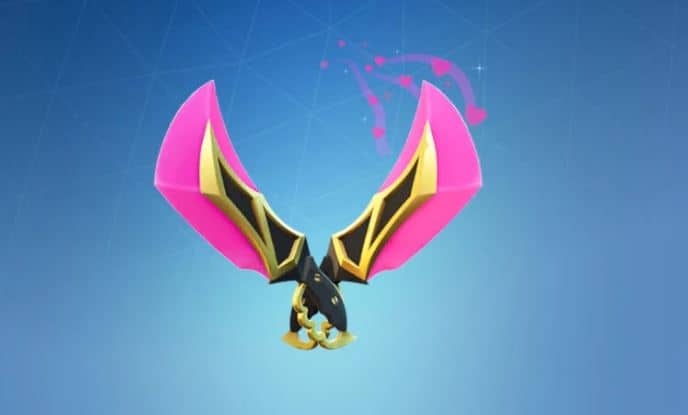 Epic have also reminded players that there's one a week left to finish your Beskar Quests and the Battle Pass as a whole. Also, if you complete any of Fishstick's or Lovely's Epic Quests, you'll get the Breathless Blades Pickaxe a few days after the launch of Fortnite Chapter 2 Season 6.