Epic Games have just announced that there will be new challenges for the Zone Wars LTM where players can earn more free cosmetics! Here is what you need to know.
Epic Games are always adding new content to Fortnite Battle Royale and introducing new Challenges for players to earn more free cosmetics. They have just announced that they will be introducing a new set of challenges for the Zone Wars LTM.
There are currently four different Zone Wars LTM islands that you can play today which are Vortex, Colosseum, Desert, and Downhill Rive. Here is how Epic have introduced the Zone Wars:
"The #FortniteZoneWars is on and it's your turn to join the fight. You will face off against friend and foe in quick rounds of intense head-to-head build battles as the storm quickly closes in."
Here is the official trailer for the Zone Wars LTM:
Here are the descriptions of the different Zone Wars Islands you can play:
A stimulation of the end-game scenario in Battle Royale with a condensed moving zone. Eliminate the competition as you avoid the Storm closing in. Randomized spawns and inventory keeps each round unique.
Zone Wars: Desert
Make your way through a small desert town to the final circle. A diverse set of weapons and mobility allows for unique gameplay and lots of replayability. Created by JotaPeGame.
Zone Wars: Colosseum
Become the ultimate gladiator in this Colosseum style island. An open style island demands quick building. Created by Jesgran.
Zone Wars: Downhill River
Stay out of the storm as you move downhill through a river in this original style Zone Wars island. Community launch pads and a consistent Storm path allows for familiarity after a few rounds. Created by Enigma.
Zone Wars: Vortex
This island puts a unique twist on the Zone Wars game with mountainous terrain to traverse. The elevation change from Zone to Zone. Created by Zeroyahero.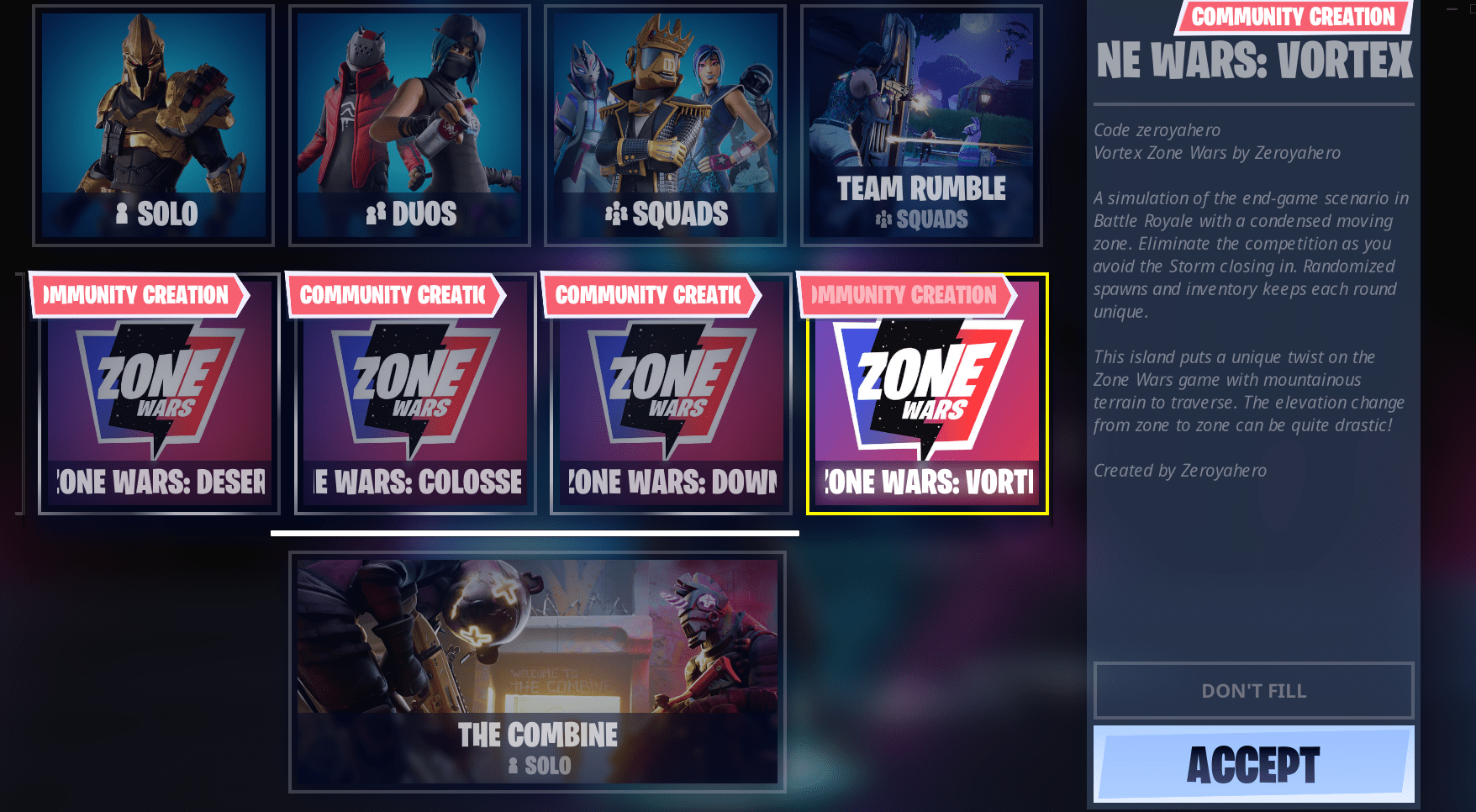 A new Zone Wars Bundle is currently available to purchase in the Fortnite Item Shop which contains 2 Skins, a Back Bling and Challenges for both Skins to unlock additional styles. Here are all of the names of the cosmetics in the Bundle:
Danger Zone Skin (Rare) -- Embrace danger
Hot Zone Skin (Rare) -- Turn up the heat
Starcrest Flux Back Bling (Rare) – Pure perfection.
Challenges for Danger Zone and Hot Zone Skins -- additional styles available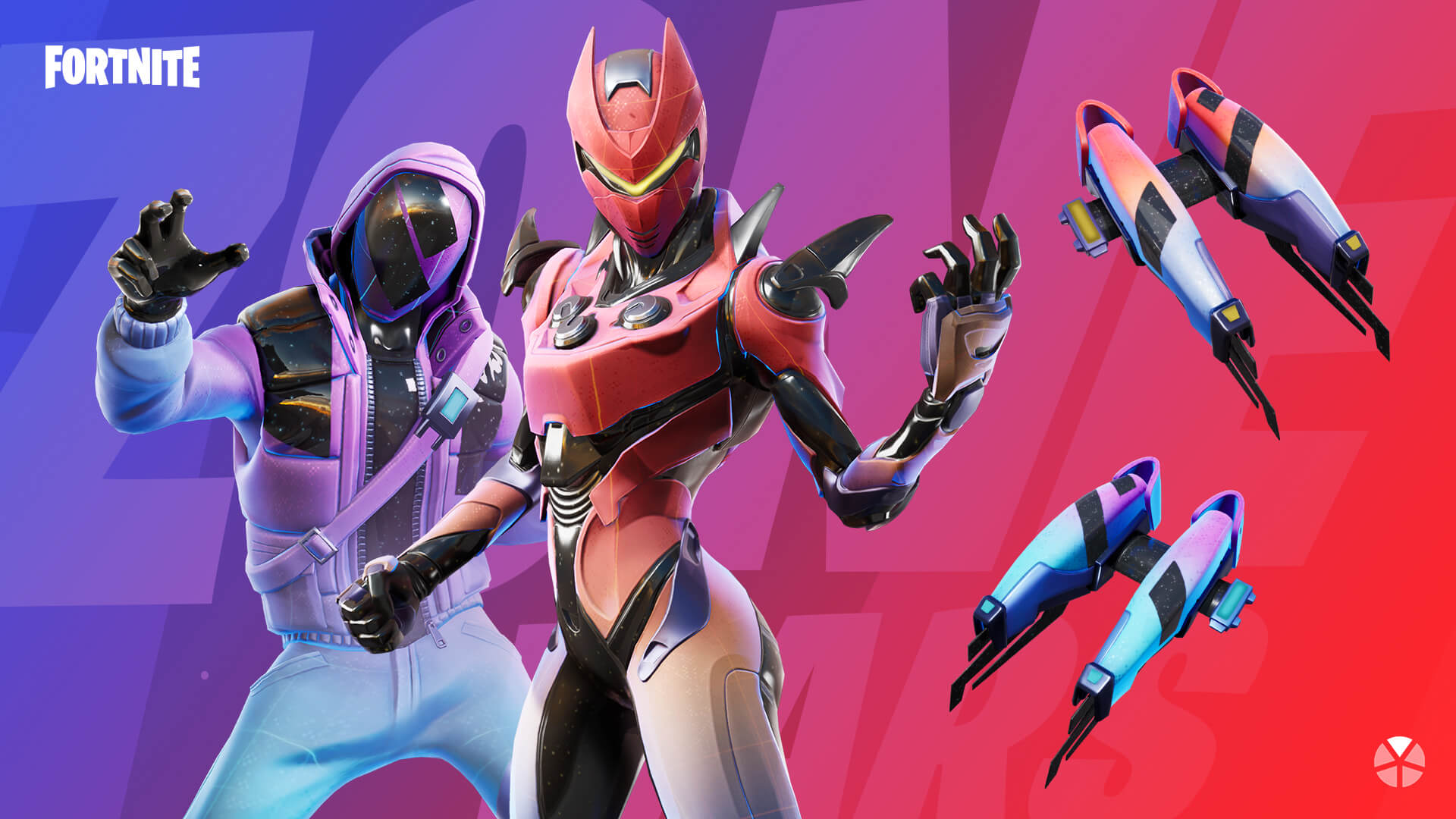 They have also announced that there will be new Zone Wars Challenges that will be available on September 28th at 8:00 AM Eastern Time until October 6th at 2:00 PM Eastern Time. You do not need to purchase the Zone Wars Bundle in order to have the challenges as they are available for everyone to complete. Here are all of the reward you can earn by completing the challenges: