UPDATE: Challenges are now available to complete!
There are four different parts to the Fortnitemares challenges, with part 1, 2 and 3 already available to complete. Although part 4 is not yet available and there's no specificed time when it'll be available, we know what the challenges for the final part will be thanks to TapohiFL
Fortnitemares Challenges Part 4
Destroy Elite Cube Monsters (10)
Damage Cube Fragments (2,500)
Deal damage to Cube Monsters in a single match (1,000)
Visit different Corrupted Areas in a single match (4)
Destroy Cube Fragments (3)
Complete Fortnitemares challenges (14)
The Part 4 challenges seem simple and easy to complete. Corrupted areas are easy to find and are marked on the map by a large purple area. Elite Cube Monsters are the monsters with the glowing body which are more rare compared to the other monsters, but the further you survive in the map, the more likely you'll see an Elite Cube Monster.
There's currently an issue with the "Complete Fortnitemares challenges" challenge, as the challenge is only counting the challenges you've completed after the release of part 4, preventing players from unlocking the Dark Engine glider as a reward. This will likely get fixed by Epic within the next couple of hours.
Upon completing all of the Fortnitemares challenges in part 4, essentially completing all the challenges, players will be rewarded with the Dark Engine Epic Glider. The rewards for completing the other parts of the challenge are the Fiery uncommon emote, the Deadfire uncommon spray, and the Virulent Flames Rare contrail. It's safe to assume that the rewards get better for every part of the challenges that are released.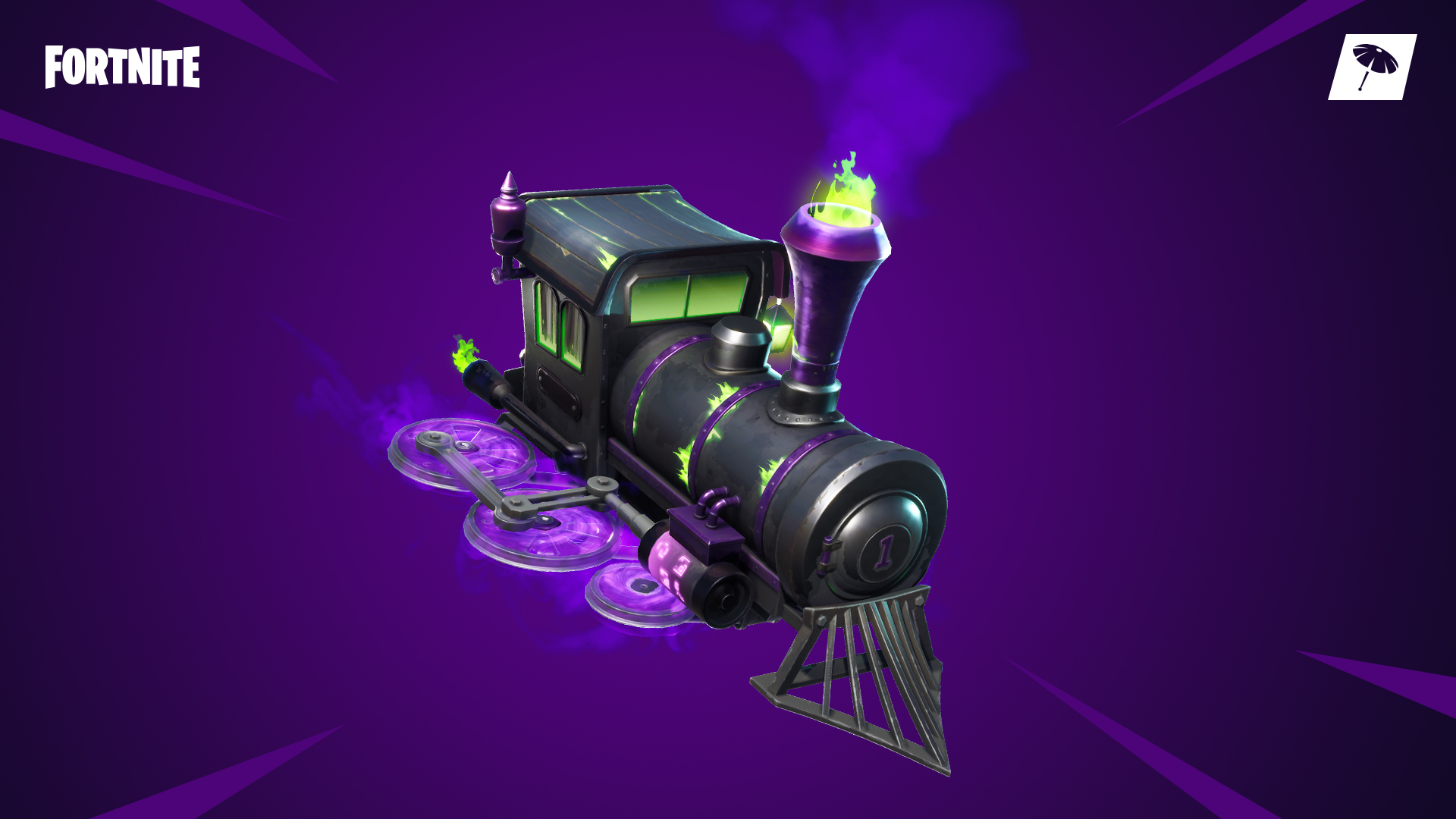 Fortnitemares Part 3 had a glitch for the "Visit …" stage challenges where players were rewarded with 350 Battle Stars combined for the second and third stage of the challenge. Epic Games fixed this glitch a couple hour after it was discovered on Reddit, but players who'd already completed the challenge and got the Battle Stars were able to keep them. Battle Stars still show as the reward for these stages of the challenge, however Epic have stated you'll get the XP reward as intended, but the visual reward of the challenges will be changed in an upcoming update which will likely drop tomorrow.
It's likely you'll have until the end of the Fortnitemares event to complete all 4 parts of the challenges. There's been no official word from Epic on how long players have, but it's likely we'll be informed as to when the cut off time is to complete the challenges. As always, we'll keep you updated with the latest.