Epic Games have announced the start and end date of the highly anticipated Fortnitemares event for both the Save the World and Battle Royale versions of the game.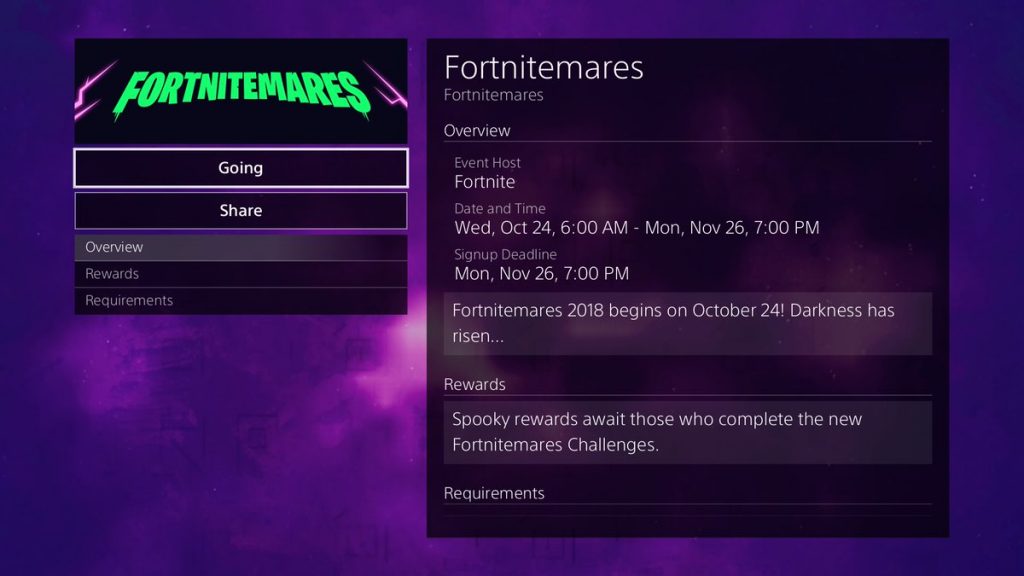 According to a Playstation event, the Fortnitemates event will begin Wednesday, 24th October and will end on Monday 26th November. There's not much information on the event apart from "Spooky rewards await those who complete new fortnitemates challenges". It's likely these challenges will be for both Save the World and Battle royale, with cosmetic rewards a possibility.
Epic have already teased us with the event, releasing 3 teasers to date with captions to get the players excited for the event.
"Costumes and dancing, Partner up, be wise. They could be friendly, Or a ghoul in disguise. #Fortnitemares"
"Tombstones quake, Keep your finger steady. The circle will close, Better be ready."
"Take the shot, If you have enough to last. The wind calls out, "Fill your chambers, fast."
It's likely then that we'll see a Fortnite update on Wednesday which will likely include new cosmetics in the game files amongst other changes to leak which we'll keep you updated on.