The names and rarities along with a rough release date for the new PlayStation Plus Celebration Pack have been revealed.
A new celebration pack for PlayStation Plus members was announced on Twitter by the official Greece PlayStation account two days ago.
The PlayStation Plus Celebration Pack is now available to download in New Zealand for free, and will be available worldwide tomorrow, 17th September. The pack includes a pickaxe, wrap, emote and a banner. Below you can see the list of cosmetic names:
Fortnite PlayStation Plus Celebration Pack – What's Included
Pneumatic Twin Pickaxe
Radiant Blue Wrap
Flail Emoji
1 Banner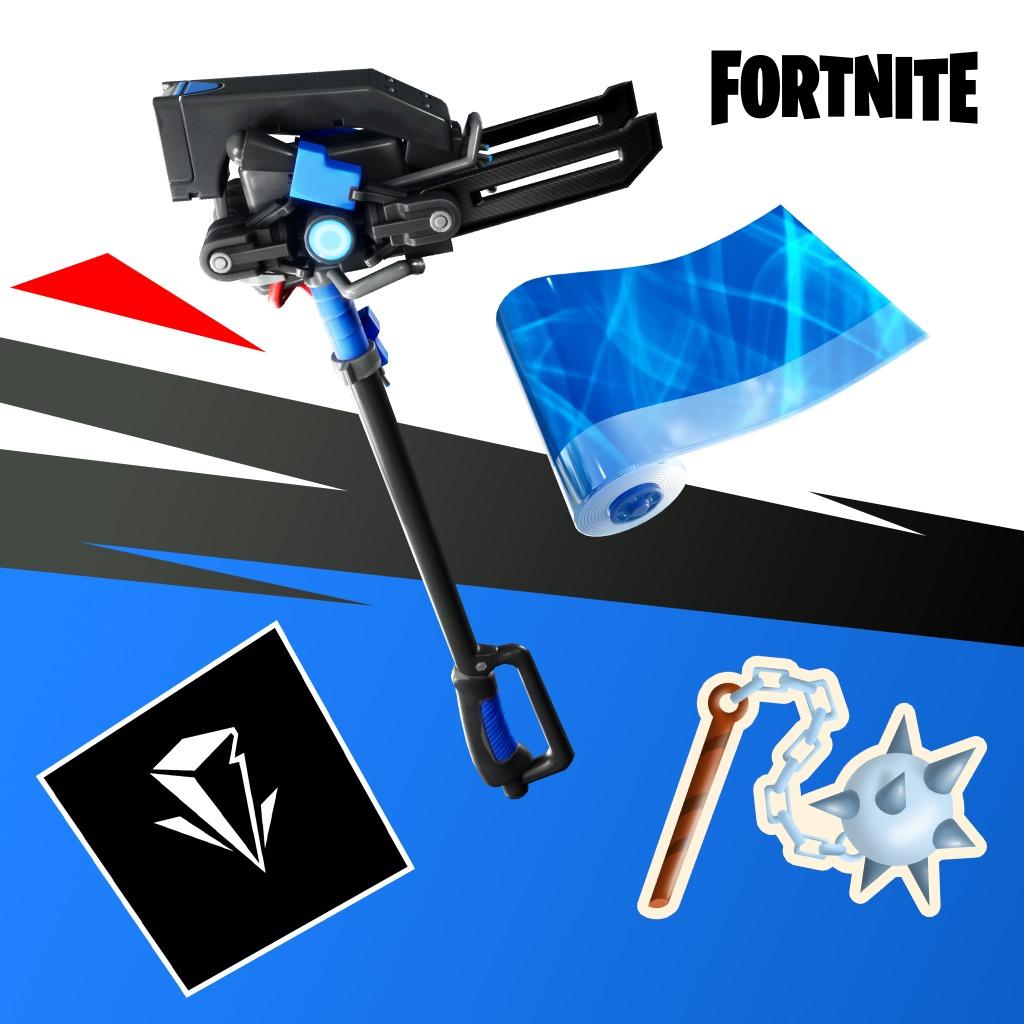 Two of the cosmetics that are available in the pack were recently decrypted. The Radiant Blue wrap is of Epic rarity whilst the Pneumatic Twin Pickaxe is of rare rarity with the descrption "Dual-pronged Pneumatic pickaxe".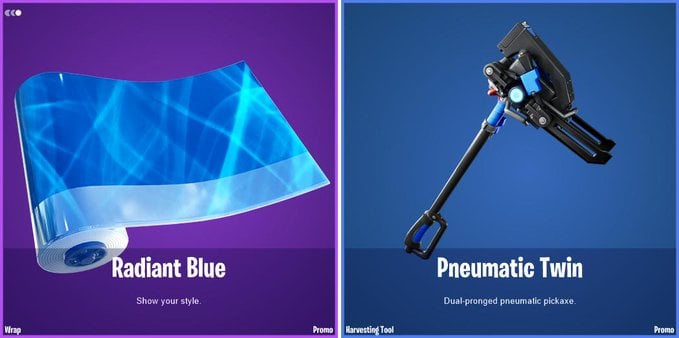 ShiinaBR, a popular dataminer, has posted an in-game showcase of both the Pneumatic Twin Pickaxe along with showcasing the Radiant Blue Wrap on different items, both of which can be viewed in the video below:
In-Game showcase of the new PS+ Pack:

– "Pneumatic Twin" Pickaxe
– "Radiant Blue" Wrap pic.twitter.com/dcWvbHO5Sh

— ShiinaBR – Fortnite Leaks (@ShiinaBR) September 16, 2019
PS Plus Celebration Pack Release Date
The PlayStation Celebration Pack releases worldwide on tomorrow, 17th September. The pack is currently available to download in Australia and New Zealand. There's no information as to when or if this will ever leave the PlayStation Store.