Epic Games are compensating players who own the Marshmello Fortnite skin with a free Marshmello loading screen.
Epic Games are providing a free gift as compensation for players who own the Marshmello Fortnite skin. The skin was disabled last week due to an issue with the cosmetics on mobile devices.
The Marshmello skin is of Epic rarity and costs 1,500 V-Bucks with the following description, "Start the Party". The cosmetic was first available in the Item Shop on February 1st, 2019 and was last available on February 3rd. The cosmetic was released a day prior to the Marshmello event/concert taking place.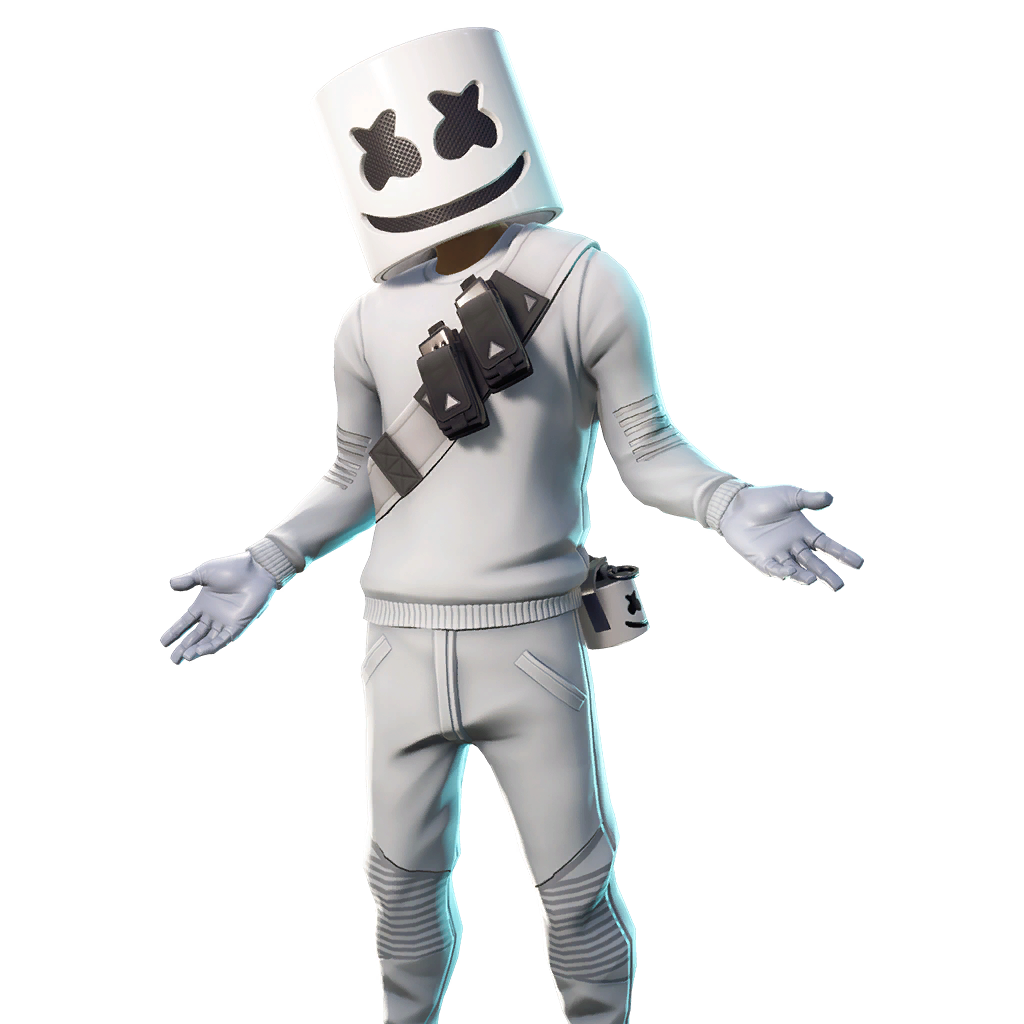 During the build up to the event, Showtime challenges were available to complete that would reward players with Marshmello cosmetics including the Marshy Smasher pickaxe. A Marsh Walk emote was available in the item shop for 500 V-Bucks.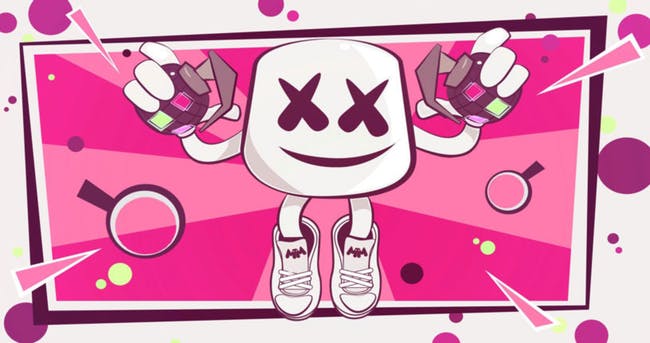 In a tweet by the official Fortnite Twitter account, Epic Games stated that the Marshmello outfit was disabled on the mobile platform while they investigated an issue, and that they'll provide updates as they become available. In another tweet on February 20th, Epic stated it will be disabled for another week and will be re-enabled in next weeks patch.
The Outfit has been enabled, and Epic Games are providing a free gift as compensation for the outfit being disabled, a free loading screen. The loading screen is uncommon with the description reading, "Poster art for the Showtime event".
In order to obtain the Marshmello loading screen, players simply need to log-in and they'll receive the following message:
"Due to the issues last week with the Marshmello Outfit, we're granting you a special loading screen from the event. Thanks for your patience!".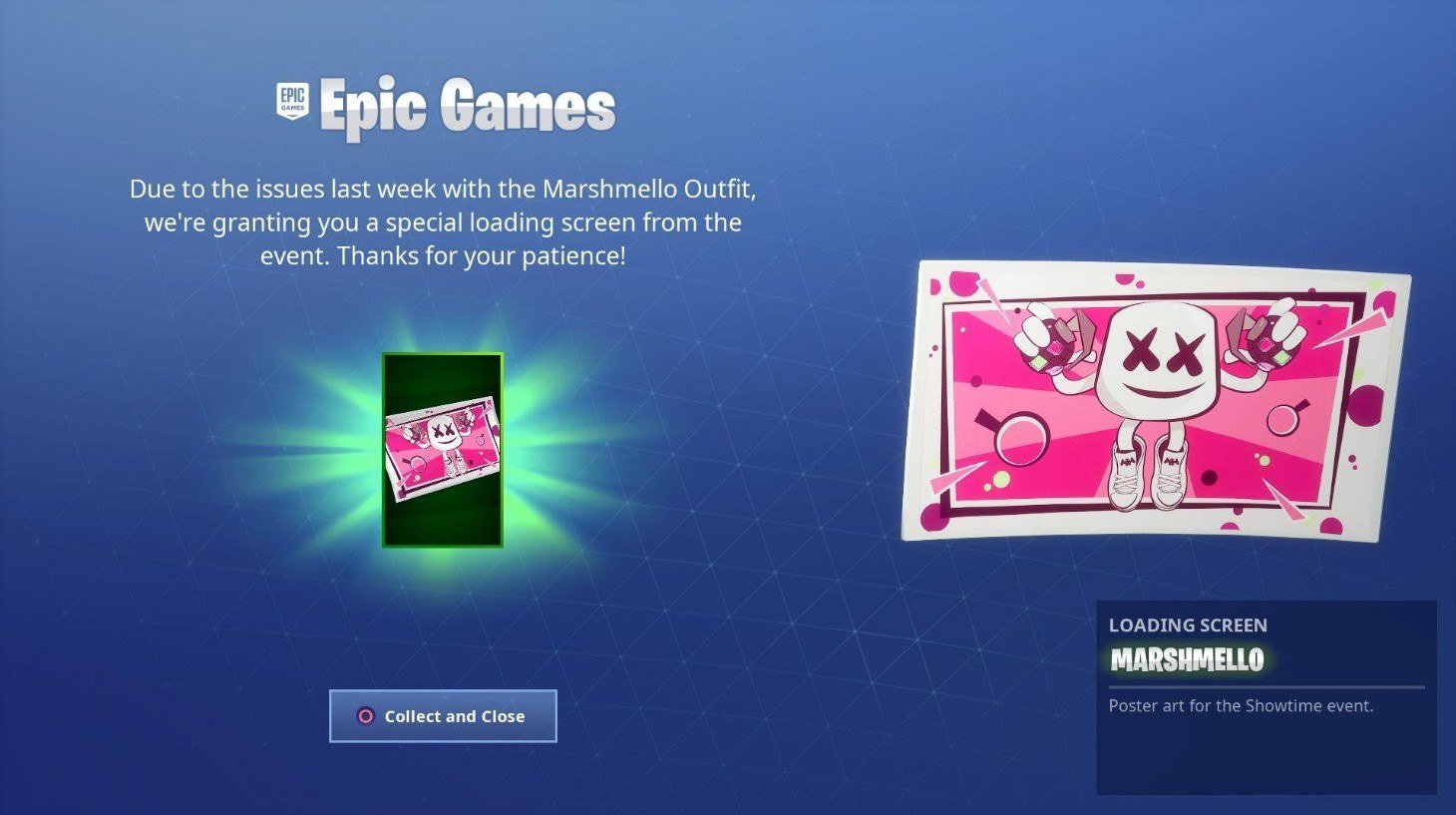 Only players who have the Marshmello skin in the locker can receive the loading screen, even if they aren't mobile players.
A large majority of Fortnite players desire rare cosmetic items, and this loading screen will definitely be a rare cosmetic, which should go down well with the community.