Here's everything you need to know about the Galaxy Cup including information about the Galaxy Scout skin and Galaxy wrap.
There's been a number of different exclusive Fortnite cosmetics, but most players can agree that Samsung Galaxy owners have the best of the bunch. We've seen galaxy owners have the chance of getting the iKONIK skin, the original galaxy skin, and most recently, the glow skin.
We made a post regarding the Galaxy Cup tournament and the reward players can get from it including the Galaxy Scout Fortnite skin. However, more information has now emerged regarding the Galaxy Cup, the Galaxy Scout skin, and a Galaxy wrap that'll be available.
Fortnite Galaxy Cup
The Fortnite Galaxy Cup tournament will open for players to register today. The cup will run from July 25th to July 26th.
Eligible devices
Any Android phone that supports Fortnite will be able to enter the Galaxy Cup and have the chance of winning the Galaxy skin and wrap.
How to enter
In order to enter, you'll need to have Two-Factor Authentication on your account along with other sets of rules which you can read here.
Galaxy Scout Skin and Galaxy Wrap
Top-performing players each day during the cup will have the chance to win the Galaxy Scout Fortnite skin. Every player that participates in a minimum of five games will also be awarded with the Galaxy Wrap. Here's how the daily regional winners are selected:
Europe: Top 10,000
NA-East: Top 7,500
NA-West: Top 2,500
Latin America: Top 2,500
Asia: Top 1,250
Middle East: Top 1,250
Oceania: Top 1,250
Here's a HD look at the skin: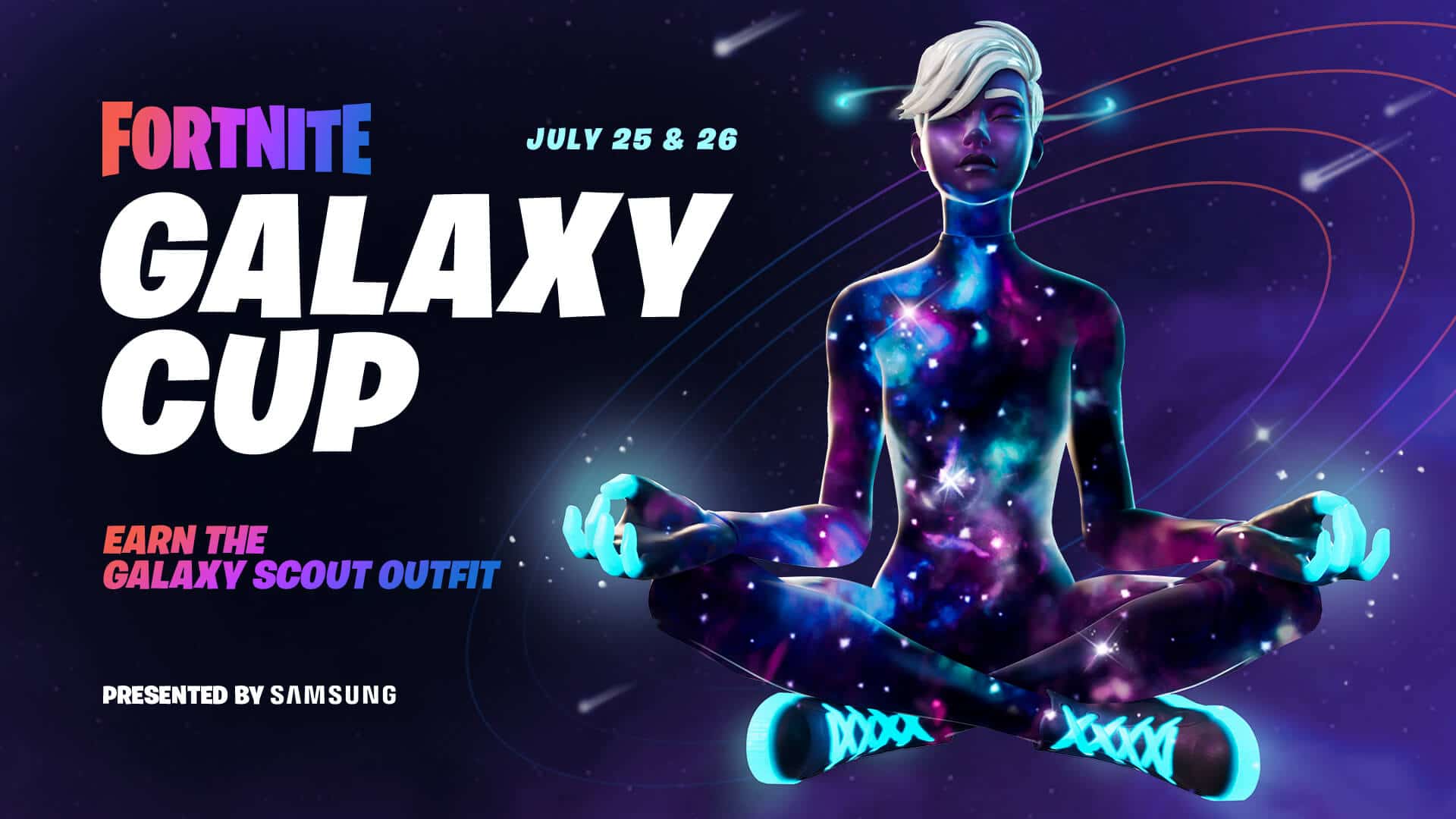 The best part of this news for those that want the skin is that both the Galaxy Scout Fortnite skin and the Galaxy wrap will be available to purchase in the item shop at a later date.
There's no mention of when exactly it'll be available, but I'm sure many will be happy to hear it'll be purchasable from the shop. You'll likely be looking at a 2,000 V-Bucks price tag on the skin, but we'll keep you updated with any of the news regarding the prices and any other information.