Are you looking to get your hands on the new Grappler Bow in Fortnite? Here's where the spawn location is for Lara Croft in Fortnite.
In the last major Fortnite update last week, v16.20, Epic Games added in a couple of new Fortnite weapons and items into the game. However, not all of them were available when the servers were back up for maintenance in preparation for the update.
One of the weapons that was added in the v16.20 update but wasn't available once the servers were up is the Grappler Bow. The Fortnite Grappler Bow has the following description "long range grappling device that also deals damage".
Here's a look at the bow: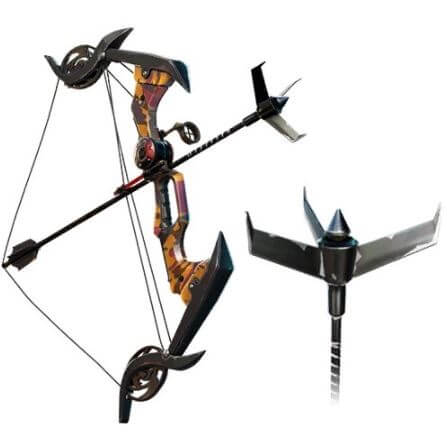 It looks as though players are having a fun time using the bow with popular content creators including Nick Eh 30 using the new weapon to embarrass opponents on his way to a Victory Royale. You may be wondering the location of where to get the Grappler Bow in Fortnite, and here's everything you need to know.
Grappler Bow Fortnite Location
Unlike most weapons in Fortnite chapter 2 season 6, you can't find this weapon as floor loot or by crafting it with the new system. It's an Exotic weapon which means you'll need to purchase it using your saved up gold from the Lara Croft NPC.
It'll cost you 500 gold and the Fortnite Grappler Bow deals 89 damage when hitting an opponent and has a headshot multiplier of 2.5 and uses arrows as it's ammunition. In order to shoot this bow up to the optimal distance you'll need to charge up the bow.
Where is Lara Croft in Fortnite?
If you want to get your hands on this new weapon, you'll need to know the spawn location of Lara Croft as she's the only NPC that'll sell this highly sought-after weapon.
The Fortnite location of Lara Croft is where you'd expect, in the jungle. You'll find Lara Croft spawn in Stealthy Stronghold. Here's where you'll find her:
Interact with Lara Croft and you'll see the option to get the Grappler Bow for 500 gold as shown in the image below.