Fortnite have just updated the News Feed on Fortnite Battle Royale about a release of a new weapon: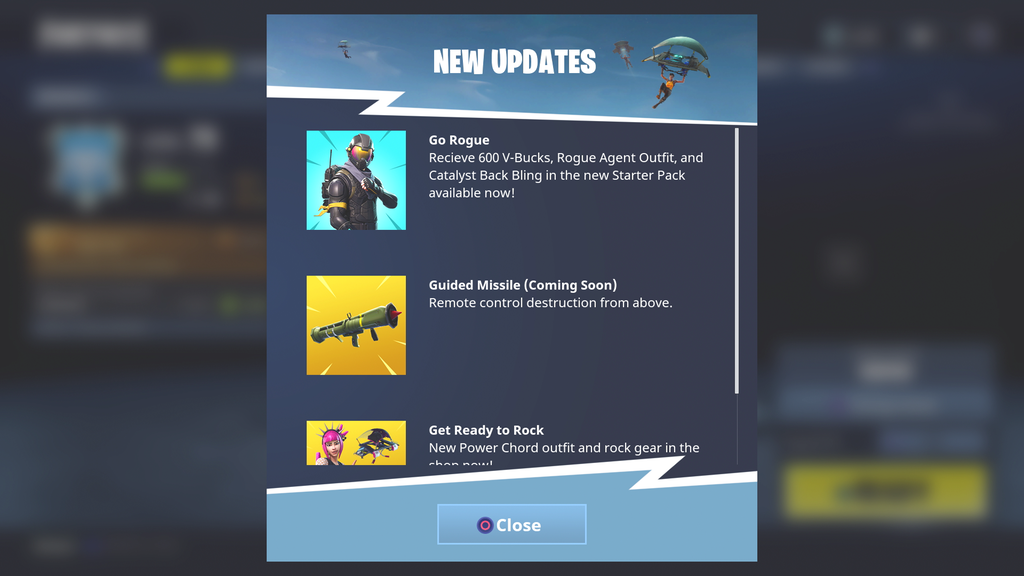 Guided Missile: Remote control destruction from above.
This will most likely only come in the Legendary rarity and will cause damage to enemies from afar. It will be interesting to see how enemies will be located with this weapon.