Here's all you need to know regarding today's Hearts Wild Fortnite cup including the start time, scoring system, rewards, and more.
Fortnite players were expecting a new major update this week with Valentine's day this weekend. However, Epic Games announced this years Valentine's day event, called Hearts Wild, yesterday in a blog post. The rewards were leaked by data-miners in the last major update, but there weren't any challenges, so players assumed an update was on it's way.
However, the rewards are earned through the Hearts Wild Community Team Battles with more information on the way later today. In the blog post announced the Hearts Wild Fortnite Valentine's day event for 2021, they also announced a brand new cup, the Hearts Wild Cup.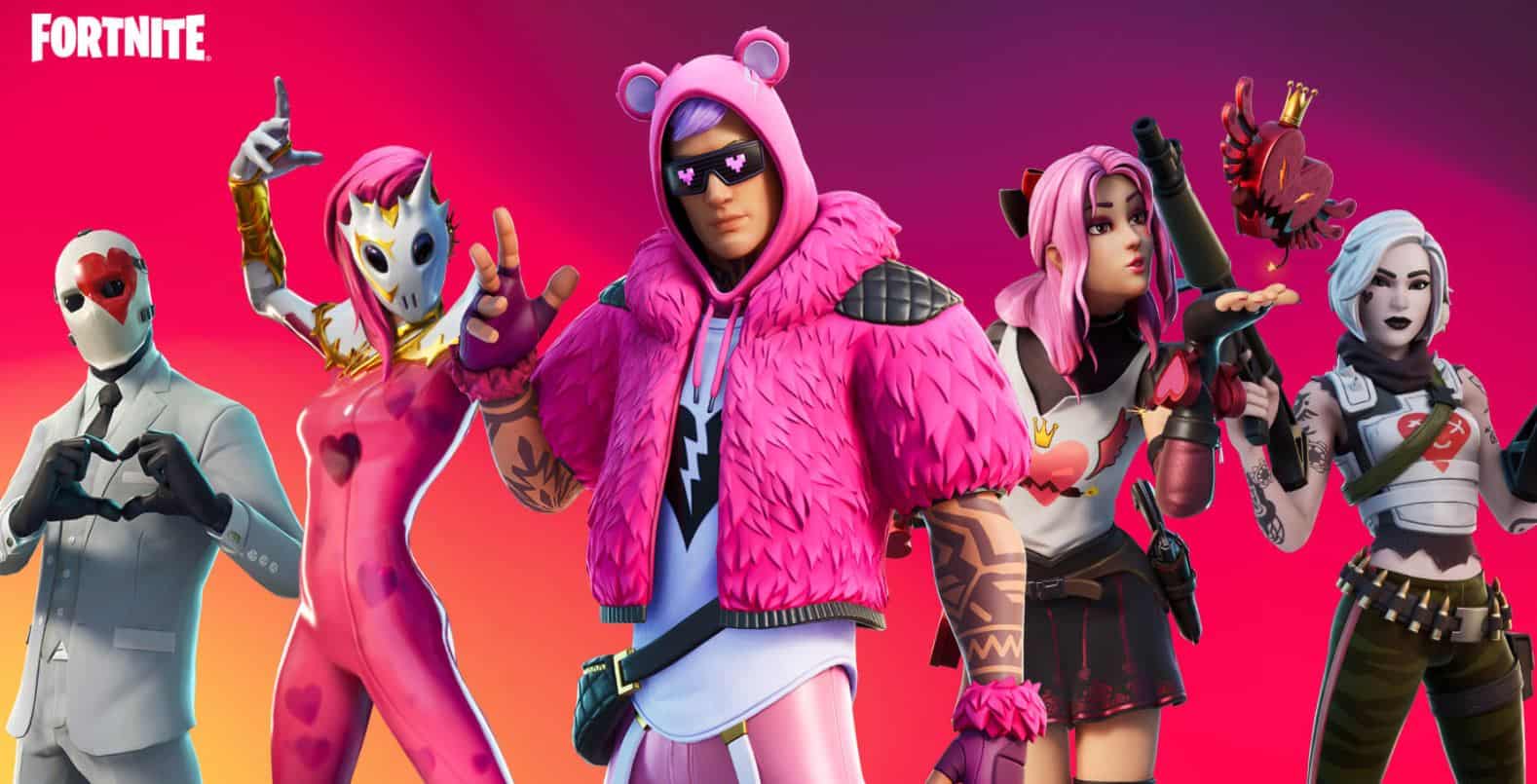 Here's all you need to know about the Hearts Wild Fortnite cup tournament.
Hearts Wild Cup Fortnite Start Time
Here are the start times for the Hearts Wild cup for the UK, EU, as well as America:
UK: 5 PM GMT EU: 6 PM CET
NA East: 6 PM ET
NA West: 6 PM PT
Scoring System
Players have to have an account level at 30 or above and have 2FA enabled in order to participate. The Hearts Wild Fortnite cup will be played in the Duos game mode and players have three hours to complete ten matches in order to earn points.
Each elimination will provide players with one point while a Victory Royale will provide an additional six points. Here's the full breakdown:
Victory Royale: 42 Points
2nd: 36 Points
3rd: 32 Points
4th: 30 Points
5th: 29 Points
6th: 28 Points
7th: 27 Points
8th: 26 Points
9th: 25 Points
10th: 24 Points
11th: 23 Points
12th: 22 Points
13th: 21 Points
14th: 20 Points
15th: 19 Points
16th: 18 Points
17th: 17 Points
18th: 16 Points
19th: 15 Points
20th: 14 Points
21st: 13 Points
22nd: 12 Points
23rd: 11 Points
24th: 10 Points
25th-29th: 9 Points
30th-34th: 6 Points
35th-39th: 3 Points
40th-44th: 2 Points
45th-50th: 1 Point
How To Get The Free Lovely Fortnite Valentine's Day Skin
There's no specific amount of points a player needs to accumulate in order to get the free Fortnite Lovely skin. You'll need to place in the top 1,750 in the EU, top 875 in NA East, and top 250 in NA West. Players will receive the Lovely Fortnite skin along with the back bling.