The 14 Days of Fortnite Event are now live, however some players are not aware of how long they have to complete the challenges.
Epic Games had announced the 14 Days of Fortnite Event, where a new challenge will be unlocked every day and players can earn rewards for completing the challenge. There is only one challenge unlocked per day, but players do not necessarily have to complete the challenges on the same day if they are not able to. The challenges can be completed whilst the event is still active, but when will the event end?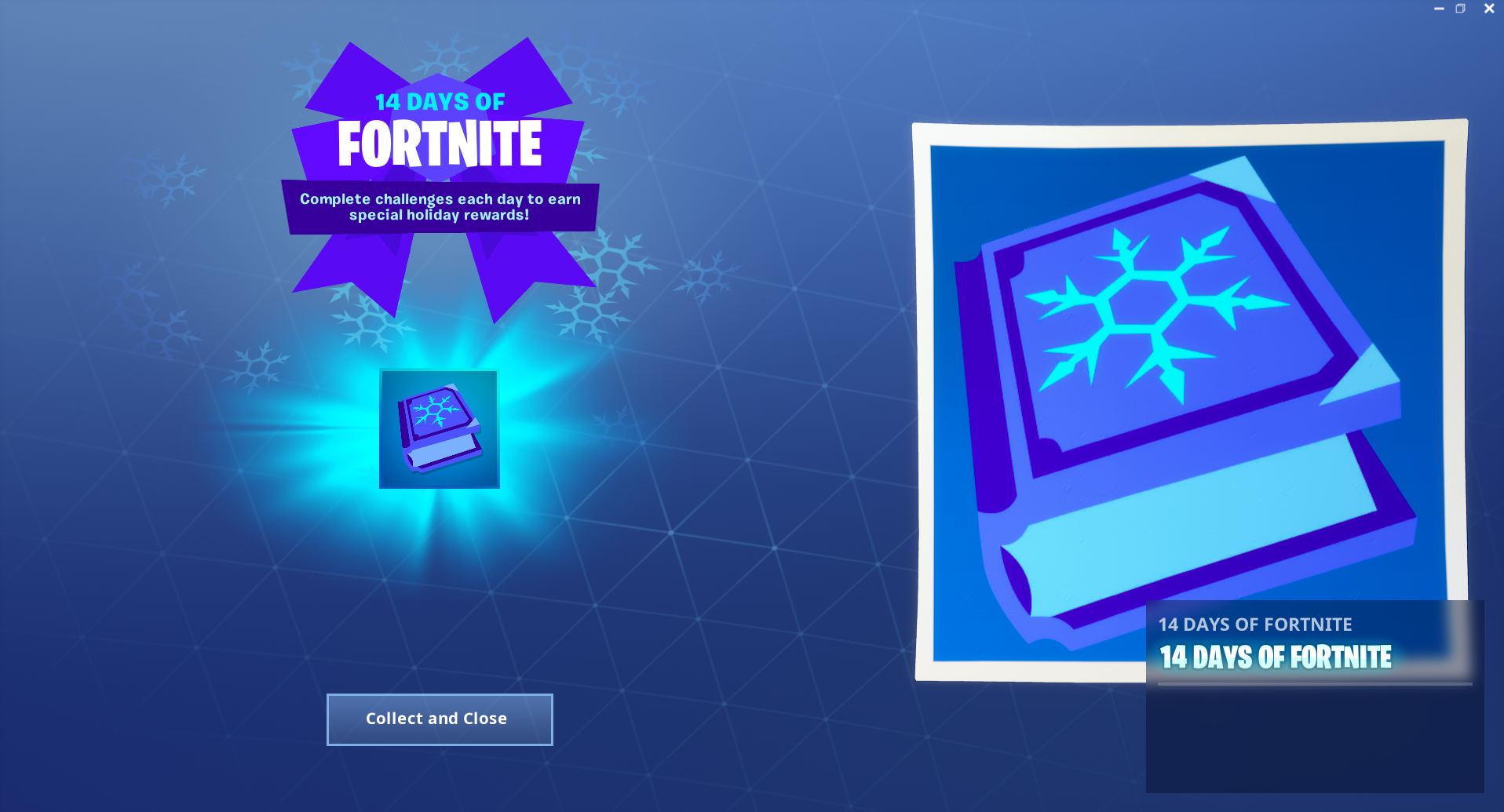 At the time of writing, we are currently on the fourth day of the 14 Days of Fortnite Event, which means that four challenges have been revealed and there are four rewards that players can earn. These can be seen below: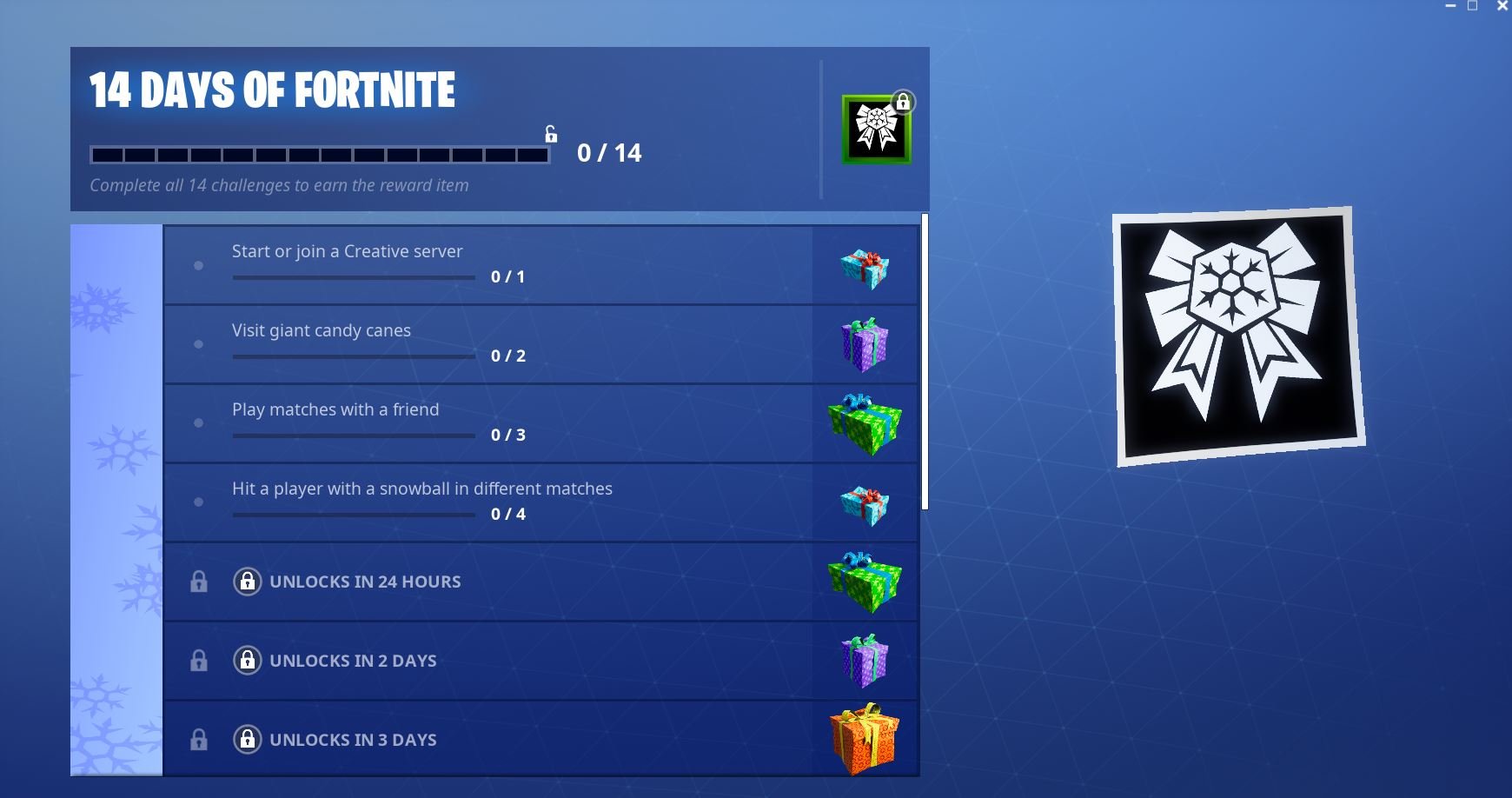 There are some players that are not able to complete all the challenges on the day of release, but Epic have announced that the challenges will still be available to complete after the 14 days.
Epic employee spazinski had posted the following comment on Reddit:
"Yes, they can be complete later, while 14 Days Of Fortnite is active. Each day during this period a new challenge unlocks, along with its specific reward. Once all 14 days worth of challenges have been unlocked, there will still be a few days to complete them before they go away (IIRC they expire on either the 3rd or 4th of January)."
Looks like there will be plenty of time to complete the challenges, but make sure you complete them within the time-frame, as you will not be able to obtain these rewards after the event.
We will keep you updated if anything changes and you can view all the information about the 14 Days of Fortnite Event here.