Here's the location of the highest mountain in Fortnite to Summit for one of the Alter Ego Fortnite challenges.
In previous seasons of Fortnite, players have been able to unlock different styles or variants of Battle Pass skins by gaining a certain amount of season XP. However, this season, Epic have changed up the levelling system along with how players can unlock the styles for the Battle Pass skins.
Enter Alter Ego challenges. These challenges will allow players to unlock the styles for the Battle Pass skins. In order to do so, players will need to complete three staged challenges for each skin.
These stages include getting to a certain level in Fortnite Chapter 2 Season 1, completing a certain number of missions fully, and then doing a challenge in game whilst wearing the skin you want to unlock the new skin style for.
In order to unlock the Hazard Style for the Journey skin, players will need to Summit the highest mountain wearing the Journey outfit. We've located the location below.
Where is the highest mountain to summit in Fortnite?
Before beginning to complete this challenge, remember to use the Journey outfit or else the challenge will not count as completed. The highest mountain to summit in Fortnite is towards the south side of the map.
Head south of Lazy Lake and get to the snowy mountain that's east of the water and bridge. You'll find an orange flag once you summit the highest mountain and you'll have complete the challenge.
Here's the location of the highest mountain: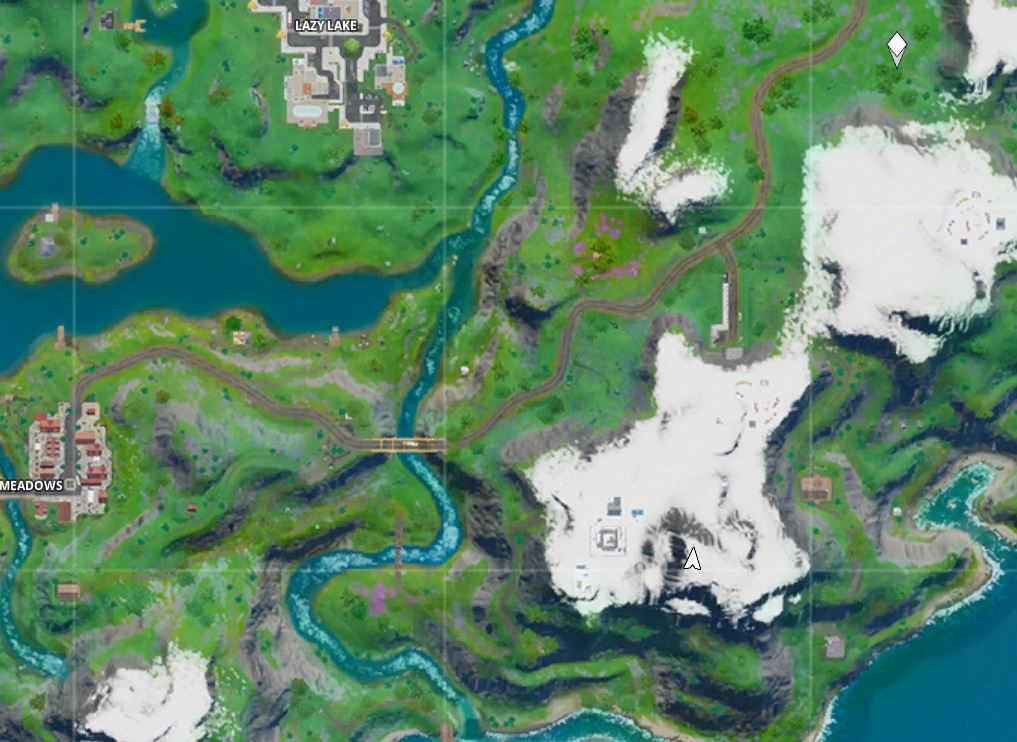 Here's what the flag looks like: