Here is a guide on how to solve the puzzle on the doors you can see in various different places in Hogwarts Legacy.
Hogwarts Legacy is now available for players today (7th February, 2023) for those who have purchased the Deluxe version of the game. The map is quite big and you can explore different areas of the castle.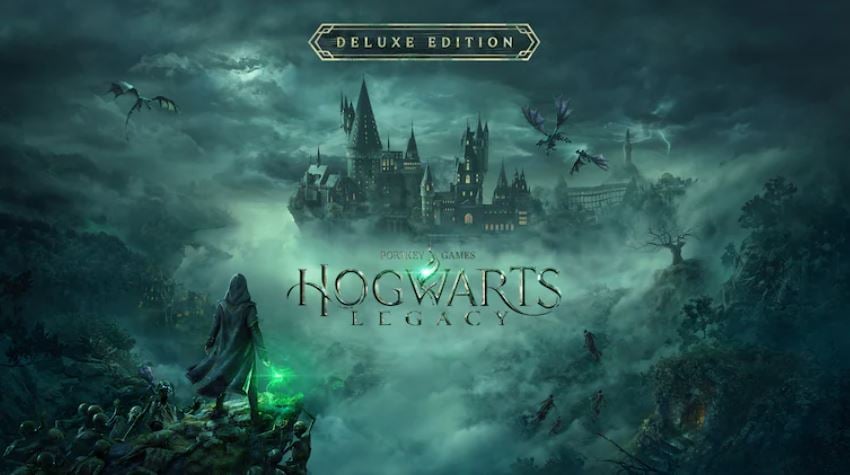 There are quite a few places that are locked and require a higher level for you to be able to unlock them. There is an easier way to travel between different locations of the castle and that is by uncovering Floo Flame locations, which you can use travel to other locations you have found.
Whilst exploring the castle, you will notice that there are some doors in which you will need to solve the puzzle to open. There is a small room behind these doors where you will find different items to collect. This article will show you what you need to do to open these doors.
Hogwarts Legacy Door Puzzle Solution
As previously mentioned, there are many different doors around the castle you will need to solve the puzzle in order to open. You can interact with these doors to reveal the math puzzle in the glass.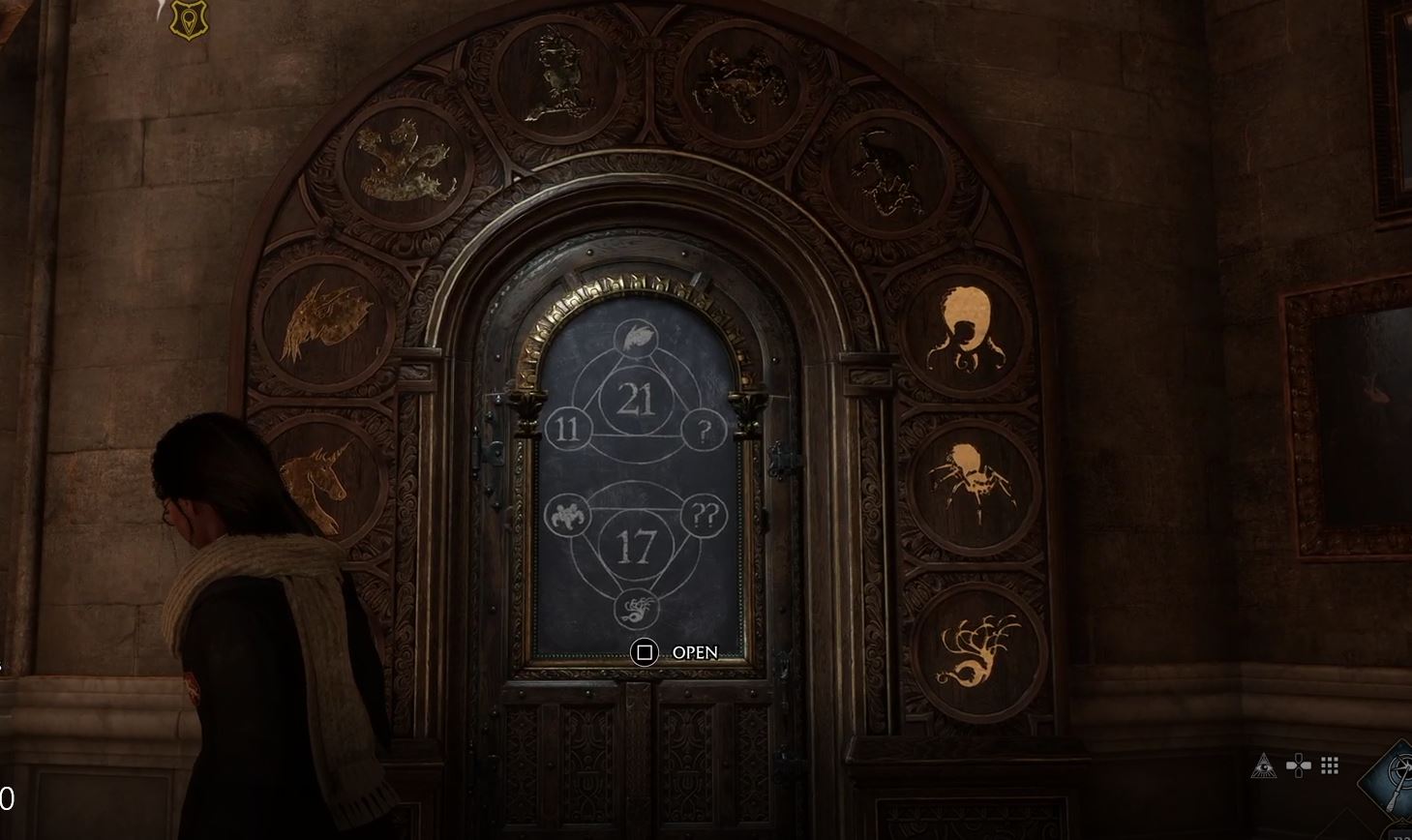 There is a number in the middle of the triangle and this number will be the answer of three smaller triangle on the outside. You are given one of the numbers and a symbol of an animal in the other triangle.
These animals have numbers assigned to them and there is a piece of paper you can find on the top floor of the annex of the library which shows the creatures and the numbers assigned to them. Here is what they are:
Owl – 0
Unicorn – 1
Dragon – 2
Hydra – 3
Demiguise – 4
Quintaped – 5
Salamander – 6
Octopus – 7
Spider – 8
Snake – 9
Around the door frame, you will see the animals in order of the number they correspond to, so you do not necessarily need the paper. On the left of the door, you should see a question mark, which you can interact with (roll) to get the right animal for the first puzzle.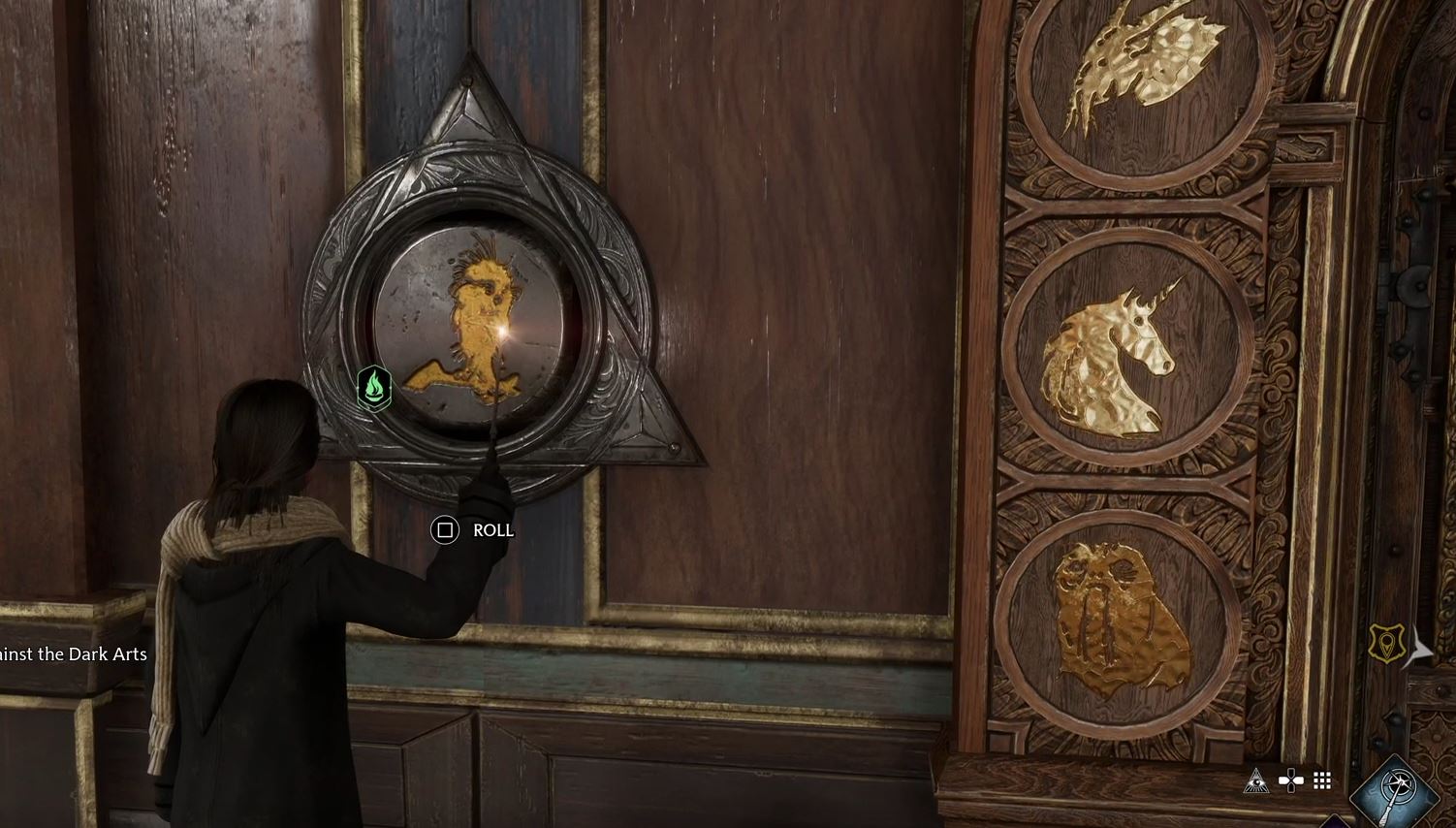 On the right, there will be another one you need to change so that it solves the bottom puzzle, which has two question marks. You will then need to interact with the door to open it.