Reality Saplings and Seeds are new to Fortnite in Chapter 3 Season 3. Here's where you can get Reality Saplings along with how Reality Seeds work in the new season.
There are many changes that have been made to Fortnite Battle Royale in Chapter 3, Season 3, especially changes that have been made to the map and new items being introduced. One of the items that have been added in Fortnite Chapter 3, Season 3 are Reality Seeds and Saplings that are grown from these seeds.
These Reality Seeds and Saplings can prove to be a very useful item for your to keep and we will let you know where you can find them and how they work in this post.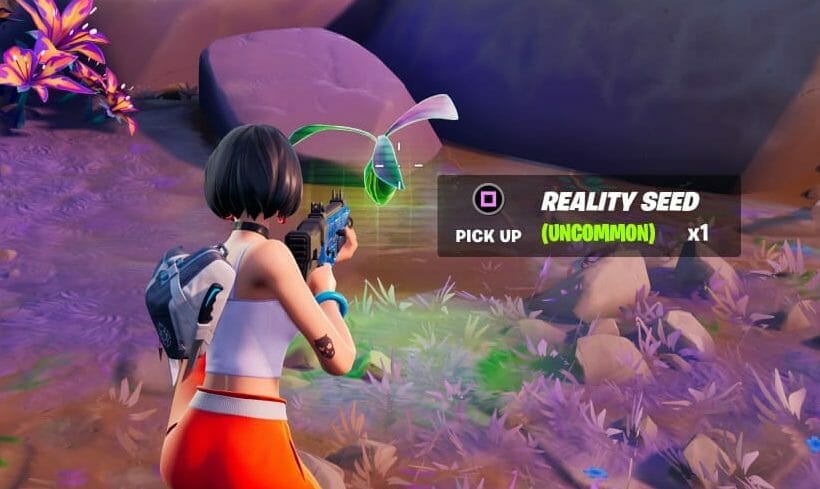 What do the Reality Saplings and Seeds do?
First, you will need to find Reality Seeds in order for you to plant your Sapling and the places you can get them in are in Reality Falls POI or in the location that is just east of Rave Cave. Here you will find a big seed pot, which is location on the roots of the tree. Here is what it looks like: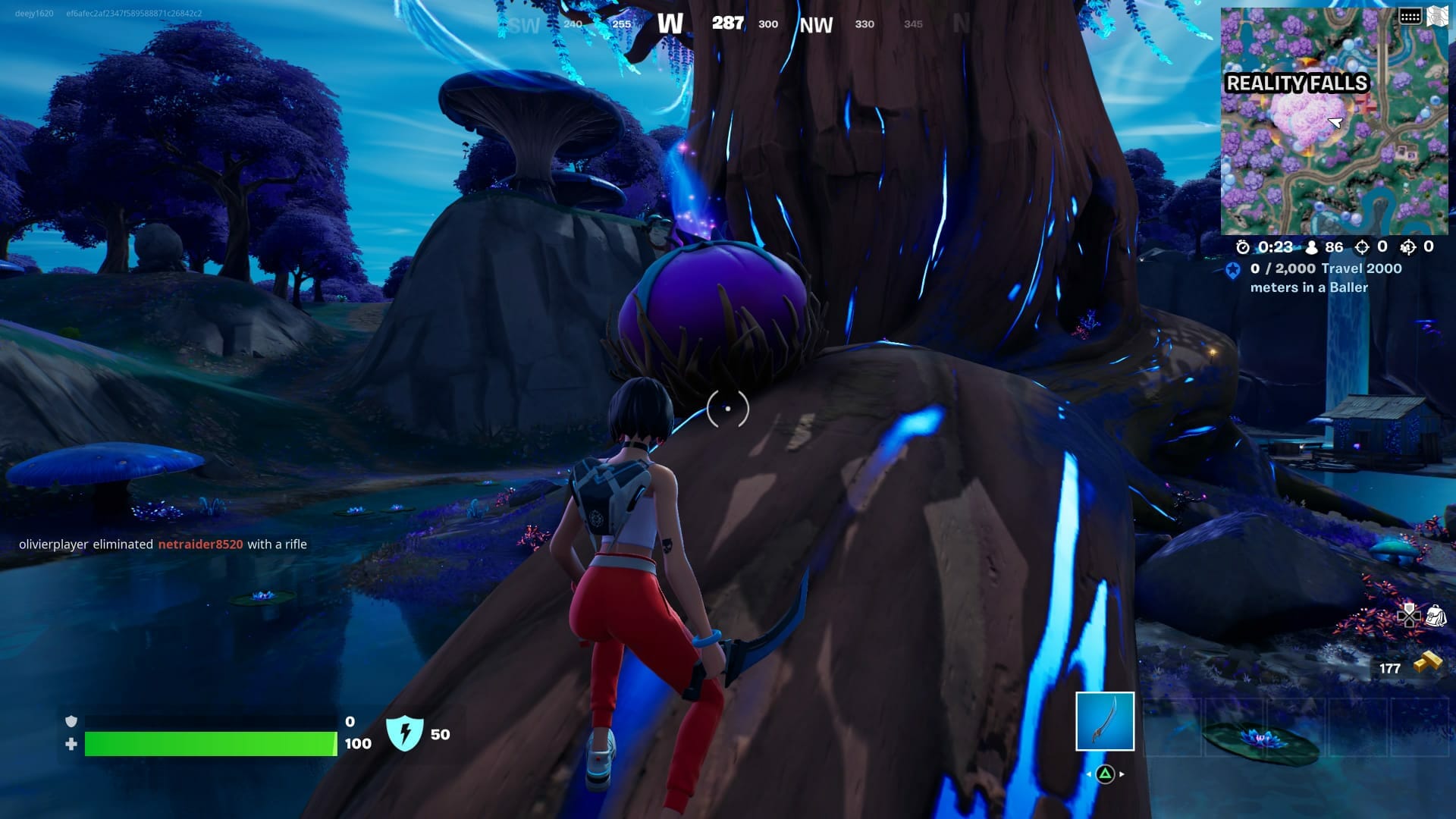 In order to release the Reality Seeds, you need to destroy the pod, which just takes a couple of hits with the pickaxe and once it has been destroyed, it will release three Reality Seeds. This seeds can be collected and placed in your inventory, where you will then be able to throw them to make the Reality Sapling.
You will know where you can place the Sapling as there will be a blue hologram to show you where you can plant it and if it's red, it cannot be planted in that spot. If you do try planting it when it is red, it will simply throw the Reality Seed on the floor and you can pick it up again.
Once you have thrown your Sapling, you will be notice there are three mushrooms you can gather or consume straight away, which is great for getting shields straight away!
The Sapling is yours for you to use in different matches and it will be in the same position, providing you do not kill it. You will need to nurture your plant, so you can reap better benefits from the plant. You will be able to grow fruits on the Sapling and the better care you take of the it, the higher the rarity of the plant.
When you pick the fruit from the Reality Sapling, you will be given weapons of that rarity and other loot such as heals and ammo. This will help you early on in a game if you can land at your Sapling as you can get great loot very early on. You will need to tend to your plant though in the form of weeding, which helps it to flourish and grow.
If you check the menu, it will show you the status of you Sapling and lets you know the rarity of the fruit you have, if you have some available and when the next time you have to weed the plant to keep it alive. You can see what that looks like in the image below and the the fruits are not yet available for me to pick as they are greyed out instead of being coloured purple:
When you are in a game, you may also see some of you friends Saplings around the map, which you can also benefit from. You can help your friends by weeding their plants and you can also pick their fruit for some loot as well!